Banquet information for Enthronement of His Beatitude, Metropolitan Jonah
The Chancery of the Orthodox Church in America has released additional information concerning the banquet honoring His Beatitude, Metropolitan Jonah, on the occasion of his enthronement at St. Nicholas Cathedral, Washington, DC, December 28, 2008.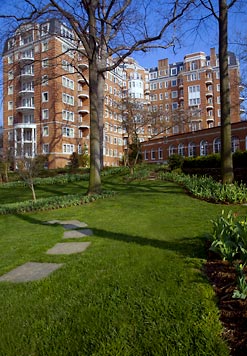 The banquet will take place on December 28 at the Marriott Wardman Park Hotel, 2660 Woodley Road NW, Washington DC. Cocktails will be served at 1:00 PM, with the banquet slated to begin at 2:00 PM.
The hotel is a five minute drive from the cathedral. Directions are available here and will also to be available after the Liturgy. Parking is available.
Tickets for the Enthronement Banquet are $100.00 per person, and those interested in reserving tickets are asked to call St. Nicholas Cathedral office at (202) 333-5060 or to send an email to .(JavaScript must be enabled to view this email address). Banquet space is limited, and those wishing to attend are urged to make preliminary reservations, with a menu choice of New York strip steak or grilled salmon, as soon as possible.
Reservations will not be finalized until a check for the tickets is received. Please make checks payable to "Enthronement Banquet" and send them to the attention of the Treasurer at St. Nicholas Cathedral, 3500 Massachusetts Ave NW, Washington, DC, 20007. The deadline for banquet reservations is Monday, December 15, 2008.
Clergy and faithful wishing to travel to the Washington DC area for the enthronement may reserve rooms at the Key Bridge Marriott Hotel, Arlington, VA, at a special guest rate of $99.00 per night. This rate will be available from December 24 through 29. When making reservations, make reference to the Orthodox Church in America. Bookings at the special rate will be open from Wednesday, November 26 to Friday, December 12.
More information on Metropolitan Jonah's enthronement will be posted as it becomes available.