Hot off the press: two new books, journal now available
Saint Vladimir's Seminary Press recently released two books on the spiritual life.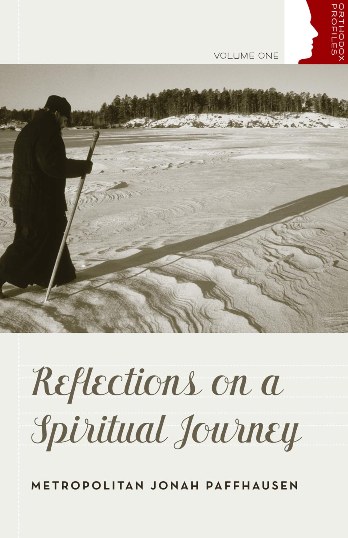 The first book, Reflections on a Spiritual Journey by His Beatitude, Metropolitan Jonah, is the first in the Press' "Orthodox Christian Profiles Series." In his reflections, Metropolitan Jonah touches on a number of topics, from the nature of the Church to the path of spiritual healing.
The profile series is designed to acquaint the reader on an intimate level with Orthodox figures that have shaped the direction of the Orthodox Church in areas of mission, ascetical and liturgical theology, scholarly and pastoral endeavors, and various other professional disciplines. Most of the people highlighted in the series remain active in shaping the life of the Church today.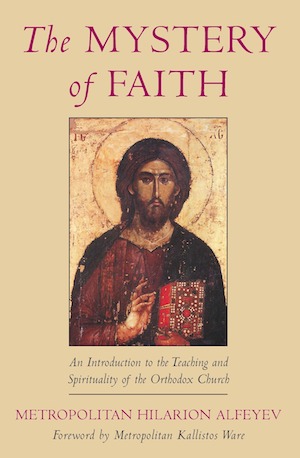 The second book, Mystery of Faith: An Introduction to the Teaching and Spirituality of the Orthodox Church by His Eminence, Metropolitan Hilarion [Alfeyev], draws on ancient and patristic writings and contemporary sources to provide a clear exposition of the central doctrines of the Holy Trinity, the meaning and purpose of creation, the nature of the Church, and the central place of prayer and the sacraments in the life of the faithful.
In other publishing news, Priest Oliver Herbel, Priest-in-Charge of the OCA's Holy Resurrection Mission, Fargo, ND, recently announced that the Society for Orthodox Christian History in the Americas now publishes a new, affiliated academic publication, the "Journal of American Orthodox Church History," which features articles, book reviews, and translations of historically significant texts. The Journal is peer reviewed by established scholars within the field, and published electronically annually. The 2012 edition will include essays developed from the papers at a recent symposium at Princeton Theological Seminary. The first edition is available through Prairie Parish Press for $10.00 per issue. More information, including the table of contents and an introduction to the first issue, may be found on the website of Prairie Parish Press.