Akron, OH to host pan-Orthodox fellowship weekend May 17-19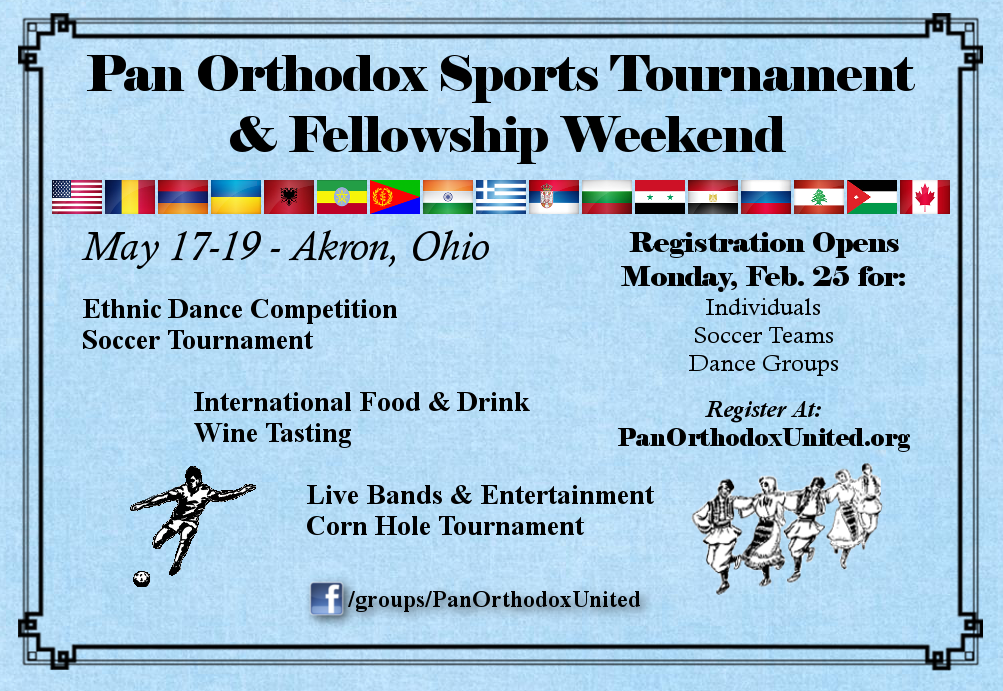 A pan-Orthodox fellowship weekend for Orthodox Christian youth and young adults is being planned in Akron, OH for May 17-19,2013.

Organized through the efforts of a committee of young adults representing parishes throughout the region headed by Michael Pacurar, the event will include a round-robin soccer tournament, ethnic dance competition, corn-hole tournament, and international festival. The event is slated to coincide with the International Festival sponsored by the Presentation of Our Lord Church [OCA-Romanian Episcopate], Fairlawn, OH.

In addition to Michael, weekend organizers include William Qaqish, Natalie Jovich, Victor Frunza, Maria Koulioufas, Peter Young, Mark Bleahu, Walid Qaqish, Roger Muresan, Laura Pancoe, Nicole Fatu, Bianca Rebrisorean, Bethany Avramaut and Kyra Tabak.
For additional information please contact Michael at .(JavaScript must be enabled to view this email address) or 330.962.2969.