Daily readings for mobile devices available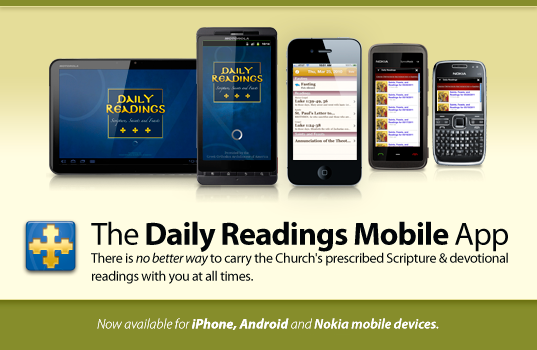 The web team at the Greek Orthodox Department of Internet Ministries has developed a Daily Readings App for mobile devices. The app can be used on iPhones and iPad tablets, and Android and Nokia phones.
In addition to providing access to a daily, searchable lectionary and typicon, the Readings App also allows mobile phone users to read the lives of the saints and look up fasting guidelines according to the calendar of the Ecumenical Patriarchate.
"We are dedicated to helping Orthodox Christians use technology for the proclamation of the Good News of the Gospel and for the advancement of Orthodox ministry," explains Jamil Samara, Director of Internet Ministries for goarch.org.