Deadlines for AAC resolutions, amendments, program book and vendors approaching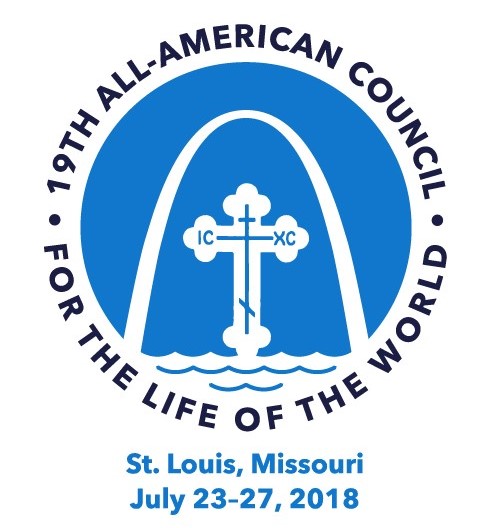 The deadline for submitting resolutions and amendments to the Statute of the Orthodox Church in America for consideration at the 19th All-American Council [AAC] is rapidly approaching.
As widely reported, the AAC will be held at the historic Saint Louis, MO Union Station Hotel July 23-27, 2018.
The deadline for submitting proposed resolutions is April 25. Detailed information outlining the process by which resolutions are to be submitted is available online. Proposed resolutions may be sent to .(JavaScript must be enabled to view this email address) or by mail to the Resolutions Committee, 19th All-American Council, c/o the Chancery of the Orthodox Church in America, PO Box 675, Syosset, NY 11791.
April 25 is also the deadline for submitting proposed amendments to the OCA Statute. Proposed amendments must be submitted to the Commission on Statutes and Canons at least 90 days prior to the AAC's opening date. Statute proposals should be sent to .(JavaScript must be enabled to view this email address) or by mail to the Statute Commission, 19th All-American Council, c/o Chancery of the Orthodox Church in America, PO Box 675, Syosset, NY 11791.
Two additional deadlines are also on the horizon.
Vendors and exhibitors. An extensive exhibit hall will be available to vendors wishing to display and market their goods and services at the AAC. An introductory letter, prospectus, contract forms and related information are available online. The deadline for reserving vendor/exhibit space is May 25. All fees must be sent to the 19th All-American Council, c/o Melanie Ringa, PO Box 675, Syosset, NY 11791. Final payment for display space is due by June 15. Questions and requests for additional information may be directed to the Local Committee Exhibition Co-chairs, Ken Herman at

.(JavaScript must be enabled to view this email address)

or Paul Reuschhoff at

.(JavaScript must be enabled to view this email address)

.
Commemorative Program Book. Ads and listings in the commemorative book to be published in conjunction with the AAC and the 92nd National Convention of the Fellowship of Orthodox Christians in America [FOCA] will be accepted through June 1. Several options, ranging in price from $150.00 for a full page ad to $20.00 for a one-line patron listing, are available. Ads should be submitted as PDFs or Word files to

.(JavaScript must be enabled to view this email address)

. Checks payable to the OCA should be mailed to Donna Tesar, 5068 West Sixth Street, Brooklyn Heights, OH 44131.