Dr. Vigen Guroian to speak at St. Vladimir's Seminary lenten retreat March 31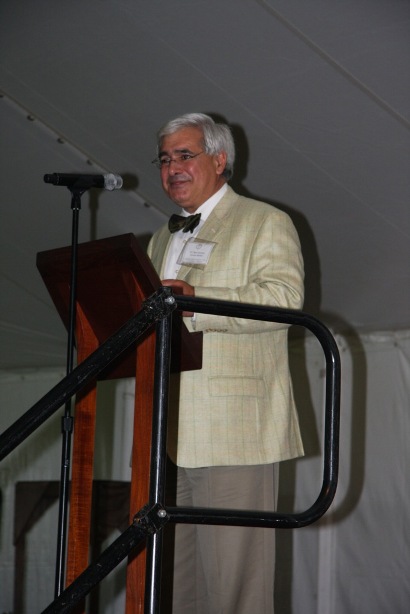 Dr. Vigen Guroian, professor of Religious Studies at the University of Virginia, will lead the annual public lenten retreat at Saint Vladimir's Seminary here on Saturday, March 31, 2012.

The retreat will begin with the celebration of the Divine Liturgy in Three Hierarchs Chapel at 9:00 a.m., followed by a lenten brunch. The two presentations by Dr. Guroian will be held in the John G. Rangos Family Building.

Dr. Guroian has authored of a number of books, many on morality and ethics, and many that are meditative in content, such as "Inheriting Paradise: Meditations on Gardening." He will base the content of this year's retreat on his latest book, "Melody of Faith: Theology in an Orthodox Key" [Eerdmans, 2010].

The $10.00 registration fee, which includes the brunch, is $10.00. There is no charge for those who only attend the lecture, but all participants must register. Visit the seminary's web site for additional information.