Evangelism, missions focus of meeting at Chancery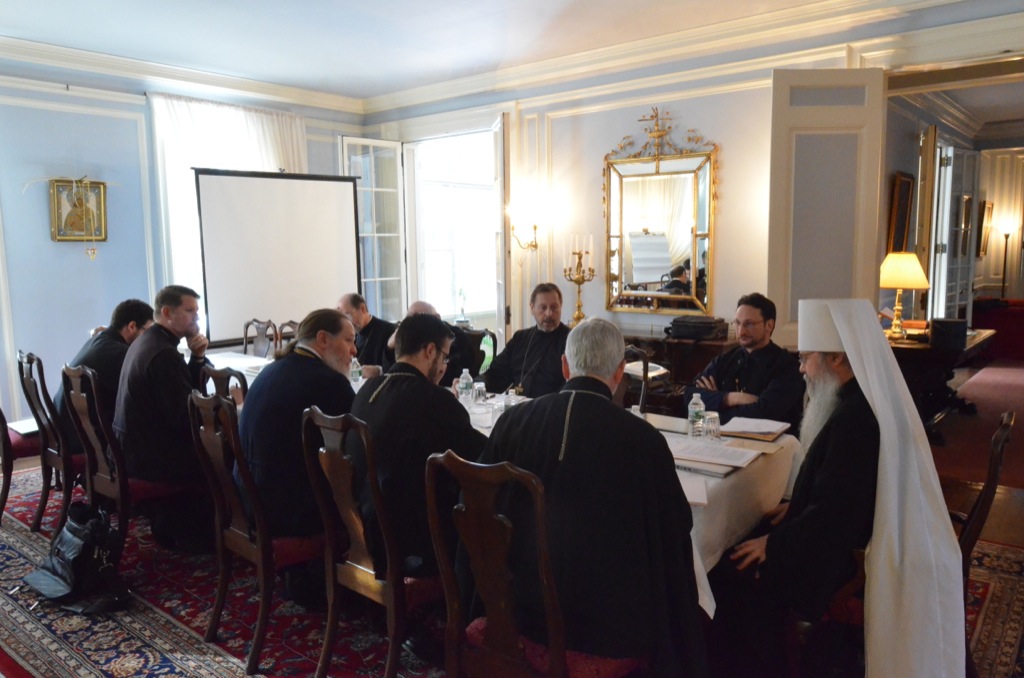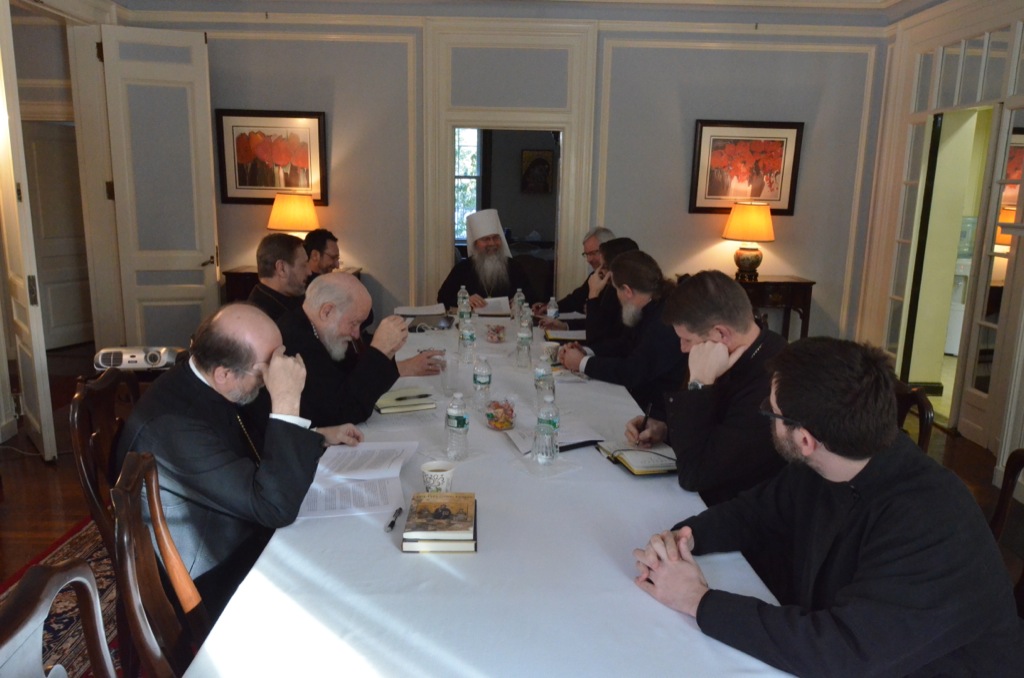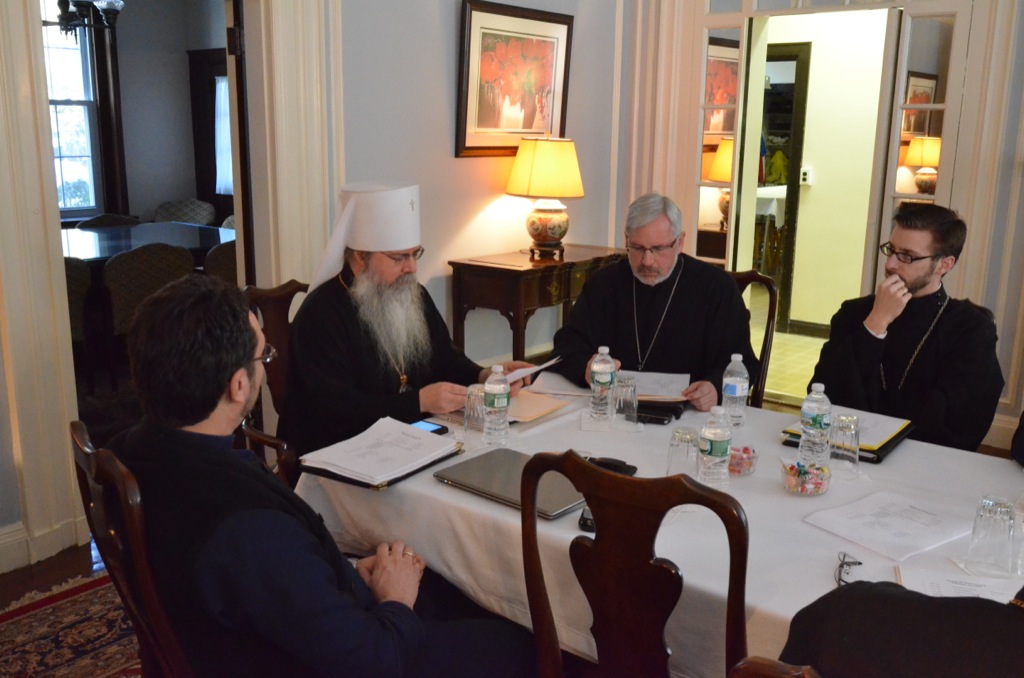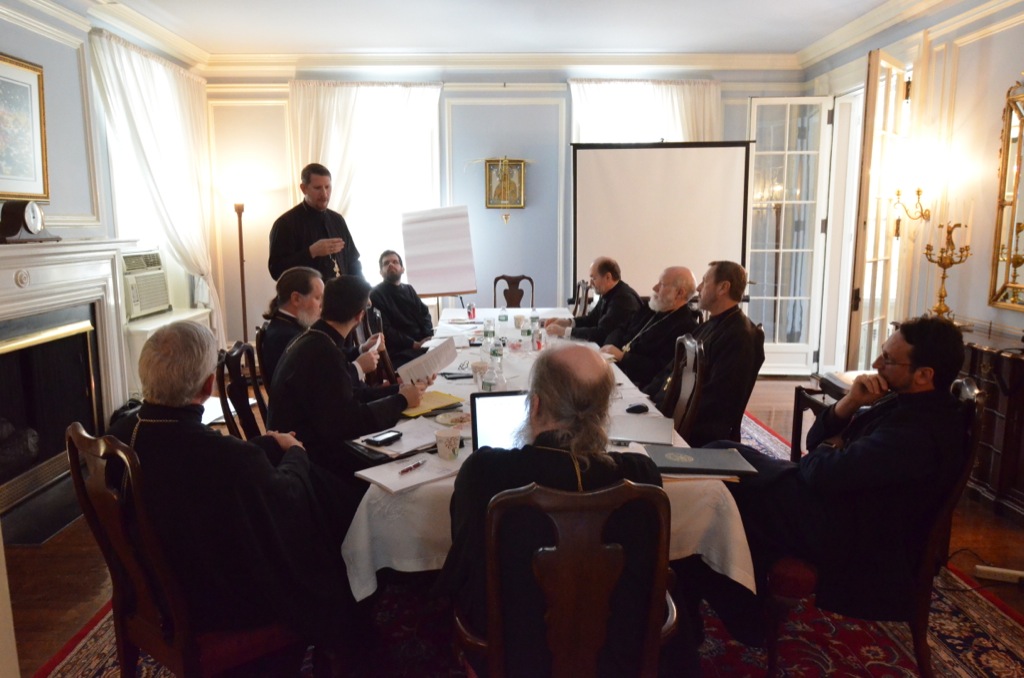 His Beatitude, Metropolitan Tikhon, presided at a special meeting of selected clergy from around the country who have been involved in the fields of evangelism and missions. The purpose of the meeting, held at the Chancery of the Orthodox Church in America on Wednesday, February 12, 2014, was to discern ways to use a $1 million bequest to the OCA earmarked for missions and evangelism. The bequest was received in 2013.

"The criteria for consideration were sustainability, measurable results, benefit to the Church in North America, and local impact," said Archpriest Eric G. Tosi, OCA Secretary. "Nineteen proposals were presented by members of the focus group and discussed in detail. There was a consensus to forward three recommendations to the Holy Synod for consideration."

In addition to Metropolitan Tikhon and Father Eric, other focus group participants included Archpriest John Jillions and Melanie Ringa, OCA Chancellor and Treasurer respectively; Archpriest Chad Hatfield, Chancellor of Saint Vladimir's Seminary; Priest Timothy Hojnicki, Rector of Holy Apostles Mission, Mechanicsburg, PA; Archpriest Daniel Kovalak, Rector of Holy Cross Church, Williamsport, PA; Priest John Parker, Chair of the Department of Evangelization; Archpriest John Pierce, Rector of Holy Trinity/Holy Ressurection Church, Tacoma, WA and Dean of the Northwest Deanery; Archpriest John Reeves, Rector of Holy Trinity Church, State College, PA and Former Chair of the Department of Evangelization; and Deacon Alex Cadman, also of Holy Trinity Church, State College, PA, who shared insights into evangelism through the Orthodox Christian Fellowship among college and university students.