Evangelization Department rep visits planting grant mission in Annapolis, MD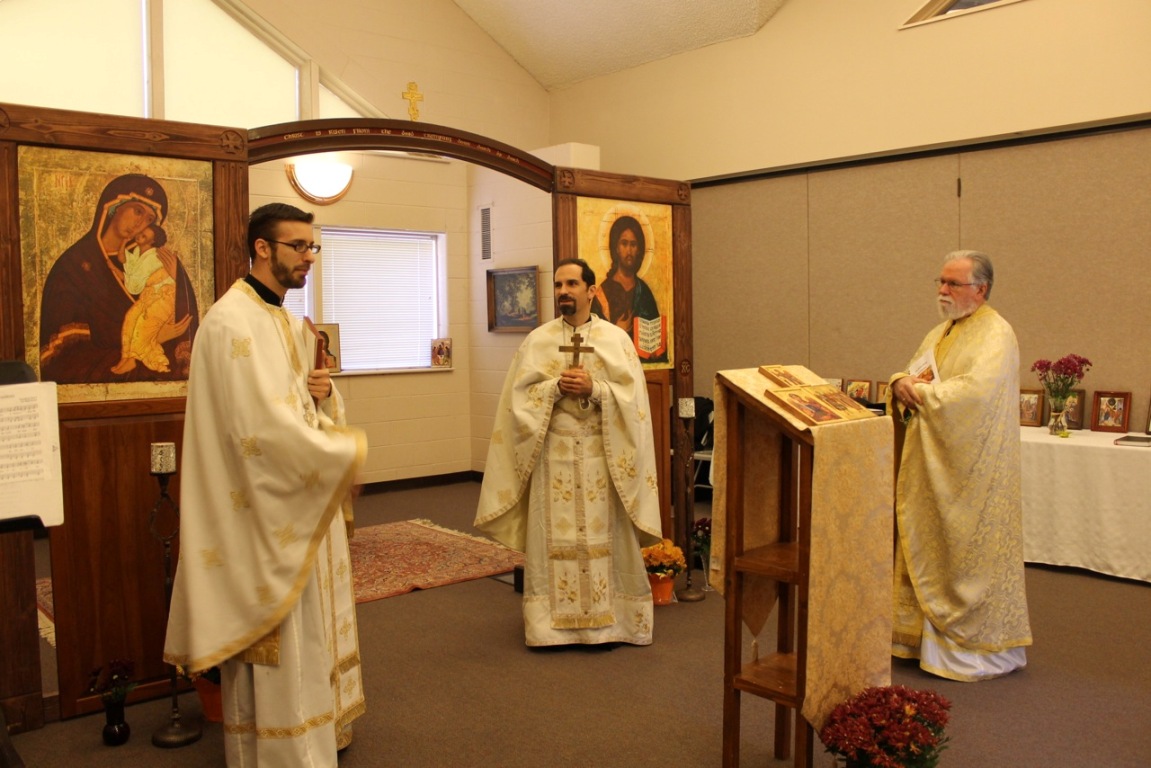 On Thursday and Friday, November 7 and 8, 2013, Priest Timothy Hojnicki, Rector of Holy Apostles Mission, Mechanicsburg, PA, visited Holy Archangels Mission here on behalf of Priest John Parker and the Department of Evangelization of the Orthodox Church in America.

Holy Archangels Mission will be receiving its second year Planting Grant in 2014. Father Timothy was asked to visit on behalf of the department as his parish had graduated from the Planting Grant Program in 2009. Priest Robert Miclean is Rector of the fledgling mission.

Great Vespers and Litiya for the mission's patronal feast day—the Synaxis of the Archangel Michael and the Other Bodiless Powers—were celebrated on Thursday evening with Archpriest Gregory Safchuk, Rector of Saint Mark Church, Bethesda, MD and Chancellor of the Archdiocese of Washington, in attendance. Following a potluck supper, Father Timothy offered a presentation titled, "So you want to grow this parish?"

On Friday morning, the festal Divine Liturgy was celebrated with Priest Gregory Matthews-Greene of Holy Cross Antiochian Church, Linthicum, MD, and Deacon Michael Bishop of Holy Trinity Russian Orthodox Church, Baltimore, MD concelebrating. A festal lunch was served following the Divine Liturgy.

May God continue to bless the faithful of Holy Archangels Mission in faith and numbers as they strive to build this community to His glory!

Follow Holy Archangels' growth on the mission's web site.
A photo gallery can be viewed on the OCA web site and Facebook page.