Grants available to youth, young adults to participate in upcoming events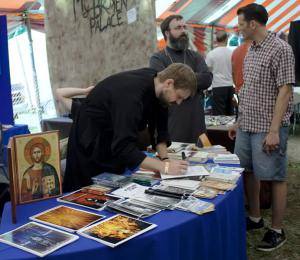 The Orthodox Church in America's Department of Youth, Young Adult, and Campus Ministry is offering grants to youth and youth adults wishing to participate in several exciting events in the coming months.
"Participants at all of the events are invited to apply for the Peter the Aleut Grant to help offset their registration, lodging, and travel expenses," said Andrew Boyd, OCA Youth Director. "Representatives from the Department will be participating in all events, and we hope to see many of our younger faithful in attendance."
Among the offerings are the following.
Prospective participants in all of above events are able to apply for the Peter the Aleut Grant to offset costs associated with attending.