IN THE NEWS: Finland, Mass., NJ, Ohio
Joensuu, Finland: International Orthodox music society launches on-line journal
The first issue of the International Society for Orthodox Church Music [ISOCM] peer-reviewed on-line Journal is now available at www.isocm.com/resources/journal/index.html. The edition features research papers highlighting new approaches to the analysis of Byzantine chant using spectral techniques, discussions of the relationship between Serbian and Byzantine chant, the work of the Russian composer Nikolai Korndorf, an examination of Marian festal hymnography, and book reviews.

"We have worked hard over the past year to bring this project to fruition, and are delighted by the range and quality of the contributions to the first issue," said the Rev. Ivan Moody, ISOCM Chair and member of the Journal's Editorial Board.

Future editions also will be available at an annual membership fee and for registered members of the Society. Articles and monographs for the second issue, now in preparation, are now being accepted for consideration, and may be sent to ISOCM's Secretary, Dr. Maria Takala-Roszczenko, at .(JavaScript must be enabled to view this email address).

Founded in 2005, the Society serves international musicians and scholars with opportunities to gather for conferences, share experiences, knowledge, and the joy of Orthodox liturgical chant. In June 2013, three members of the Orthodox Church in America—Deacons Gregory Ealy and Evan Freeman and Mr. David Lucs—participated in ISOCM's conference in Finland.

The Journal's Board of Honor includes Professor Svetlana Kujumdzieva, Institute of Art Studies, Bulgarian Academy of Sciences; Professor Emerita Hilkka Seppälä, University of Eastern Finland; and Professor Christian Troelsgaard, University of Copenhagen. Members of ISOCM's Advisory Board include Dr. Yuliya Artamonova, Gnessin Russian Academy of Music, Moscow; Dr. Nicolae Gheorghic, National University of Music, Bucharest; Dr. Alexander Lingas, City University, London; Dr. Aleksander Naumow, Jagiellonian University, Cracow; and Dr. Nicolas Schidlovsky, Princeton University.

Additional information is available on the Society's web site.
Brookline, MA: Syrian Bishop to speak at Hellenic College/Holy Cross March 28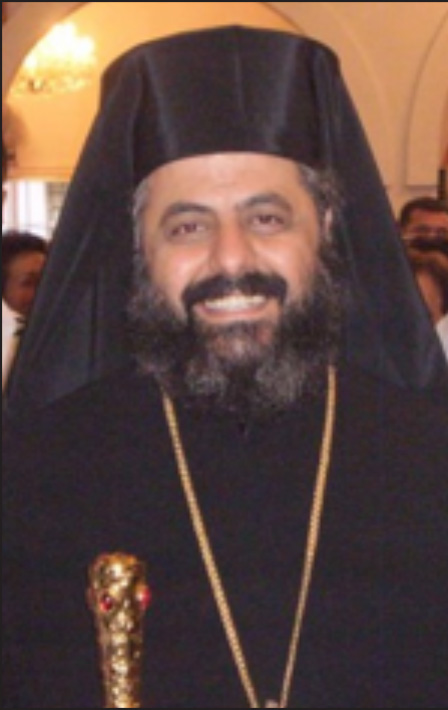 His Grace, Bishop Elias Bishop Elias Toume of Wadi Al Nassara, will deliver the keynote address at a day-long event, "Christians in Syria at the Crossroads," at the Maliotis Center of Hellenic College/Holy Cross Greek Orthodox School of Theology on Friday, March 28, 2014 at 7:00 p.m.

Bishop Elias is the local bishop in Homs, Syria and a professor at the University of Balamand, Lebanon.

The event also will feature Dr. Elizabeth Prodromou of Harvard University, former Vice Chair of the US Commission on International Religious Freedom; student papers; and the film, "Displaced in their Homeland," offering an account of Christians in Iraq, produced by Fady Mekhaeel. The 2014 BTI Costas Consultation in Global Mission is presented by the International Mission and Ecumenism Committee of the Boston Theological Institute in partnership with Holy Cross Greek Orthodox School of Theology.

Additional information may be found on the HC/HC web site.
Princeton, NJ: Dr. Markides to lecture March 29
The Mother of God Church, Princeton, NJ, will sponsor a lecture and slide presentation by Dr. Kyriacos Markides at the Erdman Center, Princeton Theological Seminary, 20 Library Place, Princeton, NJ, from 1:00 – 4:00 p.m. on Saturday, March 29, 2014. Vespers will follow the program.

The acclaimed author of The Mountain of Silence and Inner River: A Pilgrimage to the Heart of Christian Spirituality and Professor of Sociology at the University of Maine in Bangor, Dr. Markides will explore the ageless world of Eastern Christianity, and along the way, spirituality as found in monasteries, in the lives of the saints and living sages, in mystical experiences, and in the daily praxis of people seeking the meaning of life in the Orthodox Church.

For additional information please call 609-430-4264.
Parma, OH: April 5 Pro-life presentation features speaker from Ukraine
Lena Batina, Founder and Executive Director of the Kharkiv [Ukraine] Pregnancy Assistance Center [KPAC], will offer a presentation at Holy Trinity Church, 6822 Broadview Road, Parma, OH on Saturday, April 5, 2014.

Her presentation will begin at 10:00 a.m., followed by a question-and-answer session at 11:00. A lenten breakfast will be provided. Registration will begin at 9:15 a.m.

Joining Holy Trinity parish in sponsoring the program is Saint Matthew Antiochian Orthodox Church, North Royalton, OH, with a welcome from Zoe For Life.

To register, please call 330-309-9491 or 216-235-2991, or send an e-mail to .(JavaScript must be enabled to view this email address) or .(JavaScript must be enabled to view this email address).