IOCC to be featured on PBS Sunday, January 26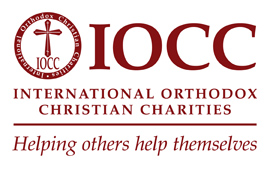 International Orthodox Christian Charities' humanitarian response to Syrian refugees living in Jordan will be featured on the PBS program, Religion and Ethics Newsweekly, on Sunday, January 26, 2014.

The PBS news crew shadowed IOCC's staff for two days earlier this month as they visited Syrian refugees living in urban settlements around the capital city of Amman, and in the remote Za'atari Camp, home to nearly 100,000 Syrians who fled the bloodshed from their country's war.

Dimitrije Djukic, IOCC Country Representative for Jordan, spoke to PBS about IOCC's presence in the region. The interview and report, as well as regional broadcast times, may be accessed at www.pbs.org/wnet/religionandethics/next-time-on-religion-ethics-newsweekly.