Kodiak, Fairbanks to host missionary events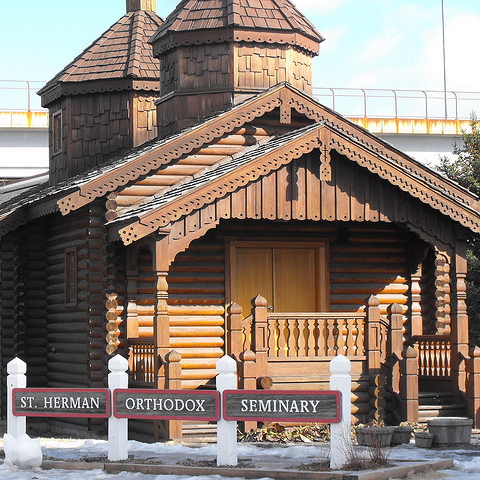 Priest Luke Veronis, an Orthodox missionary associated for many years with the Orthodox Christian Mission Center, will be a guest lecturer throughout the second week of March 2012 at Saint Herman's Seminary here. Father Luke is currently pastor of Saints Constantine and Helen Greek Orthodox Church, Webster, MA, and has previously taught missions courses at Saint Vladimir's Seminary, Crestwood, NY. He also teaches at Holy Cross Greek Orthodox School of Theology, Brookline, MA.

As Executive Director of the Missions Institute of Orthodox Christianity, established in 2010, Father Luke works alongside Saint Vladimir's Seminary Chancellor, Archpriest Chad Hatfield and Dean, Archpriest John Behr, members of the Institute's Board of Trustees.

Meanwhile, Priest Maximus Regis Urbanowicz, an OCA missionary who serves at the Saint Nicholas Cathedral, Washington DC, will speak in the Alaskan interior during a week-long stay in Fairbanks.

Father Maximus is president of "Gospel to All Nations" and has spent 23 years holding evangelistic gatherings across 44 nations, including Russia.

During his stay in Fairbanks, Father Maximus will be hosted by the Orthodox Christian Fellowship that meets weekly on the University of Alaska Fairbanks campus. He will hold afternoon seminars at 1:00 p.m. on March 16 and 17 at Schaible Auditorium on the UAF campus, and will speak at evening gatherings at 7:30 p.m. at the same location.

Father Maximus also will present retreats for men and women. On Sunday, March 18, he will concelebrate at the 9:00 a.m. Divine Liturgy at Fairbanks' Saint Herman Church — "the most northern Orthodox parish in America!"

All of the Fairbanks events are open to the community and members of all faith traditions.