Metropolitan Jonah, Bishop Matthias visit OCF members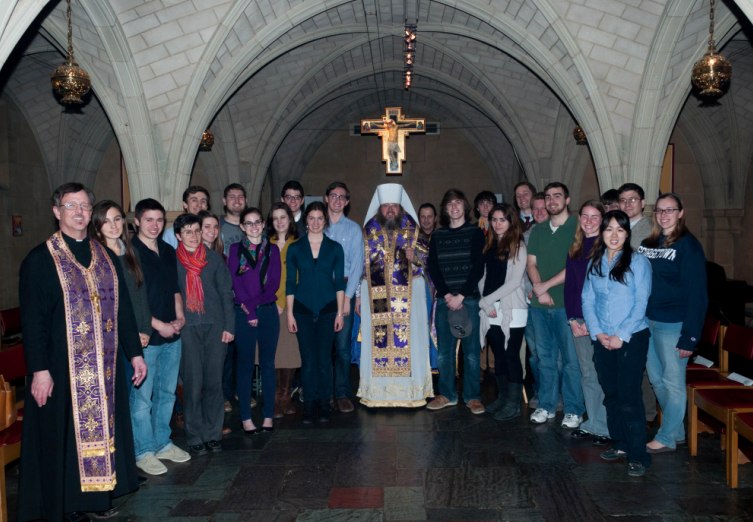 February's observance of "Orthodox Youth Month," which highlights the centrality of ministry to and with youth, young adults, and college students, drew to a close with the visit of His Beatitude, Metropolitan Jonah, to members of the Orthodox Christian Fellowship on the campus of Georgetown University here on Tuesday, February 28, 2012.

After leading the students in Lenten Services, Metropolitan Jonah spent a few hours with the students, discussing a wide variety of topics.

In addition to the Orthodox Christian students present, many Roman Catholic and Protestant students participated in the discussion. Archpriest Constantine White, university chaplain, and Deacon Blagoje Siljegovic also were in attendance.

The preceding Friday, February 24, His Grace, Bishop Matthias visited students from Wheaton College, the College of DuPage, and neighboring schools and working young adults at Saint Joseph Church, Wheaton, IL.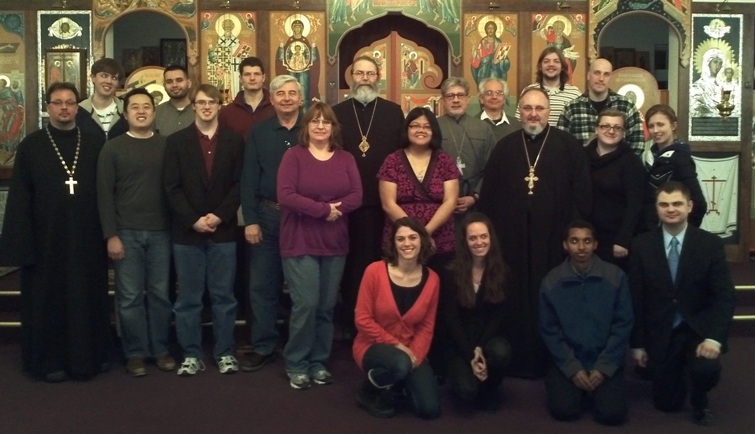 In addition to discussing the young adults' desire to participate in a mission trip to Guatemala in 2013, Bishop Matthias spoke about on the importance of acquiring an Orthodox Christian conscience. He elaborated on several ways by which to put their faith into action, from prayer, fasting and almsgiving to the regular participation in the Church's worship and sacraments. He also enjoyed hearing from the students, most of whom embraced Orthodox Christianity as adults, with regard to their individual "journeys to Orthodoxy."

Also present from the parish were Fathers John Matusiak, Joseph Kopka, and Mykola Bodnarchuk, and Subdeacon Jerzy Pietrowski.