Metropolitan Tikhon hosts Geneva's Fr. Daniel Buda at Chancery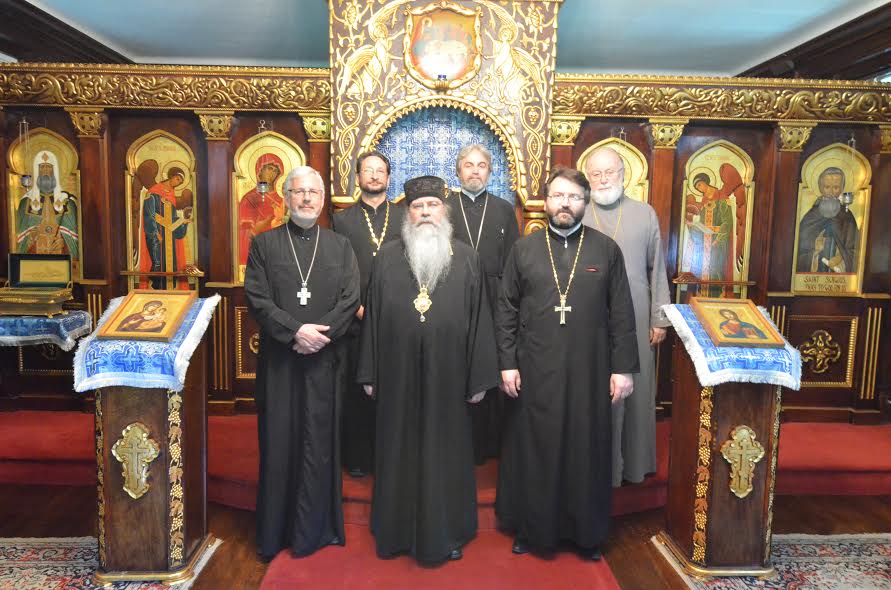 His Beatitude, Metropolitan Tikhon, welcomed the Archpriest Dr. Daniel Buda from Geneva, Switzerland, to the Chancery of the Orthodox Church in America for lunch and discussion on Thursday, August 28, 2014.

A priest of the Romanian Orthodox Church, Father Daniel currently works at the headquarters of the World Council of Churches. He holds positions in the WCC's Faith and Order Commission and is responsible for maintaining contacts with various Orthodox Churches, including the Orthodox Church in America. During the month of August, he was on a study leave at Columbia University, New York, NY, where he conducted research for a book on pilgrimages in the early Church. During this time, he also served at Nativity of the Ever-Virgin Mary Church, Elmhurst, NY (Romanian Episcopate), where the pastor is Protosingelos Chesarie (Bertea), who accompanied him on his visit to the Chancery.

Metropolitan Tikhon and Fathers Daniel and Chesarie were joined by Archpriests John Jillions, OCA Chancellor; Eric G. Tosi, Secretary; and Leonid Kishkovsky, Director of External Affairs.