Metropolitan Tikhon opens 2013 Parish Ministries Conference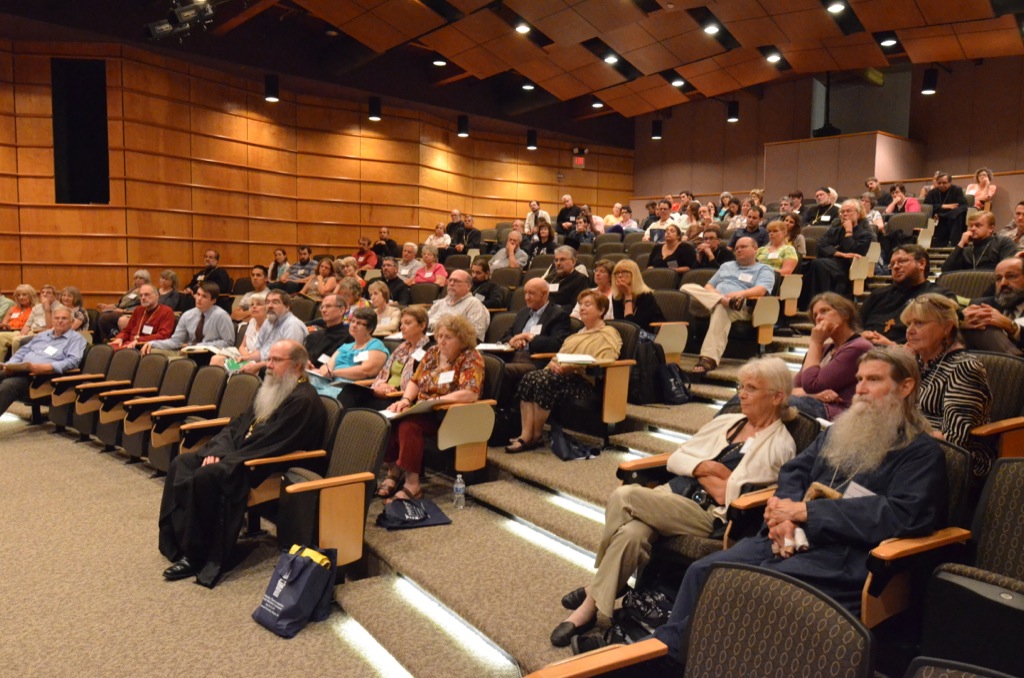 Over 100 clergy and laity braved less-than-favorable weather conditions to attend the opening session of the Orthodox Church in America's 2013 Parish Ministries Conference at Marymount College here on Wednesday, July 10.

The conference theme—"Faith in Action: Equipping the Saints for Worship, Learning and Service"—is being developed by speakers and personnel from the OCA's departments of Christian Education, Christian Service and Humanitarian Aid, Liturgical Music and Translations, Institutional Chaplains, and Youth, Young Adult and Campus Ministry.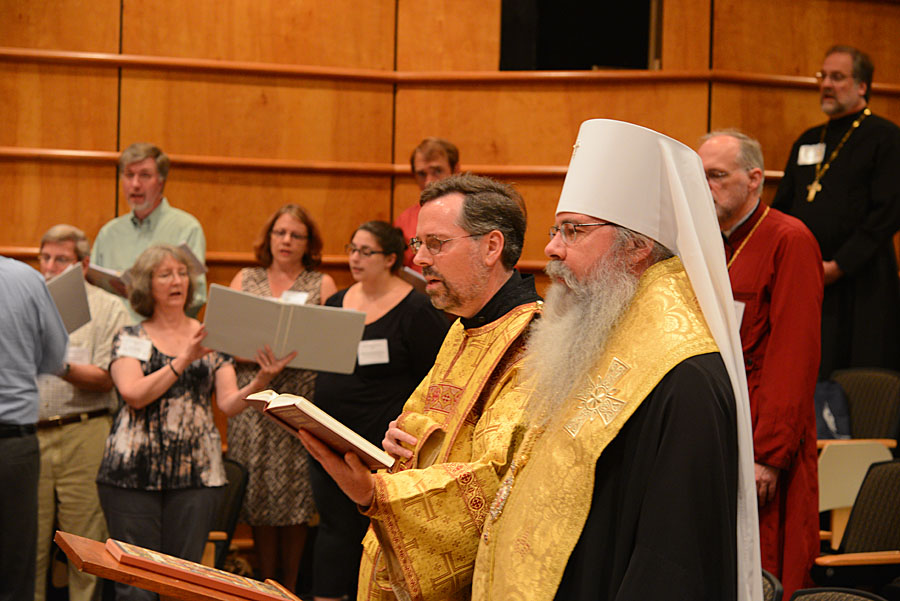 After celebrating an opening Service of Thanksgiving, His Beatitude, Metropolitan Tikhon welcomed participants, some of whom had traveled from as far as Alaska. Also present was His Grace, Bishop Mark of Baltimore, and Protopresbyter Thomas Hopko, Dean Emeritus of Saint Vladimir's Seminary, Crestwood, NY, who delivered the opening keynote address.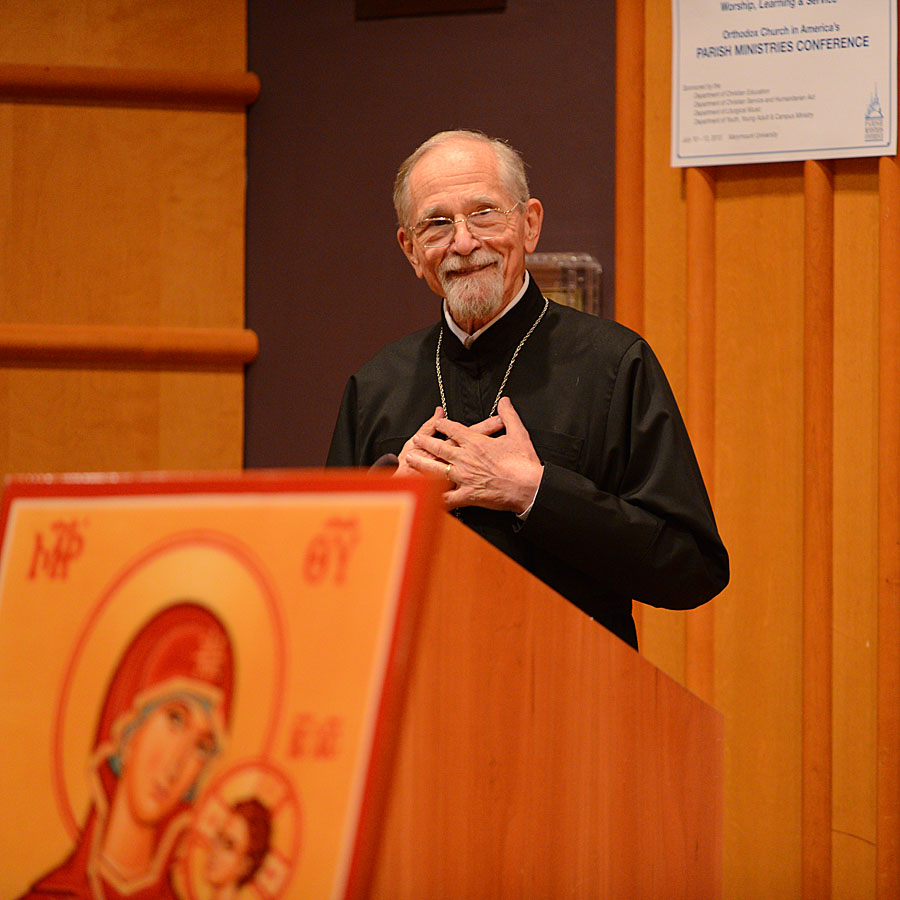 In his address, titled "Ascetic Discipline and Christian Ministry," Father Thomas encouraged participants to examine their personal ascetic lives before engaging in ministry. He reminded the audience that they are all members of the same body, destined to allow God to work through them. He also spoke of the self-sacrifice that is so central to ministering to others.

The evening ended with a wine and cheese reception.

On Thursday, July 11, participants will attend workshops facilitated by departmental personnel, ranging in topic from practical campus ministry and liturgical music to visitation ministries and strategies for parish education. In the evening, Metropolitan Tikhon will field questions and answers at a special session.

The conference closes on Saturday, July 13 with the celebration of the Hierarchical Divine Liturgy at Saint Nicholas Cathedral, Washington, DC, to which all area faithful are invited.

Photo galleries of the conference may be accessed on the OCA web site and Facebook page.