Ministries Conference participants challenged to put their "faith into action"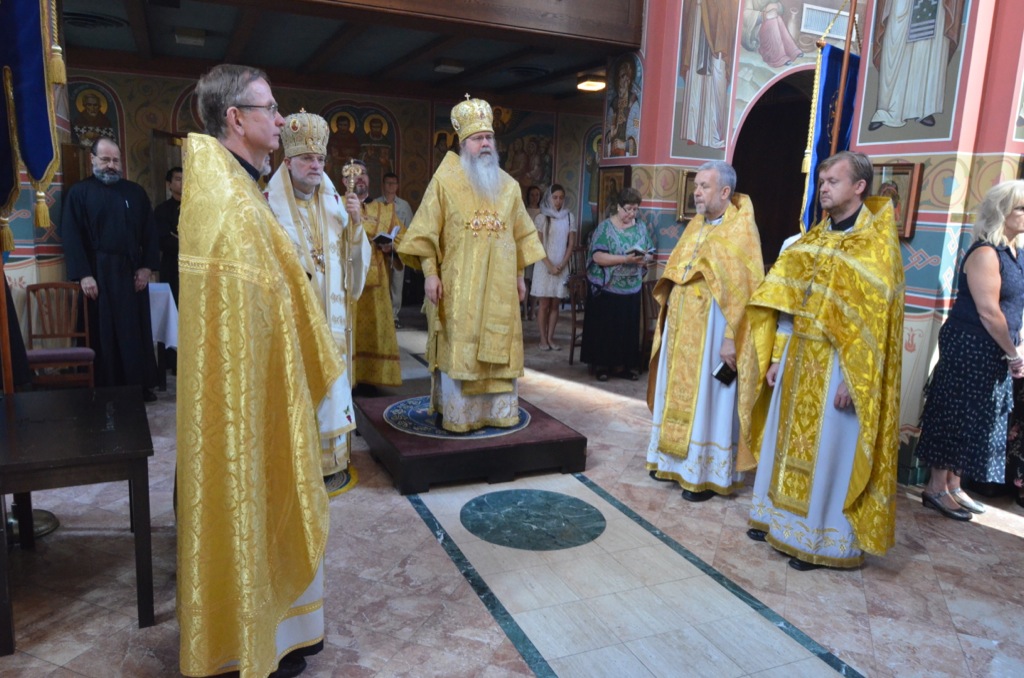 His Beatitude, Metropolitan Tikhon presided at the Divine Liturgy at Saint Nicholas Cathedral here that marked the close of the Orthodox Church in America's 2013 Parish Ministries Conference.

The closing Liturgy, at which His Grace, Bishop Mark of Baltimore concelebrated, followed Friday's full schedule of workshops and other conference events that included presentations by representatives of International Orthodox Christian Charities [IOCC] and FOCUS North America. Dan Christopoulos, IOCC's US Country Representative, shared information on the agency's domestic disaster response and other programs, while Nicholas Chakos, FOCUS NA's Executive Director, offered details on parish-based local ministry efforts across the country.

In the liturgical music track, Prof. David Drillock and Mark Bailey shared the finer points of choral conducting with beginning and advanced participants, while Andrew Boyd, OCA Youth Director, conducted a workshop titled "Ministry in the Social Media Age," in which he encouraged outreach and ministry across social media platforms while observing and retaining safe and appropriate boundaries. Among the other events was a workshop on teaching the book of Revelation on the parish level, facilitated by Archpriest George Gray.

At the conclusion of the Divine Liturgy, Metropolitan Tikhon thanked those from the five OCA departments who were responsible for organizing the conference, which attracted over 100 participants to all or part of the program which opened on Wednesday evening, June 10. He also encouraged and inspired participants to take all that they had shared and learned at the gathering and put it into action in their parishes and communities.

The conference theme—"Faith in Action: Equipping the Saints for Worship, Learning and Service"—was developed by speakers and personnel from the OCA's departments of Christian Education, Christian Service and Humanitarian Aid, Liturgical Music and Translations, Institutional Chaplains, and Youth, Young Adult and Campus Ministry..
Photo galleries of the conference may be accessed on the OCA web site and Facebook page.