New Skete pilgrimage features talks, demonstrations on iconography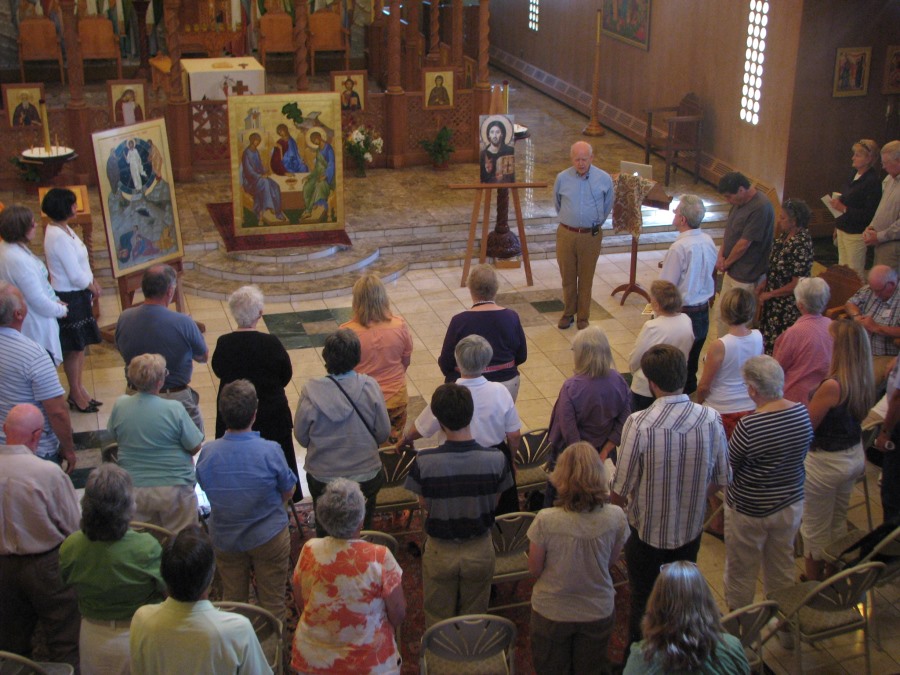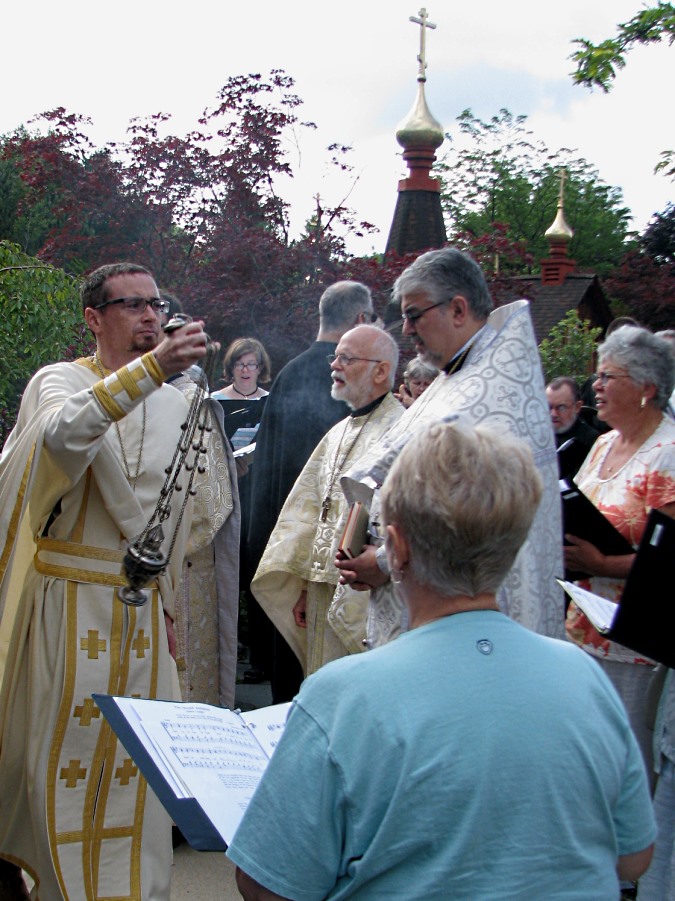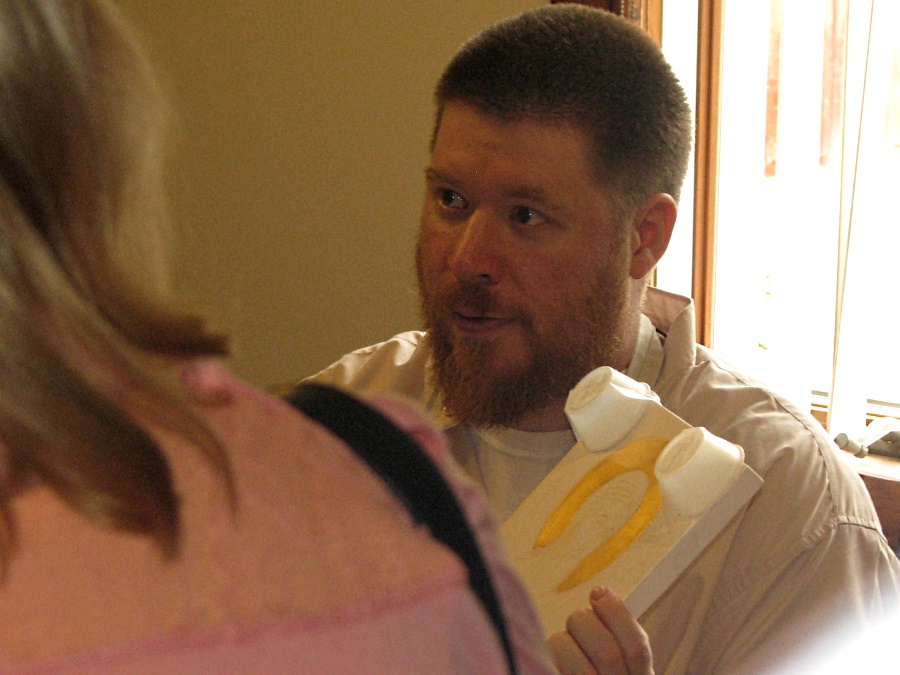 The New Skete monastic communities' ninth annual pilgrimage was held on August 10, 2013.

The day began with the celebration of Matins and the Divine Liturgy for the Post-Feast of the Transfiguration. A healing service with anointing was celebrated before the evening Vespers.

Iconography was a focus of presentations and talks throughout the day. A keynote presentation was delivered by noted art historian William Hood, Visiting Professor at New York University's Institute of Fine Arts, the Mildred C. Jay Professor Emeritus at Oberlin [OH] College of Arts and Sciences, and former Professor of Art History at Columbia University.

In his presentation, "Praying with Two Eyes: Icons in Christian Life," Professor Hood focused on the uses of visual art in spirituality. He is an active member of Saint Mary Magdalen Church [OCA], New York, NY. He also has bred and shown many breeds of dogs for over 50 years.

Throughout the day, Brother Jacob offered demonstrations on iconography, while Brother Stavros gave church tours and spoke on the Divine Liturgy. Sister Rebecca spoke on monastic life at New Skete. Throughout the day, Chapel Community members engaged in discussion with visitors on their connection with New Skete.