NEWS ELSEWHERE: New York, Pennsylvania, Afghanistan
New York, NY: Fr. Leonid Kishkovsky receives award from Kazakhstan President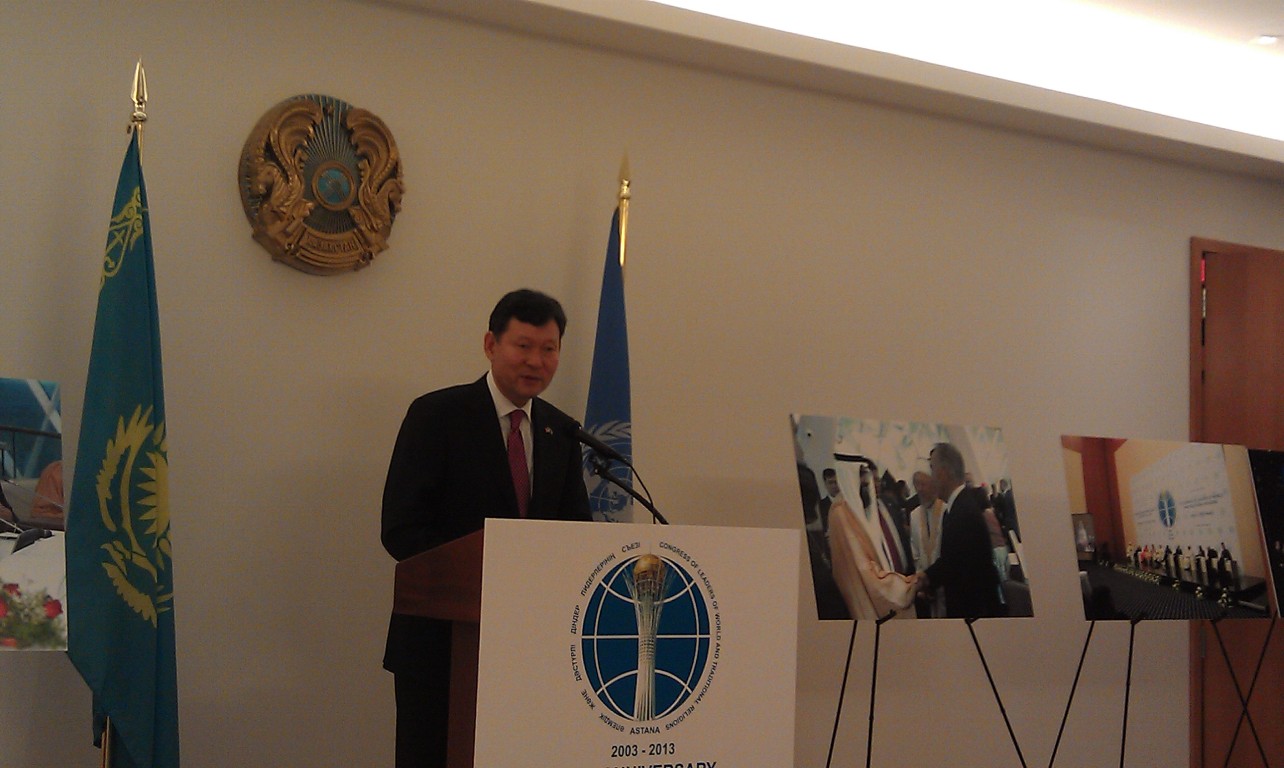 On May 9, 2013, Archpriest Leonid Kiskhovsky, Director of External Affairs and Interchurch Relations for the Orthodox Church in America, was awarded the Shapagat (Mercy) Award from the President of Kazakhstan for his work on behalf of Religions for Peace and the Congress of Traditional Religions in Kazakhstan. Dr. William Vendley, Secretary General, was similarly honored. Receiving the award on behalf of Father Leonid, who was unable to attend the award ceremony due to a prior commitment, was Archpriest Eric G. Tosi, OCA Secretary.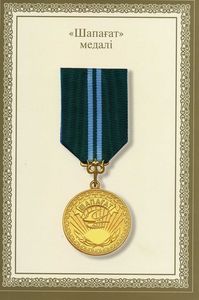 The Award was sponsored by Byrganym Aitimova, Ambassador of the Permanent Mission of the Republic of Kazakhstan to the UN, and Kairat Umarov, Ambassador to the United States. Also in attendance were members of the Senate of Kazakhstan and the Ministry of Religious Affairs, various members of the Religions for Peace, and notable religious figures from New York. The occasion marked the Tenth Anniversary of the Congress, which has grown from 17 religious leaders in Kazakhstan to over 150, and has involved such notable Orthodox Christian leaders such as His All Holiness, Ecumenical Patriarch Bartholomew of Constantinople and His Holiness, Patriarch Kyrill of Moscow.

"Father Leonid has been involved with this group from its inception and they have had notable success in a very religiously tolerant Kazakhstan with low levels of religious violence in a country that is 60% Muslim," said Father Eric. "The award recognized their groundbreaking work and the involvement of Religions for Peace."

Canonsburg, PA: Over 300 participate in FOCA national basketball tourney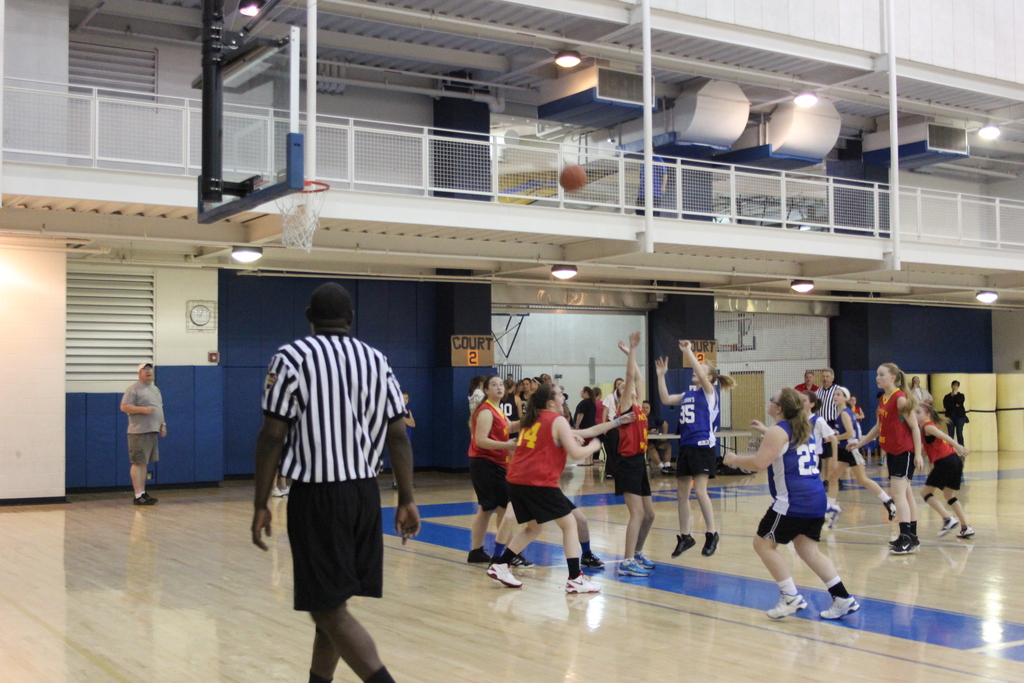 The Canonsburg "O" Club of Saint John the Baptist Church here sponsored the Fellowship of Orthodox Christians in America's annual national basketball tournament May 17-19, 2013. Twenty-four youth and adult teams representing six states competed in several divisions—bantam girls and boys, junior girls and boys, senior men, and super-senior men. In addition to regular games, clergy foul shot and 55-plus foul shot contests were held.

The weekend opened with a pizza party and ice cream social. Games were played on Saturday at Canon-McMillan High School and North Strabane Intermediate School. Following Saturday evening Great Vespers, some 300 youth and adults attended the awards banquet and dance. Following the Sunday morning Divine Liturgy, championship games were played. Taking top honors in each division were the Canonsburg Bantam Boys and Saint Alexander Nevsky Bantam Girls, Allison Park, PA; Saint Alexander junior boys and junior girls; the senior men of Saint John the Baptist "O" Club, Campbell, OH; and the FOCA All Stars Super Senior Make-Up Team.

Founded as the Federated Russian Orthodox Clubs in Pittsburgh, PA in 1927, the FOCA today serves as an arm of the Church and is especially engaged in youth ministry, missions, and related ministries. It maintains junior and senior chapters in numerous parishes across the US. Additional information may be found on the FOCA's web site.
A photo gallery may be viewed on the OCA web site and OCA Facebook page.

Pennsylvania: STOTS alum helps launch first on-line Orthodox K-12 school
On April 15, 2013, Dr. James S. Taylor, PhD, and Saint Tikhon's Seminary 2012 Alumnus Deacon Joel Wilson opened the "virtual doors" of Saint Raphael Orthodox Online Homeschool to the public. Named for Saint Raphael of Brooklyn, "the shepherd of the scattered sheep of North America," the founders, along with parents, students, and teachers, intend the program to be a continuation of Saint Raphael's literal journey to minister to Orthodox Christian faithful who a century ago were scattered across cities and small rural towns across North America. The new school offers a near-complete integrated curriculum within all four of its programs - Nursery, Elementary, Middle School, and High School. Currently all courses are taught by Dr. Taylor, who has many years of on- and off-line teaching experience in the classical Christian education community. However, the plan for the Spring 2014 semester includes making the curriculum comprehensive by hiring others to teach Math, Greek, Latin, and the higher Sciences. Enrollment for both the Summer and Fall semesters is now open, but space is limited. For additional information, please visit their web site or Facebook page.

Afghanistan: Orthodox Christian serviceman awarded Purple Heart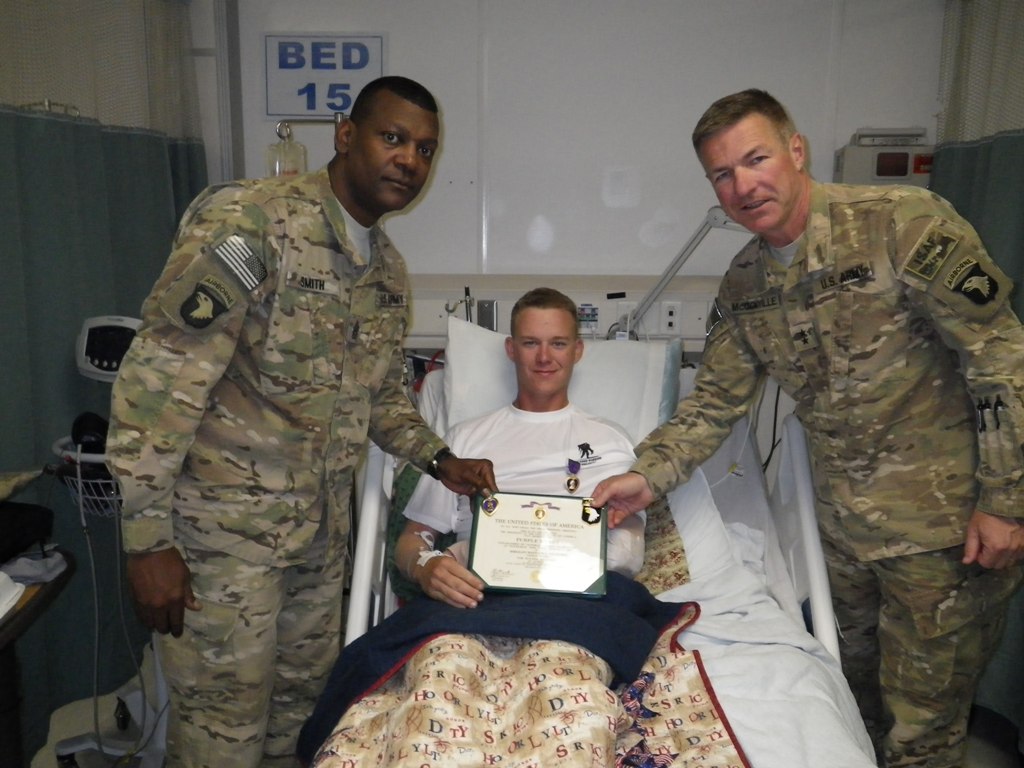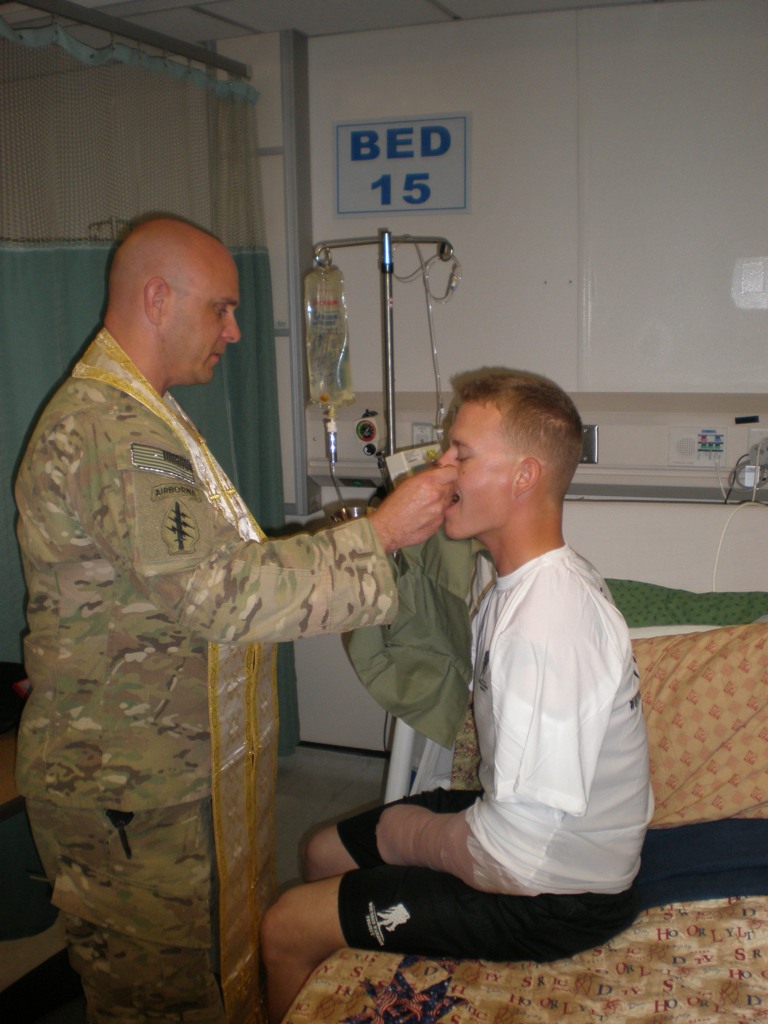 According to the OCA Chaplain (MAJ) USA George Hill, Command Chaplain, Third Special Forces Group (Airborne), Fort Bragg, NC, SGT Matthew Pochepko, an Orthodox Christian serviceman serving in Afghanistan, recently was awarded the Purple Heart by the Task Force 101 Commanding General, Major General James McConville. Matthew, a member of Saint Michael Ukrainian Orthodox Church, Baltimore, MD, and a Cavalry Scout leader from A Troop, 1st Squadron 89th Cavalry Regiment, 2nd Brigade, 10th Mountain Division out of Fort Drum, NY, was wounded in action while leading a reconnaissance patrol in Paktika Province Afghanistan. At the front of his formation, he was attacked by PKM machine gun crossfire from two different enemy locations, said Father George.

"The first round knocked the mine clearing device from his hand and another round pierced his right arm," Father George continued. "He stayed in the fight, disabling one of the crew served machine gun locations and then was given medical care from his team medic. He was taken to Craig Hospital at Bagram Air Base, Afghanistan, where he was presented with the Purple Heart…. Shortly afterward I had the privilege of giving him Holy Communion. He is the epitome of a hero for our Country and the Church."