OCF announces series of Spring regional college student retreats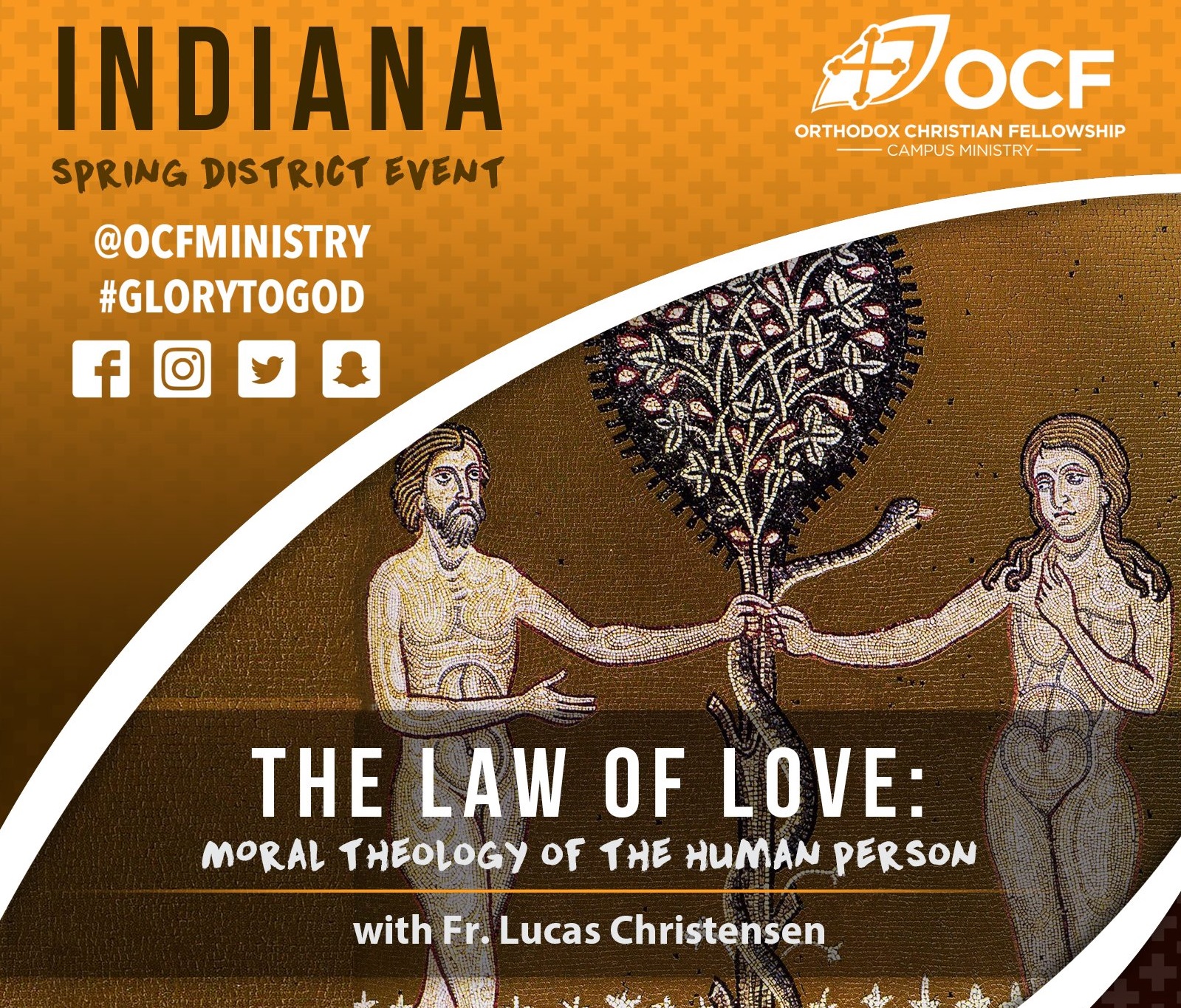 The Orthodox Christian Fellowship [OCF] will host a series of regional retreats and events for college students age 18 through 25 during the Spring of 2018.
The first in the series, sponsored by the Indiana District OCF, will be held at Holy Trinity Greek Orthodox Church, Carmel, IN on January 27. Father Lucas Christensen will speak on "The Law of God: Moral Theology of the Human Person." The full-day gathering will begin at 10:00 a.m. and end at 3:00 p.m. Additional information may be obtained by contacting .(JavaScript must be enabled to view this email address). There is no charge for the event.
"Presenting Ourselves to Christ: Our Unquenchable Thirst for Communion with God" will be the theme of the Mountain Spring Regional Retreat at the Papadeas Residence, 597 County Road 599, Hot Sulphur Springs, CO February 2-4. Father Jordan Brown will be the keynote speaker. For additional information contact .(JavaScript must be enabled to view this email address). All participants may attend free of charge.
The Mid-Atlantic Spring Regional Retreat will be hosted by Holy Trinity Church [OCA], State College, PA February 9-10. "People of the Book: What Orthodox Christians Should Know About Judaism and Islam" is the retreat theme, which will be developed by Father Alexander Goussetis. For more information contact .(JavaScript must be enabled to view this email address). The retreat is free of charge.
Saint Iakovos Retreat Center, Kansasville, WI will be the site of the Midwest Spring Regional Retreat February 16-18. Father Athanasios Papagiannis will speak on "The Physician of Our Souls: More Soothing Than Anointing With Oil." Further information is available by contacting .(JavaScript must be enabled to view this email address). There is a minimal $25.00 cost for the three-day event.
As the season of Great Lent opens, the Columbus to Lexington District OCF will host a one-day gathering at Annunciation Greek Orthodox Church, Columbus, OH on February 24. The keynote speaker, Father Demetrios Carrellas, will explore the theme "Journey to Pascha: Having a Fruitful Lent on Campus." Further information may be obtained by contacting .(JavaScript must be enabled to view this email address). There is no charge for the event.
Online registration is available on the OCF website.
In related news, OCF's "Real Break" programs, which offer Orthodox Christian college students an alternative to "Spring Break" by traveling to all parts of the world while deepening their faith, serving those in need, and cultivating relationships with like-minded peers, will begin at the end of February. Additional information and registration details also are available online.
The Orthodox Christian Fellowship is the official campus ministry organization of the Assembly of Canonical Orthodox Bishops of the United States of America.