OCMC short term teaching team to San Esteban, Mexico July 5-12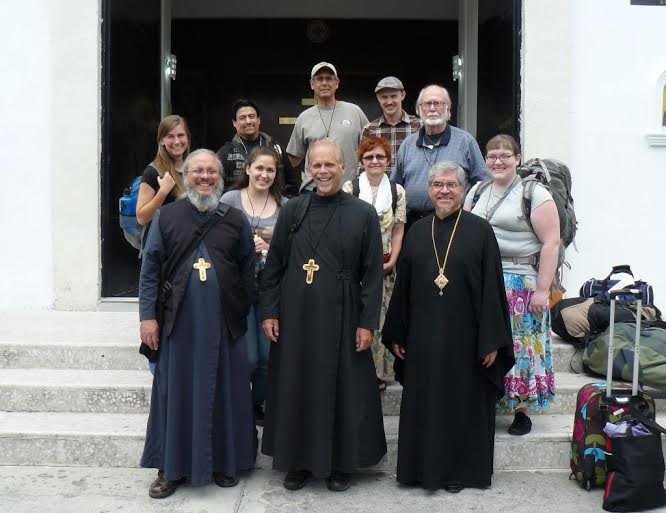 With the blessing of His Eminence, Archbishop Alejo of Mexico City, the Orthodox Christian Mission Center [OCMC] invites Spanish-speaking individuals to participate in its July 5-12, 2014 teaching team San Esteban, Mexico.
San Esteban is a village of approximately 1000 native Aztec Orthodox Christians northwest of Mexico City. Surrounding San Esteban are ten other Orthodox villages, some of which are only accessible by foot or burro. Because the villages are so remote, the village is visited by a priest only two or three times per year.
San Esteban is a subsistent village, and for the most part the people live off the land. The homes are of simple concrete block construction with corrugated metal roofs and do not have running water or indoor bathroom facilities. Horses and burros are main forms of transportation. The people dress modestly, maintaining local traditions. They are being proselytized, and for this reason they need to learn their faith. They are also hungry to learn!
The Mexican church is very similar to the Alaskan church. Both are made up of indigenous people, both speak a national language and local dialect, both share a beautiful simplicity and beauty of life, both live subsistent, and both lack clergy for similar reasons. Even though a great distance exists between Mexico and Alaska, the similarities are astounding. One can only believe Saint Herman loves these native peoples also!
Team members will fly into Mexico City and stay at the OCA's Ascension Cathedral. On Saturday evening following Vespers, the team will have orientation. On Sunday following the Liturgy, the team will travel to San Esteban. On Friday, the team will return to the cathedral. Team members may return home Saturday, July 15, or visit Mexico City and return home Sunday, July 16 following Liturgy.

Cost is $650 plus airfare to Mexico City. Cost covers all expenses in the field. Travel to Mexico City is not included. To apply for the team visit www.ocmc.org/about/view_team.aspx?TeamId=146 or call OCMC at 904-829-5132.
See related story.