Photo report: Metropolitan Jonah's visit to the Diocese of Mexico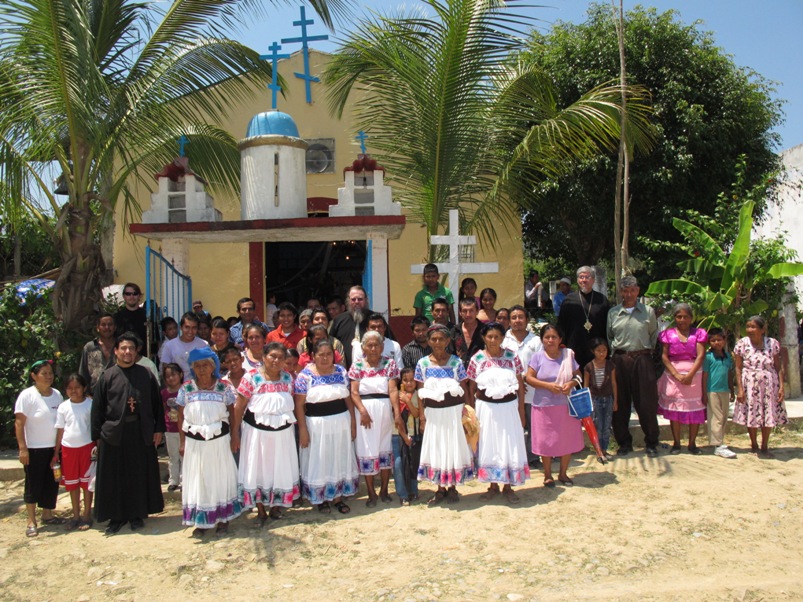 As reported on the web site of the Orthodox Church in America on April 3, 2012, His Beatitude, Metropolitan Jonah, and Priest John Parker, chairman of the OCA Department of Evangelization, visited Mexico during the first week of April to ascertain ways the department might further assist His Grace, Bishop Alejo in expanding ongoing evangelization efforts.

Metropolitan Jonah and Father John returned on Friday, April 6.

In addition to visiting Mexico City's Cathedral of the Ascension, they visited numerous remote villages, where Metropolitan Jonah was welcomed warmly by the faithful. A highlight of their visit was the growing mission in Pisaflores.

The Diocese of Mexico, which formally celebrated its 40th Anniversary in January 2012, maintains communities and missions in a number of towns and villages – some of them in very remote areas – in addition to the cathedral in the nation's capital. The Department of Evangelization hopes to work more closely with His Grace, Bishop Alejo of Mexico City, and the Diocese, and will discern ways to accomplish this based on information gathered during the visit. Father John's fluency in Spanish provides "a plus" in this effort.
A gallery of their visit may be viewed here.

READ ALSO…