Planning committee visits site of July 10-13 Parish Ministries Conference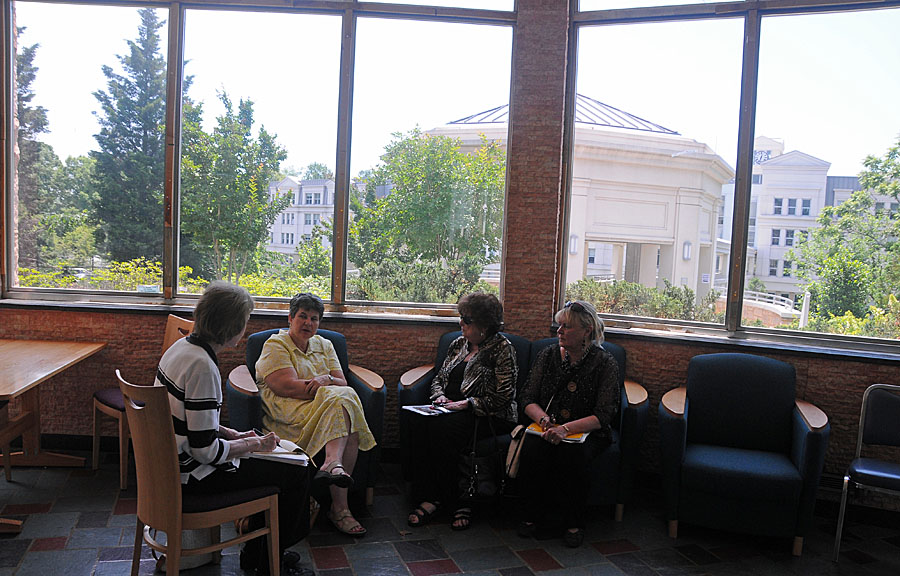 During the last week of May, members of the committee planning the upcoming 2013 Parish Ministries Conference made a final visit to Marymount University, site of the July 10-13 conference.

Daria Petrykowski, Jewelann Stefanar, Matushka Alexandra Safchuk, Popadeija Kitty Vitko, and Donna Karabin met with University officials to review final conference details. Participants will be housed in the Rowles Dormitory—a new and bright building with central air conditioning and other amenities.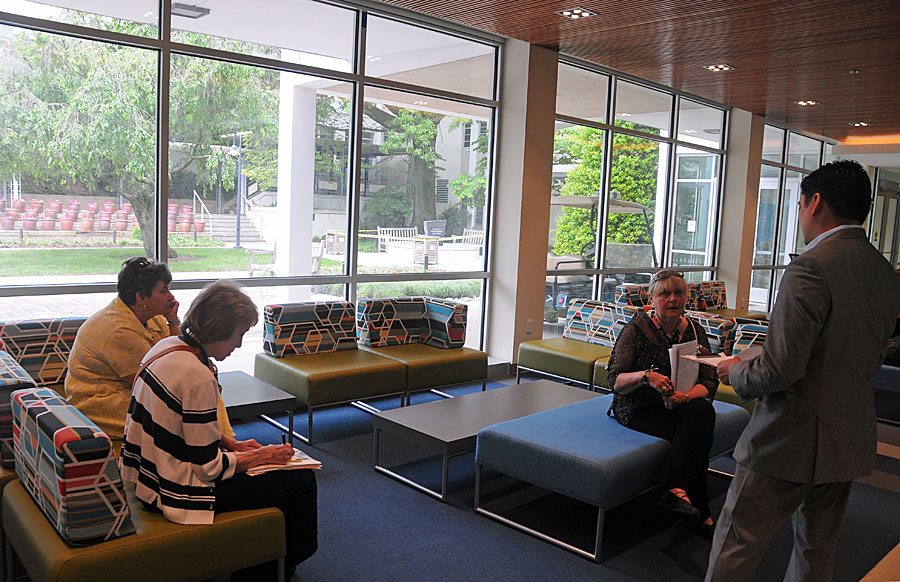 Meals will be available at the university's dining hall, which offers a wide-range of options to accommodate all dietary needs. A special section of the dining hall will be set-aside for conference participants. Those staying on campus will be given a university meal card, while commuting participants will be able to purchase meals individually.

"One of the highlights of the campus," said Daria, "is a wonderful outdoor patio near the dorm facilities, where participants will be free to relax, share in fellowship, and exchange ideas and experiences of parish ministry in a more informal setting."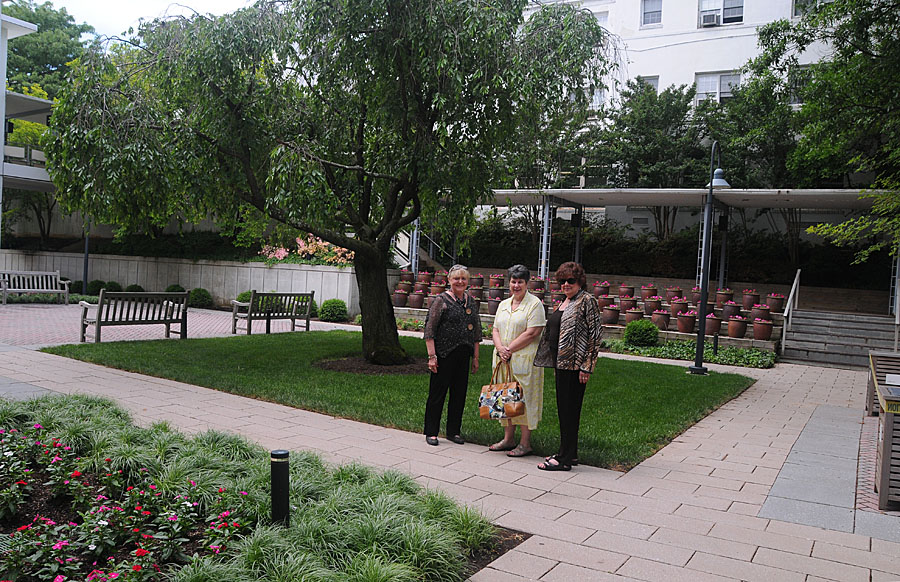 Participants will have access to University fitness and swimming facilities. Golf carts and transportation aids will be available to help navigate the campus landscape. Marymount University also offers a shuttle service from the nearby Ballston-MU stop on the Washington Metro.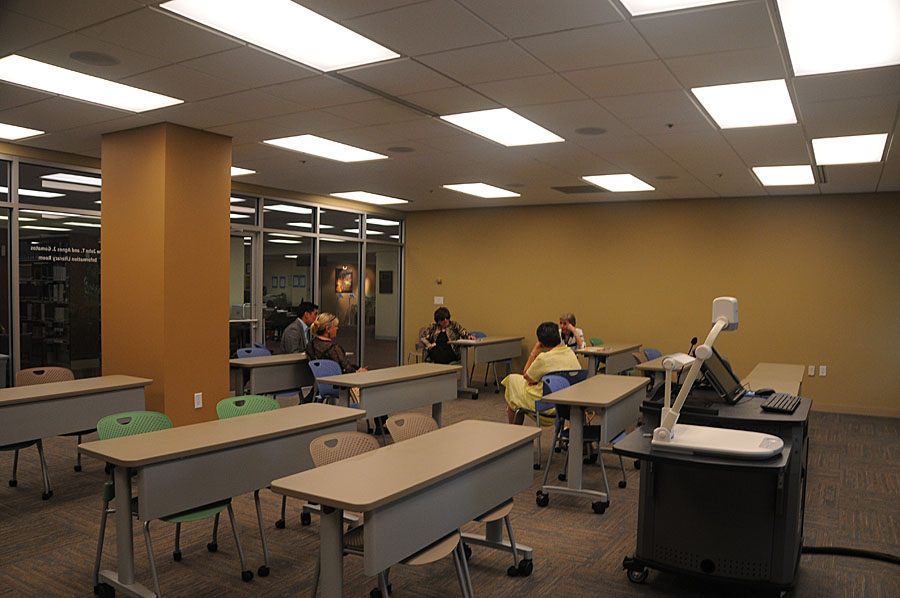 The conference theme—"Faith in Action: Equipping the Saints for Worship, Learning and Service"—will be developed by speakers and personnel from the OCA's departments of Christian Education, Christian Service and Humanitarian Aid, Liturgical Music and Translations, and Youth, Young Adult, and Campus Ministry. Protopresbyter Thomas Hopko will deliver the keynote address.

More information on the conference, including schedules, workshops, speakers and registration, may be found here.