PLANTING GRANT MISSIONS: Annapolis' Holy Archangels Mission reaches out "beyond its borders!"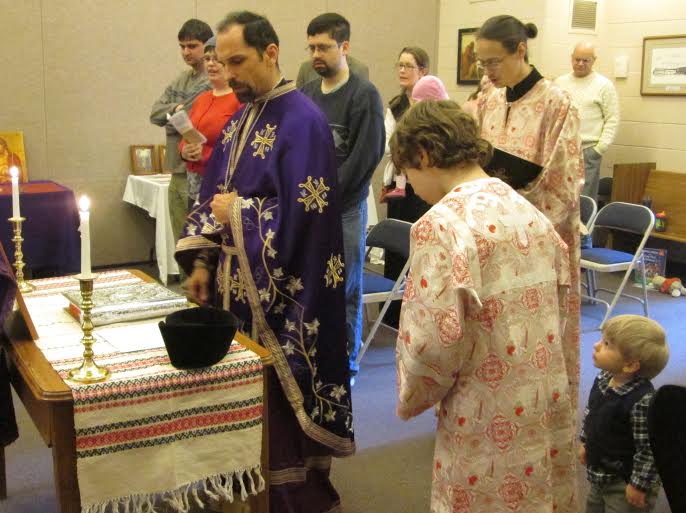 Priest Robert Miclean and the faithful of Holy Archangels Mission here have not only dedicated themselves to the establishment of a new parish community, but have extended their ministry far beyond their own "borders"—literally!

"It's hard to imagine where our mission would be without the OCA Planting Grant, but it's easy to see the fruits of the Grant in the life of the community," said Father Robert. "Because of the Grant, we'll be able to rent and set up our worship space for all of Holy Week, instead of setting up and taking down every day. This means that we'll be offering the full company of services leading up to Pascha!"

Father Robert who, as a result of the Planting Grant is able to serve the community on a full-time basis, adds that the mission's ministries are growing as well—from Sunday School to its newly formed Sisterhood and a committee charged with exploring possibilities for a permanent home.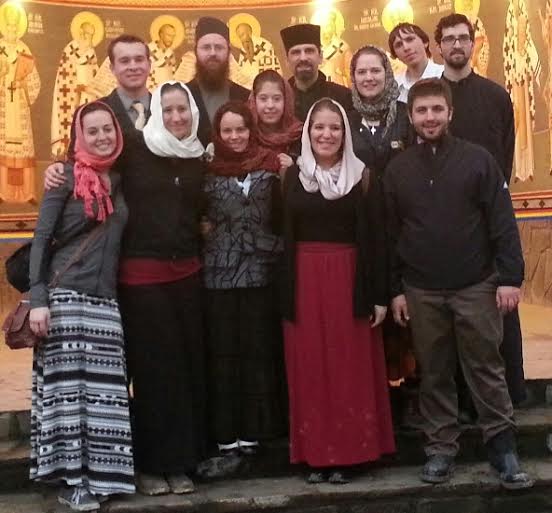 "The Grant also afforded our mission the opportunity to send me to Romania on behalf of the Orthodox Christian Fellowship [OCF] to lead a core group of Orthodox student leaders from around the country on their 2014 OCF Realbreak," Father Robert said. "This was fitting since our mission was founded in part by the students of the OCF ministries in Annapolis. Such short-term mission trips are vital to building up the faithful back home and connecting them with the greater Church around the world, while also sharpening our own consciences to care for 'the least of these' who are so precious to Christ."

The mission trip to Romania took place March 22-29, 2014 and, as Father Robert notes, "it was a tremendous blessing to minister Christ's love to "the least of these.' And Christ gave us so much in return!"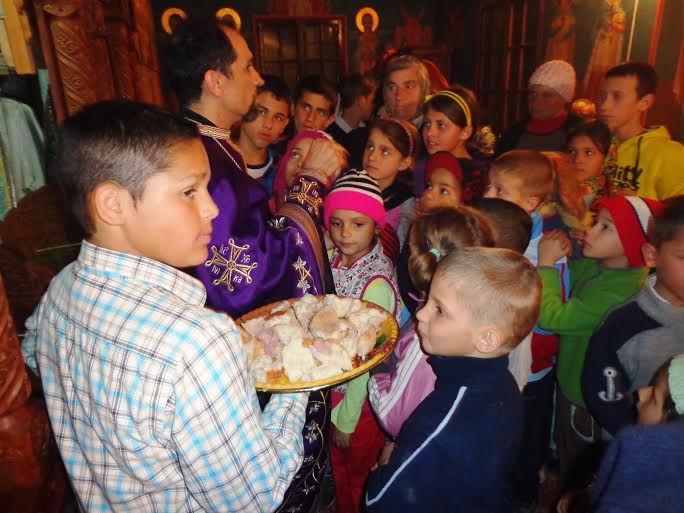 Upon their arrival in Bucharest, Father Robert and the OCFers "jumped right in, encouraging adults who care for the orphans, abandoned or abused children, and the women, families and elderly who have sought refuge at the Pro Vita Ministry in Valea Scrazii. While we came to be a blessing and to minister to others, we found that we were at least equally, if not more, blessed ourselves. I was so greatly blessed and humbled to lead and help equip the group of young adults and to see God working in their lives through their encounters with the children and others to whom they ministered Christ's presence."

Many of the OCFers, Father Robert reported, commented that their experience in Romania has had a direct impact on living their life in Christ back home.

"Many of them shared how discouraging it can be to be among just a few Orthodox Christian believers on their campuses or places of work," he continued. "This trip gave them courage to see God at work in and through them to a greater degree than they thought possible. As one student wrote, 'This Realbreak trip has truly changed my life!'"


Father Robert was quick to add that "our mission as a whole is growing more 'missionary minded' and starting to see, as a result of the trip to Romania, the needs around us back home. We appreciate what we have in Christ—the opportunity to grow and heal in Him—and we desire others to experience the same. The Mission Grant helps make all this possible by enabling me to minister full-time and to build up the faith of our parishioners.

"Thank you for your support of the OCA Mission Grant," Father Robert concluded, "which God is using to build up His Church in Spirit and in numbers, both locally and abroad!"