PLANTING GRANT MISSIONS: "Firepower" at St. Katherine Mission, Encinitas, CA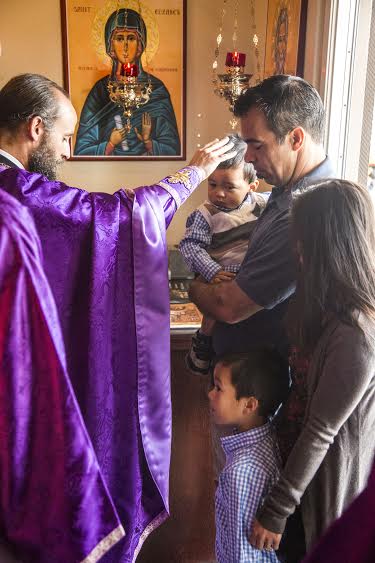 As many people saw last month, the San Diego region experienced dramatic fires that burned thousands of acres and, interestingly, got people thinking about the fragility of "ordinary" life. At Saint Katherine of Alexandria Mission, the faithful also shared the view that the area is very dry as well, resulting in a strong thirst for God. According to Priest Andrew Cuneo, rector, "we rejoiced when we received our own 'firepower' – a 2014 Mission Planting Grant for our community in Encinitas beginning this very month."

Much of that spiritual thirst has been evident in the Mission's two-and-one-half year existence. The Mission began with about 23 folks – including Father Andrew's family of five. Sunday Liturgy attendance now averages about 80. One factor was critical in helping the Mission begin on solid footing.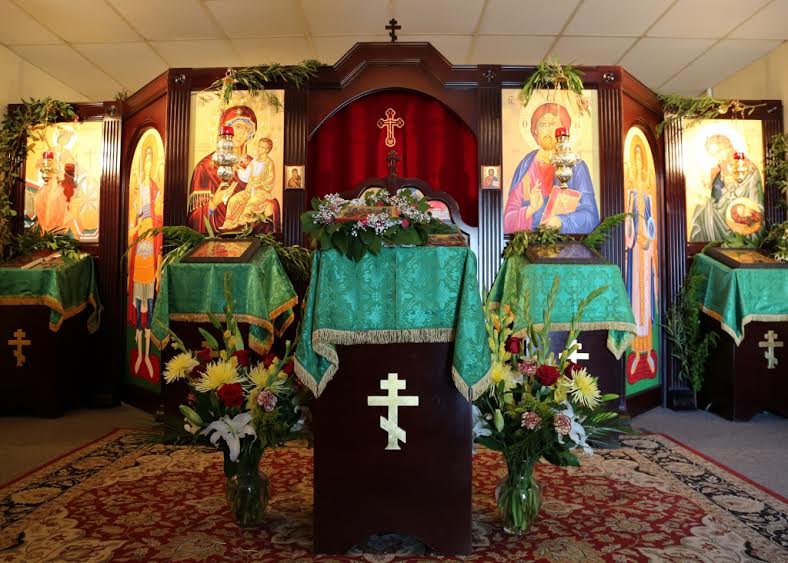 "Perhaps the most important experience I had was actually after seminary," Father Andrew noted, "when we spent a year training at Saint Seraphim's in Santa Rosa, CA and learning the 'feel' of a growing parish, watching just about everything a mature priest and a healthy community does." It was Archpriest Lawrence Margitich's community that ensured that on-the-job practical training could complement the rich education provided by Saint Vladimir's Seminary.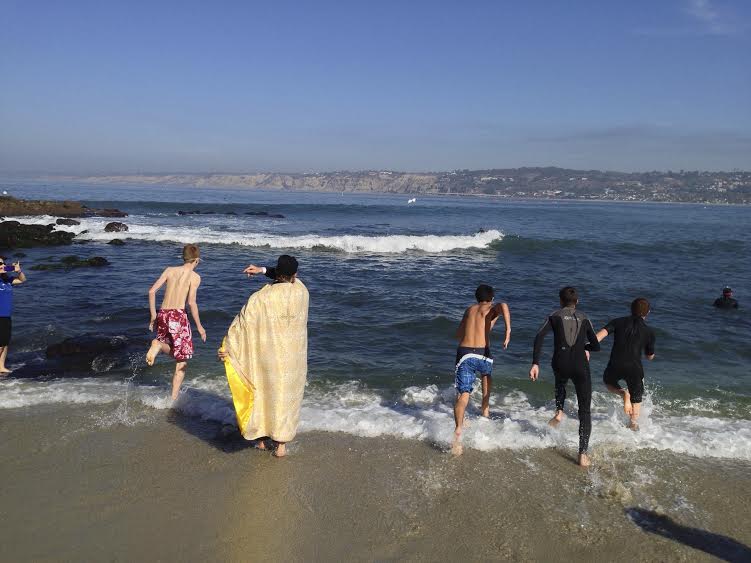 "I absolutely love the Diocese of the West," Father Andrew adds. "It is a mission-oriented Diocese with deep connections to the Russian mission on this coast going back many centuries." This mix of traditionally Orthodox communities and ordinary Californians makes for a productive combination. Father Andrew has seen a large influx of former Protestants who "happened all to be, it seemed, in the same book group already reading Father Alexander Schmemann and C.S. Lewis. Once one member became a catechumen, the rest – and their families – followed suit. It wasn't a case of successful fishing at all: the fish jumped into the boat!"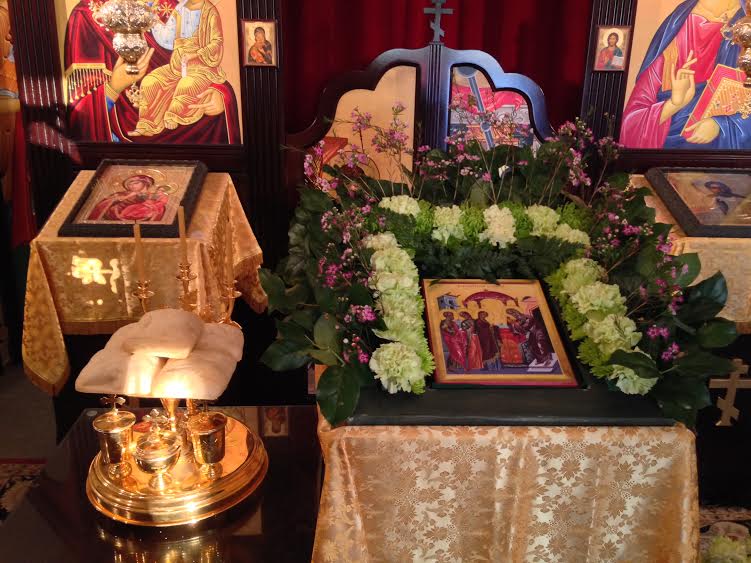 Those searching were able to find a rich Orthodoxy because of the families at Saint Katherine's who grew up in the Church and cherished their own personal memories of Saint John of San Francisco. In particular, the talent in musical conducting has led to several parish members playing a role in founding and performing for the Patriarch Tikhon Russian-American Institute (http://patraminstitute.org). "There's so much going on in the parish right now," Father Andrew adds, "Whether it's serving the Blessing of the Waters at the Pacific Ocean, walking in the San Diego March for Life, or crossing the border to build houses at Project Mexico, we still want to keep a beautiful, reverent liturgical life at the center. Prayer is the vital connection to Our Lord and His saints which makes this not only possible, but meaningful."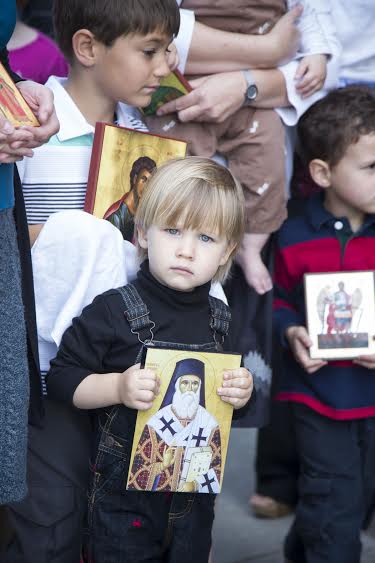 Just last month, the mission faithful celebrated a Molieben to Saint Sergius of Radonezh to commemorate the 700th Anniversary of his birth and to bless a handmade copy of a large 15th century iconographic shroud of Saint Sergius. "The project has brought many of our parishioners together in a collaborative effort, which has included dying our own silk fabric and designing a special typeface for the names of Saint Sergius' spiritual children around the border of the shroud, along with learning a traditional split-stitch method." The shroud now hangs in Saint Katherine's chapel, itself a converted office space. It has been a tiny but beautiful worship space both for the Mission and Saint Katherine College, which has generously hosted the Mission.

As the Mission prepares to move into its own, larger space this summer, it will need its own firepower. "Our feast comes from the altar: the icons and relics we have are our spiritual weapons: the community members are the servants of God: and the Planting Grant makes this possible. To be able to serve as a full-time priest because of this grant is simply ideal."