PLANTING GRANT MISSIONS: Shreveport, LA's Holy Nativity Mission plans to build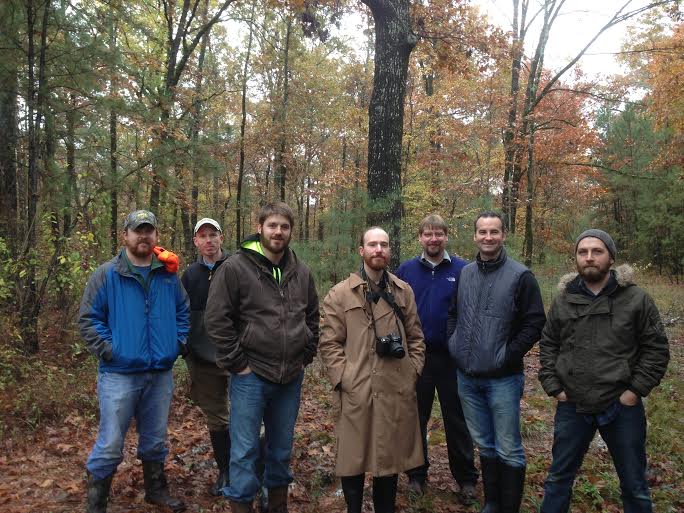 On the Great Feast of the Nativity, the faithful of the Holy Nativity of the Lord Mission here celebrated their third anniversary while anticipating the construction of their first temple.

The mission has received a Planting Grant from the Orthodox Church in America since 2012.

"It has been a wonderful but challenging experience," said Father Jason Foster, priest-in-charge. "Thankfully, the mission has grown steadily since its inception and is currently and prayerfully moving towards a building program."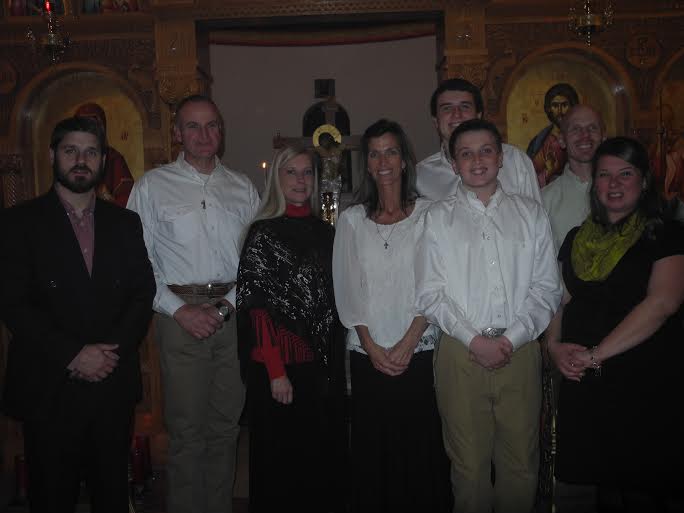 To that end, Andrew Gould of "New World Byzantine"—www.newworldbyzantine.com—recently visited the mission and toured its property, which consists of 11 acres in a developing area of south Shreveport.

"He is in the process of working with a local architectural firm as we prepare to present our first set of plans to the city for zoning considerations," said Father Jason. "If all goes well, then we will move forward with the actual design of the temple and seek the funding necessary to start the project."

At present, mission faithful meet in a community room attached to a local credit union. But with an average attendance of some 60 faithful—half of whom are younger children—space has become a consideration.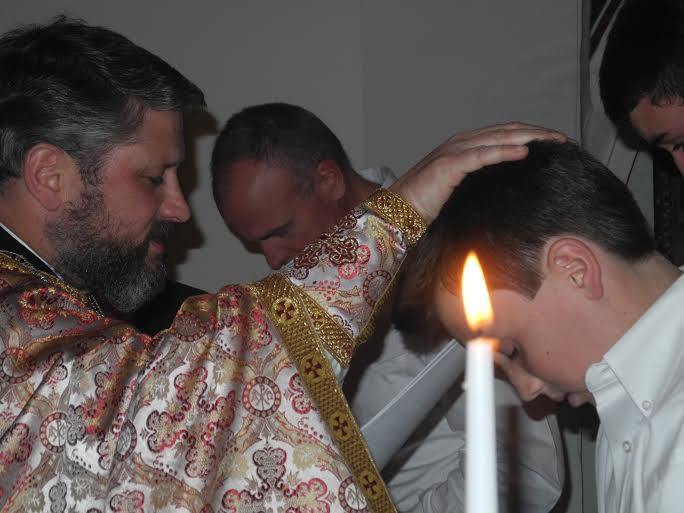 "This internal growth, coupled with our external growth via catechumens, is exciting to all of us, but creates various pastoral and liturgical challenges," added Father Jason. "The Planting Grant, along with Father John Parker's leadership and ongoing consultation, has allowed us to address these issues in numerous ways."

First and foremost is Father Jason's ability to be flexible with his time.

"The security of knowing that there is a consistent source of funds the mission can count on each month affords me the opportunity to work around the busy and demanding schedule of my parishioners," said Father Jason. "There is no doubt that God has directly used the Planting Grant to help grow the mission to what it is today. For that, all of us at Holy Nativity are extremely thankful."


Following his graduation from Saint Vladimir's Seminary, Father Jason returned to Shreveport where, prior to his conversion to Orthodox Christianity, he had served as a Baptist pastor. "The mission has grown in a skyrocket fashion since it was planted," added Father John, who chairs the OCA's Department of Evangelization.

Visit Holy Nativity's web site at www.orthodoxchristians.org/.