Prof. Meyendorff represents OCA, SVOTS at theological discussions in Kyiv, Ukraine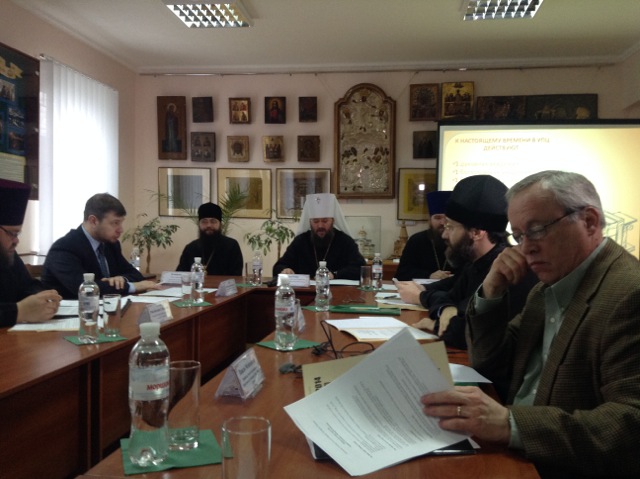 Representing both the Orthodox Church in America and Saint Vladimir's Seminary, Yonkers, NY, Prof. Paul Meyendorff participated in extensive discussions in Kyiv, Ukraine February 15-20, 2014 regarding restructuring of theological education in Ukraine in general and the Kyiv Orthodox Theological Seminary and Academy in particular.

Prof. Meyendorff is a member of the OCA's Metropolitan Council, chairs its Ethics Committee, and serves on its Legal Committee. He is a consultant to the OCA's Department of External Affairs and Interchurch Relations. At Saint Vladimir's Seminary, he is the Alexander Schmemann Professor of Liturgical Theology and Director of Continuing Education.

The meetings were held at the Kyiv Monastery of the Caves, where the Academy and Seminary are located.

"The working group has been meeting annually since 2010 and last year gained official recognition from many Orthodox Churches, including the Patriarchates of Constantinople, Moscow, Serbia, Romania; the Churches of Poland and Finland; and the OCA," explained Prof. Meyendorff. "The aim of the group is to help the churches to raise the quality of theological education as well as to develop common standards. This will allow for the mutual recognition of degrees and make possible exchanges of faculty and students."

Participants at the meeting were greeted warmly by His Eminence, Metropolitan Antonij, Rector of the Academy and current Administrator of the Ukrainian Orthodox Church. He participated in the opening session, at which he presented a report on the current state of theological education in Ukraine and shared his hopes for the future—including greater cooperation with other Orthodox theological institutions.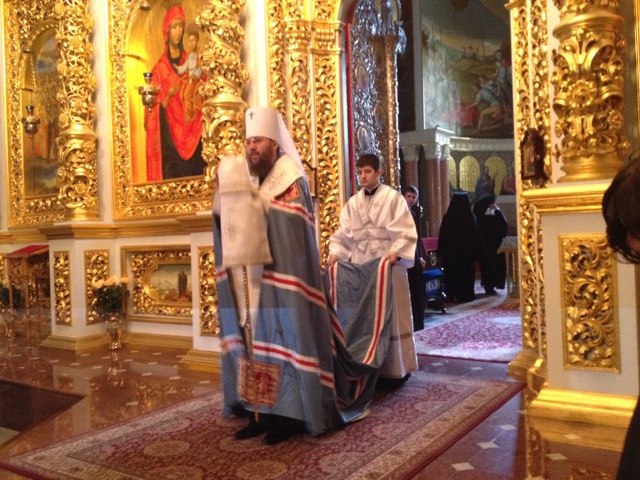 On the opening day, Prof. Meyendorff presented a paper on baptismal ecclesiology to the Academy's students and faculty, after which he answered questions for nearly an hour.

"On Thursday morning, just prior to leaving," Prof. Meyendorff added, "I attended a Memorial service for the dozens of people killed" in the unrest taking place in the city center. "In addition to praying for the newly departed, Metropolitan Antonij called upon everyone to pray for a cessation to the violence."