Second Urban Ministry Summit focuses on outreach ministry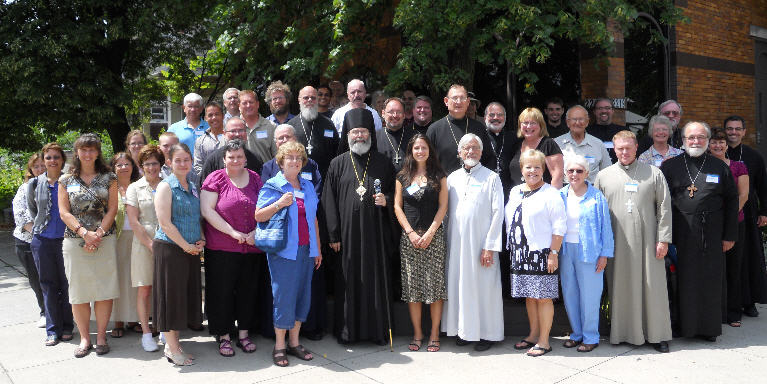 Over 50 clergy and lay persons from across the Midwest and elsewhere attended the second Urban Ministry Conference at Saint Gregory of Nyssa Church here July 26 and 27, 2011.

His Grace, Bishop Matthias, also participated in the event — the second of its kind since 2009.

Sponsored by the Parish Health Ministry of the Diocese of the Midwest, the summit provided an opportunity to learn about effective urban ministry and outreach. Clergy and faithful "in the field," especially those engaged in revitalizing older or declining communities, shared their insights, models, and experiences.

Two clergy and two lay speakers shared their experiences ministering in urban parishes on the first day, while the second day was devoted to discerning practical ways to apply a variety of principles and ministries. Participants also were given the opportunity to witness the spirit and ministry evident in the host parish's Saturday Lunch Program, which provides meals to those in need.

The gathering built upon the first Urban Ministry Summit, held at Saint Theodosius Cathedral, Cleveland, OH in 2009.
The summit produced a wealth of summaries and detailed outlines that will prove to be very useful to everyone engaged in urban ministry. These can be found in PDF format here.

Coordinating the conference was Mr. Joseph Kormos, Midwest Diocesan Parish Health Coordinator.

An excellent essay, titled "A Mission in Urban America," is available as part of the OCA's Resource Handbook series here.