St. Vladimir's Seminary begins series of summer programs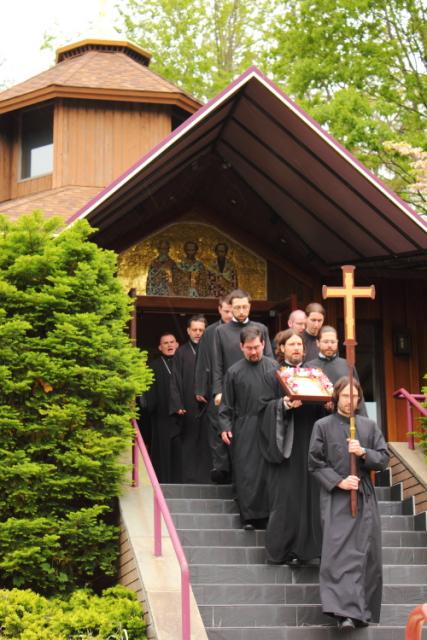 The first of several summer continuing education programs sponsored by Saint Vladimir's Seminary here—an Iconography Workshop for college-age youth—opened on Sunday, May 26, 2013.

Khouriya Erin Kimmet—a well known iconographer representing The Annunciation Press—is leading the workshop. Participants will study the theology and history of the Church's iconographic tradition while receiving hand-on training in the finer points of iconographic technique during the week-long course.

A second program—a Conference on Poverty—will be offered Friday and Saturday, May 31-June 1. Archpriest Chad Hatfield, SVOTS Chancellor/CEO, is coordinating the conference, which is being hosted in memory of the late Deacon John Zarras [SVOTS '06] and co-hosted with Acton Institute.

Additional programs being offered this summer include the following.

Thursday, June 6–Saturday, June 8, 2013 Pastoral Counseling: Conflict Resolution Skills — Dr. Albert Rossi and Archpriest Dr. Nicholas Solak, workshop leaders.
Sunday, June 9–Wednesday, June 12, 2013 Seventh Annual Diaconal Liturgical Practicum — Archdeacon Kirill Sokolov, practicum leader.
Monday, June 17–Friday, June 28, 2013 Suffering and the Nature of Healing — Dr. Daniel Hinshaw, Visiting Professor; an academic 2–credit course.

A PDF of the summer program schedule may be downloaded in PDF format. Please note that the Marriage Enrichment Workshop slated to be held June 3-5 has been postponed.