Workshops announced for annual youth/camp workers' conference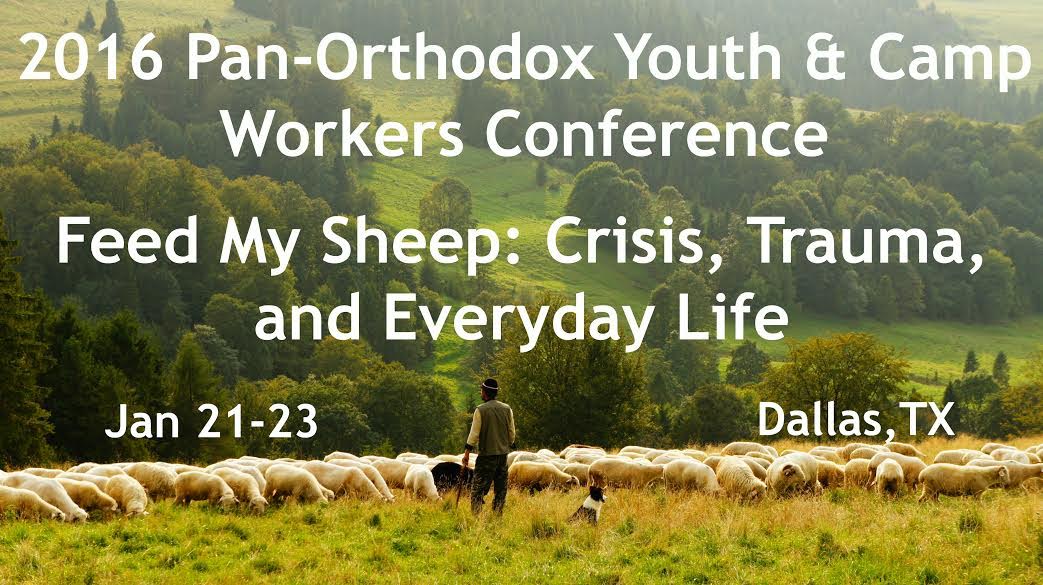 The Orthodox Church in America's Department of Youth, Young Adult and Campus Ministry will host the annual Pan-Orthodox Youth and Camp Workers' Conference at Saint Seraphim Cathedral here January 21-23, 2016.

"The conference is a collaborative effort by all the youth/camping ministries of the member jurisdictions of the Assembly of Canonical Orthodox Bishops of the USA, and we are blessed to host it this year," commented Andrew Boyd, OCA Youth Director.

Archpriest Steven Voytovich, Dean of Saint Tikhon's Seminary, will develop the conference theme in his keynote presentation, titled "Feed My Sheep: Crisis, Trauma and Everyday Life."

The themes of several conference workshops were recently announced. They include the following.

Young Adult Ministry: Foundation of a Healthy Parish.
No young adult ministry? Losing college students and young professionals? Frustrated? Or perhaps even wondering "why is this important anyway?" Hear from fellow youth worker Jacob Saylor about what is working on the "front lines" in parishes in San Francisco and the West Coast.
When Crisis Comes to Camp.
This session, led by licensed psychologist and camp worker Dr. Jelena Ozegovic, will focus on developing strategies to address possible "crises" before campers arrive, including specific training objectives for counselors and tips for the development of a camp "response team." Participants also will review case scenarios of different crises that can occur at camp.
The College Campus, Place of Trauma and Healing.
Orthodox Christian Fellowship Manager of Chapter Relations Christina Andresen will lead a discussion on the social, academic, and psychological landscape of the modern college campus, identifying the main sources of student stress and trauma. The group will explore how we as ministers of Christ's Church can offer reconciliation and healing to our college students in times of trauma by engaging them in the spiritual and sacramental life of the Church.
Youth Ministry in a Missionary Parish.
Father Justin Patterson will draw from his 10 years of experience serving a mission-focused parish in central Kentucky to discuss models for reaching youth and college-aged adults. He'll identify some of the challenges and pitfalls, both practical and theoretical, of organizing a youth group in an Orthodox context and how some of these weaknesses can be turned into strengths.
When Young Veterans Come Home.
Before becoming a parish priest and an Army National Guard Chaplain, Father James Parnell was a young sergeant and combat veteran returning from his second tour in Iraq. In this workshop, he will offer insights into military culture and life in a combat zone, suggest tools for pastors and parishes in serving veterans inside and outside the parish, and take a look at how to provide healing and growth in Christ for veterans, their families, and their parish communities.
Clergy and lay leaders engaged in camping, youth, and campus ministry are encouraged to attend. For OCA Clergy, this conference is eligible for continuing education credit.

More information, including costs, schedule, registration, and lodging, is available. Financial assistance may be available through the Peter the Aleut Grant Program.