Young adults invited to serve as stewards at WCC's June 2018 Central Committee meeting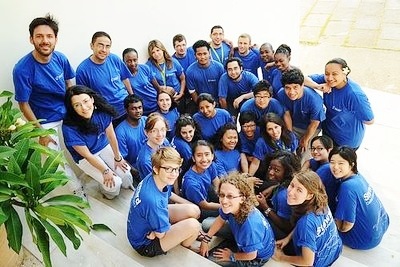 The Orthodox Church in America invites young adults ages 18 through 30 to apply to serve as stewards at the World Council of Churches [WCC] Central Committee meeting in Geneva, Switzerland, June 7–23, 2018.
The Stewards Program aims to bring together a dynamic and diverse group of 20 young people from all over the world to share their faith in Jesus Christ. English is the working language of the program, although some understanding of French or German would be useful. Stewards need to be prepared to take part in an intensive schedule of activities and long, tiring work days. Working hours are irregular, and often special programs are planned after work for the stewards. Active participation in the program, patience, the ability to work with people from other countries and cultures, and the willingness to work together as a team are essential.
The deadline for submitting applications is January 31, 2018.
Interested young adults may apply online directly to the WWC. Prior to submitting applications, prospective stewards should request a letter of recommendation from the Orthodox Church in America through its Chancellor, Archpriest John Jillions, at .(JavaScript must be enabled to view this email address). The request should include a summary of the gifts and skills the prospective steward would bring to the program and a brief outline of how to continue in leadership within the Orthodox Church in America. A second letter of recommendation should be obtained from an ecumenical group with which the prospective steward is involved. In submitting the final application to the WCC, please include the subject line "WCC Stewards" and send a copy to Father John at the aforementioned address. In addition, all completed applications also should include a recent curriculum vitae/resume.
Prospective stewards should display a demonstrated commitment and engagement in the Orthodox Church in America—locally, regionally and/or nationally—and a willingness to continue to be part of networks of education while offering leadership within the Orthodox Church in America. They also must have a valid passport that does not expire before January 1, 2019.
The WCC will be responsible for accommodation and meals during the program and may provide a small amount for pocket money while in Geneva. Travel costs to and from Geneva are the responsibility of the steward.
All questions regarding the program and the application process should be directed to Father John Jillions at .(JavaScript must be enabled to view this email address).