Youth Department launches "Journey to Pascha" video blog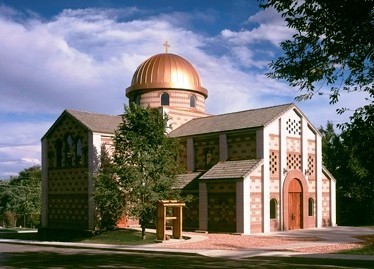 In conjunction with Saints Constantine and Helen Church, Colorado Springs, CO, the Orthodox Church in America's Department of Youth, Young Adult, and Campus Ministry has launched a Lenten video blog series titled "Journey to Pascha." The project will follow the parish community as they journey towards the annual celebration of Christ's Resurrection. Over the course of the next several weeks, parishioners will reflect on their Lenten journey and highlights from liturgical services will be offered.

"Rachael Billings, a young adult at Saint Constantine and Helen approached us with this incredible idea several weeks ago," said Andrew Boyd, OCA Youth Director. "Working with our social media team, she has refined her project and planned five to six short video segments documenting her parish's communal journey to our Lord's Pascha. She's taken on an amazing amount of work herself and overseen the project from planning, to production and editing."

"The Church's role in social media is the same as the Church's role anywhere," said Matthew Andrews, parishioner of Holy Assumption Church, Philadelphia, and member of the Youth Department's social media team. "That role is to preach the Gospel and share the liturgical life. This project will be a unique way to inject our journey to Pascha into the social media landscape and to showcase the value of making that journey within the context of a Eucharist community."

The first installment of "Journey to Pascha," focusing on Forgiveness Vespers, is available here. Future episodes may be accessed on the OCA Youth Facebook page and YouTube channel and will highlight important milestones of the Lenten cycle and the liturgical celebration of Holy Week and Pascha in the parish.