AFR: Maaloula nuns reportedly freed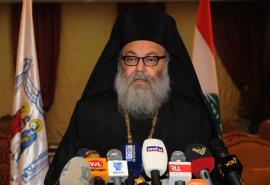 On Sunday, March 9, 2014, Ancient Faith Radio [AFR] announced that the nuns kidnapped on December 2, 2013 in Maaloula, Syria and Saint Thekla Monastery had been freed. Now available on AFR is an interview with Samuel Noble, who edits the Arab Orthodoxy blog site and is an expert on Arab Orthodox matters, concerning the situation, which remains "very fluid," despite confirmation of the release.

The interview may be accessed on AFR at www.ancientfaith.com/podcasts/features/maaloula_nuns_reportedly_freed.

Related articles may be found here and here.