Ancient Faith Radio launches live call-in show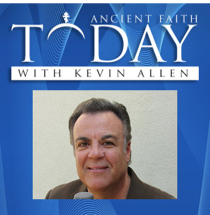 Ancient Faith Radio has announced the launch of the first ever Orthodox live call-in show, Ancient Faith Today. It will premier this Sunday, April 22, at 8:00 p.m. Eastern Standard Time.
Ancient Faith Today will provide something new in Orthodox Internet radio, live inter-active conversational programs. Ancient Faith Today will stream live, with call-ins from around the world, twice a month on Sunday nights.
Topics will cover all of life through the lens of Scripture and the teaching and canonical tradition of the Holy Orthodox Church. Ancient Faith Today's host Kevin Allen will talk with knowledgeable guests about social issues, global events, politics as they affect matters of faith (from a non-partisan perspective), war and peace, aging, death and life, church affairs, inter-faith affairs, current events, journeys to faith and Orthodoxy, theology and apologetics, cults, atheism, the paranormal, the New Age movement and Eastern religion. More than just "talk radio," Ancient Faith Today will be Orthodox Christianity's platform for illumining and informative conversation about subjects that matter, with people who care.
There is no other live (streaming) call-in show with an Orthodox Christian perspective on television, radio or Internet radio.
Kevin Allen was the host of Ancient Faith Radio's popular award-winning program "The Illumined Heart." Kevin will draw upon his unique faith background to host this engaging and spiritually constructive program.