Bishop David installed in Sitka February 22-23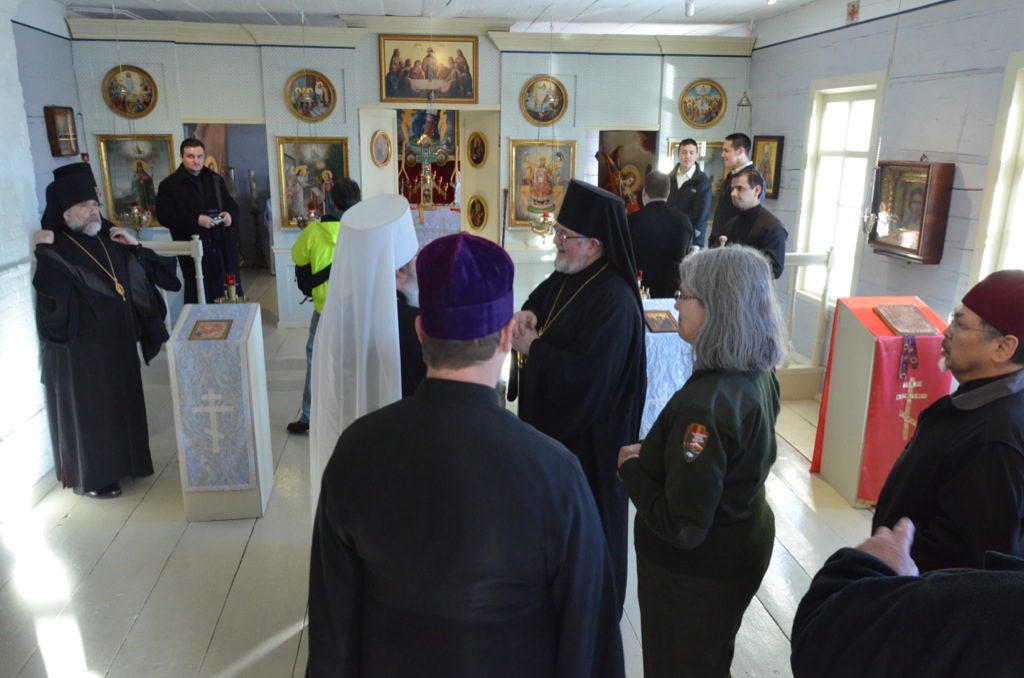 Historic Archangel Michael Cathedral here was the site of the Installation of His Grace, Bishop David of Sitka and Alaska during the Divine Liturgy on Sunday, February 23, 2014.

Bishop David, together with His Beatitude, Metropolitan Tikhon; His Eminence, Archbishop Benjamin; His Grace, Bishop Michael; His Grace, Bishop Ireneu; His Grace, Bishop Irénée; Archpriest John Jillions, OCA Chancellor; and others arrived in Sitka on Saturday, Febuary 22. They received a warm welcome at the airport by Archpriest Michael Boyle, cathedral Dean.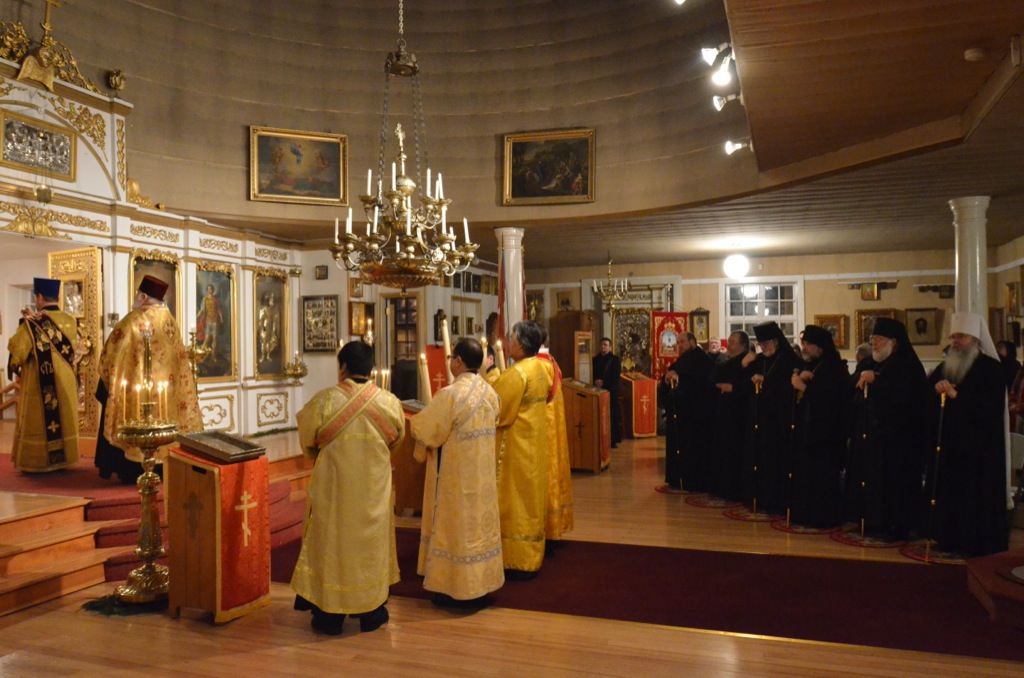 Great Vespers was celebrated on Saturday evening. Earlier, the National Park Service superintendent and officers gave the entourage a tour of the "Russian Bishop's House," built by the Russian-American Company in 1842-43 as the residence and office of Saint Innocent Veniaminov. Later designated as an orphanage and school, it remained in the hands of the Diocese of Alaska until 1972, when severe deterioration made it prudent to turn it over to the National Park Service for extensive renovation and preservation. The Diocese, however, maintains regular access to the House's Chapel of the Annunciation.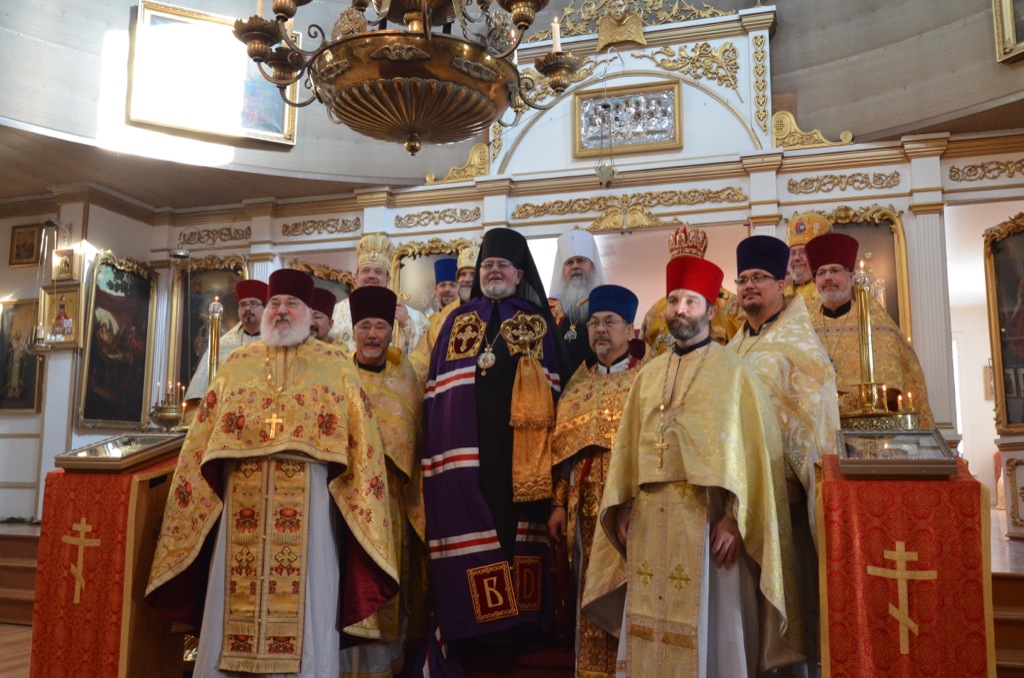 On Sunday morning, the bishops, clergy and choir processed from the Russian Bishop's House" to Archangel Michael Cathedral for the celebration of the Hierarchical Divine Liturgy, after which Metropolitan Tikhon formally installed Bishop David as the new Bishop of Sitka and Alaska. He delivered to him the same episcopal staff used by Saint Innocent during his episcopate in North America.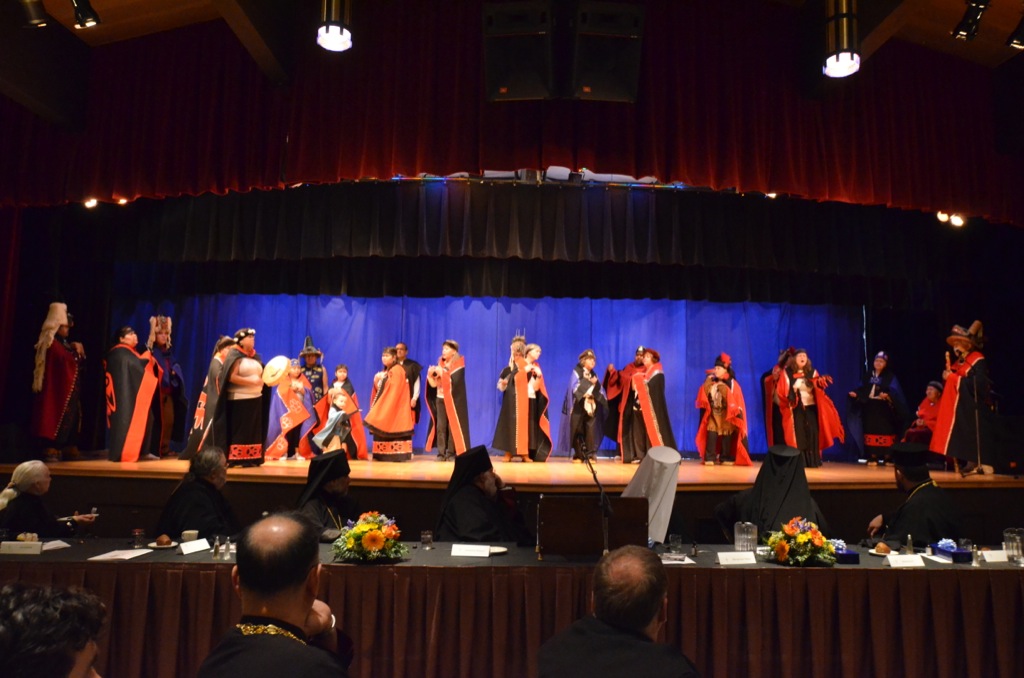 At the festive banquet that followed, guests enjoyed performances by local musicians and dancers, who showcased traditional Russian and Alaskan songs and dances. Elders from the Coho and Kiksadi clans warmly welcomed Bishop David, Metropolitan Tikhon, and the bishops to the region—the traditional land of the Tlingit people.