Fr. David and Matushka Rozanne Rucker to become OCMC Mission Specialists In Guatemala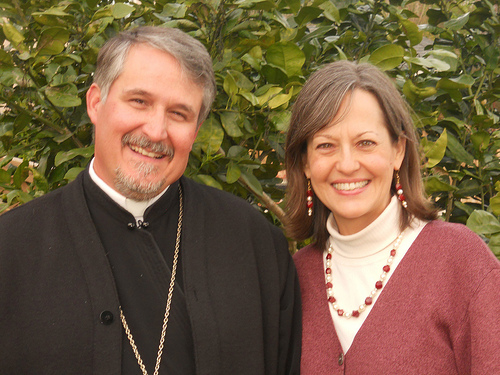 We are pleased to announce that Fr. David and Mat. Rozanne Rucker will now be serving together in the role of Mission Specialists with the OCMC in Guatemala. The church in Guatemala is growing very rapidly and needs a great deal of help in the training of catechists and additional clergy. Under the omophorion of His Eminence Metropolitan Athenagoras, Fr. David and Mat. Rozanne will be working with Fr. John and Pres. Alexandra Chakos to respond to these needs.
Over the past six years, Fr. David Rucker has served the OCMC in the capacities of Associate Director and, for a period, as Missionary Director. We are grateful for his contributions to our staff and missionaries in the position of Associate Director, which he has left in order to develop this new ministry assignment. Mat. Rozanne brings her own experience as a certified teacher and Licensed Marriage and Family Therapist.
Together, Fr. David and Mat. Rozanne will spend six months each year in this newly-developing field in Guatemala. During the other six months of the year, they will make themselves available to our seminaries and parishes here in the USA, while they continue to develop support for this ministry. Their field assignment is scheduled to begin in September, but first the OCMC is helping them to build their support team, as with all other OCMC missionaries. The Rucker family asks for your prayers as they begin this new chapter in their lives.
For further developments and to join them in their new assignment, please visit www.ocmc.org/TheRuckerFamily.