Metropolitan Tikhon celebrates Liturgy for the first time at St. Vladimir's Seminary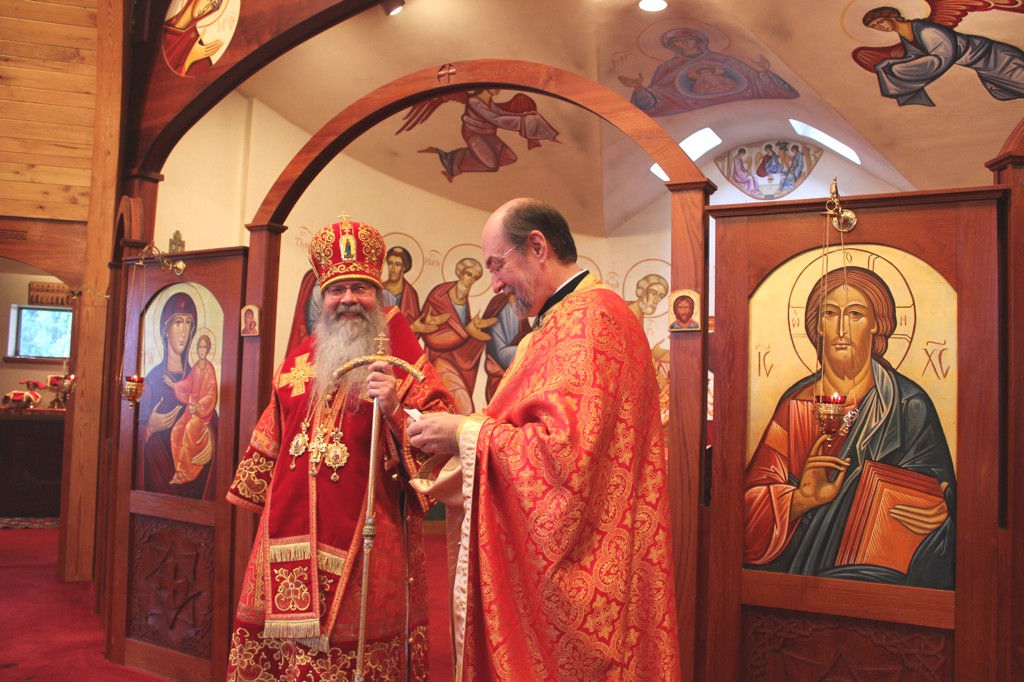 On Sunday, December 2, 2012, His Beatitude, Metropolitan Tikhon, served the Divine Liturgy for the first time since his election as Primate of the Orthodox Church in America at Three Hierarchs Chapel on the campus of Saint Vladimir's Seminary here.

As Primate, Metropolitan Tikhon also serves as the seminary's President.

Before the celebration of the Liturgy, Metropolitan Tikhon elevated seminarian Nicholas Roth to the orders of Reader and Subdeacon.

At the conclusion of the Liturgy, Metropolitan Tikhon shared his eagerness to get to know and work with the seminary's leadership, faculty, staff, students and their families.
Concelebrating with Metropolitan Tikhon were Archpriest Chad Hatfield, seminary Chancellor; Archpriest Alexander Rentel, faculty member; Priest Benedict Churchill; Protodeacon Joseph Matusiak; and Deacon Evan Freeman.
A photo gallery may be viewed on the OCA web site and OCA Facebook page.