Minneapolis site of Orthodox Christian Prison Ministry's annual convocation July 26-28, 2012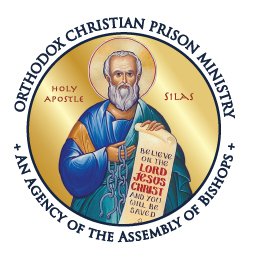 The Orthodox Christian Prison Ministery [OCPM], the official prison ministry of the Assembly of Canonical Orthodox Bishops of North and Central America, will hold its annual convocation here July 26-28, 2012.

The purpose of the convocation is to bring together the many Orthodox Christian clergy and laity from throughout North America engaged or interested in prison ministry for fellowship, education, encouragement, communal worship and the free exchange of ideas.

While details — venue, speakers, and so on — have yet to be announced, interested parties are urged to check OCPM's web site for updates. Additional information will also be posted on oca.org as it becomes available.

OCPM brings the light of Christ to those who are in prison in North America by providing encouragement, material support, transition and reintegration services, Christian education, spiritual guidance and the sacramental life of the Church to prisoners and their families.