New Books for Spring and Summer Reading
An array of Orthodox book releases promise a season of good reading for Orthodox bibliophiles. The following titles have all been published in recent months, and range from children's literature to theology; many of the authors are clergy or lay members of the Orthodox Church in America.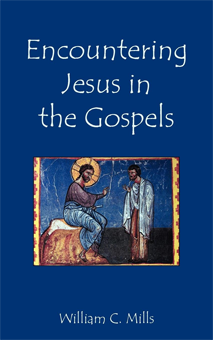 Encountering Jesus in the Gospels, by Fr. William Mills, Orthodox Research Institute.
This book is a series of easy to read pastoral reflections on basic Gospel images of Jesus: Jesus the Bread, Jesus the Vine, Jesus the King, Jesus the Rabbi, Jesus the Prophet, and so forth. Each chapter includes a series of questions for personal reflection, for spiritual journaling, or for small group discussion. The book is a good resource for personal and group Bible study and sermon preparation.
Father William Mills, Ph.D., is the rector of the Nativity of the Holy Virgin Church in Charlotte, NC (OCA).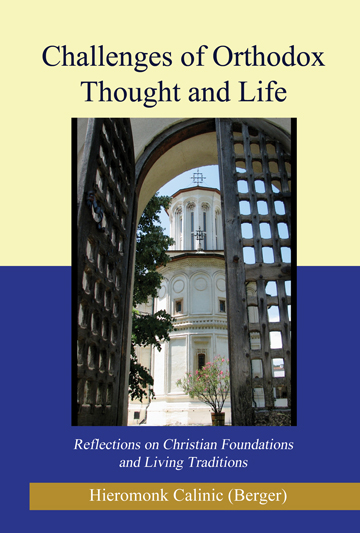 Challenges of Orthodox Thought and Life, by Hieromonk Calinic [Berger], Romanian Orthodox Episcopate of America, Department of Publications.
Challenges of Orthodox Thought and Life presents a series of short essays centered around essential and provocative questions of Christian belief and life, all meant to bring the reader into the spiritual arena, where the decisive challenge of salvation is presented. Based on the Holy Scriptures, engaging the living and patristic Tradition and informed by contemporary scholarship, these short reflections provide a source-book of knowledge and inspiration for a vibrant Orthodox faith in today's world.
Hieromonk Calinic [Berger] has written and lectured on Orthodox theology in numerous academic and popular venues, and is the pastor of Holy Cross Church in Hermitage, Pennsylvania.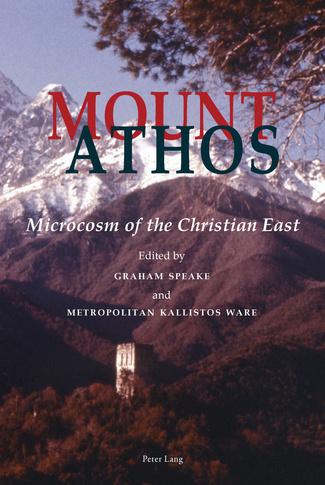 Mt. Athos: Microcosm of the Christian East, by Graham Speake, Peter Lang International Publishers.
Mount Athos is the spiritual heart of the Orthodox world. From its beginnings in the ninth century it attracted monks from all corners of the Byzantine empire and beyond to experience its seclusion, its sanctity, and its great natural beauty. The first monastery, founded in 963, was an international institution from the start; by the end of the twelfth century separate monasteries had been founded not only for Greeks but also for Georgians, Amalfitans, Russians, Serbs, and Bulgarians. Nationality, however, has rarely counted for much on Athos, and though the Romanians have never secured a monastery for themselves, today they form, after the Greeks, the largest ethnic group. This book tells the story of how these many traditions came to be represented on the Mountain and how their communities have fared over the centuries.
Graham Speake studied classics at Trinity College, Cambridge, and was awarded a doctorate by the University of Oxford for a thesis on the Byzantine transmission of ancient Greek literature. He is the founder and secretary of the Friends of Mount Athos and author of Mount Athos: Renewal in Paradise (2002), for which he was awarded the Criticos Prize. He is a monk of the monastery of St. John the Theologian, Patmos, and an assistant bishop in the Greek Orthodox Archdiocese of Thyateira and Great Britain. In 2007 he was raised to the rank of metropolitan.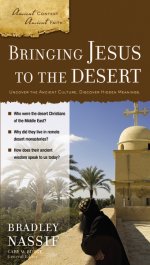 Bringing Jesus to the Desert, by Brad Nassif, Zondervan.
Bringing Jesus to the Desert explores the lives and teachings of the Desert Fathers and Mothers which speak with striking relevance to Christians today. These passionate examples of faith in the lands once inhabited by Bible characters still shape Christianity in the Middle East, and are a forgotten but needed inspiration in the West.
Dr. Brad Nassif holds a PhD from Fordham University and is a professor of Biblical and Theological Studies at North Park University, Chicago, Illinois. He is general editor of New Perspectives on Historical Theology: Essays in Memory of John Meyendorff.
St. Vladimir's Seminary Press Book Sampler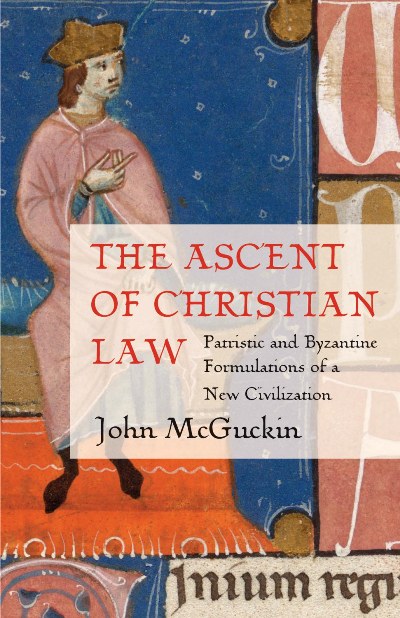 The Ascent of Christian Law, by John McGuckin.
This work asks the question: "What did Christianity do to build a civilization"? In the present age, law has been used energetically to micro-manage human societies, values, and aspirations. But did law work that way in antiquity?
This little book is some form of answer. It is a book on law and legal thought as it emerged in its formative ages of the Christian past; it asks what the ancient writers and theorists did with law and legal thought. It is part history, part philosophy, and more than anything else an introduction to issues of law and legal adjudication in the Patristic and Byzantine eras.
John McGuckin is Professor of Early Church History at Union Theological Seminary in New York, Professor of Byzantine Christian Studies at Columbia University, and author of two previous SVS Press books.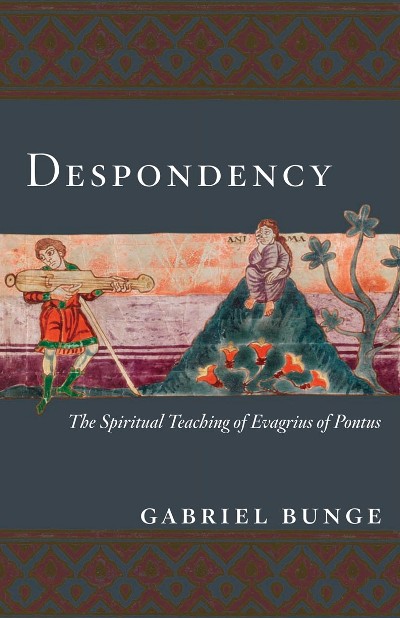 Despondency, by Gabriel Bunge.
This ultimately joyful work is one of the few books available in English to deal exclusively with the problem of despondency-acedia- and how it can be overcome. Bunge analyzes the views of Evagrius Ponticus, the famous "philosopher of the desert," on the dangers of acedia. Evagrius develops a sophisticated psychology which remains beneficial to us today. Indeed, this 4th-century Desert Father writes for Christians everywhere: for those in modern deserts-in-the city- and for those subject to silent despair. This is a companion book to Dragon's Wine and Angel's Bread (SVS Press, 2009).
Father Gabriel Bunge, OSB, possesses a thorough knowledge of patristic literature and is known worldwide for his writings on contemplative prayer.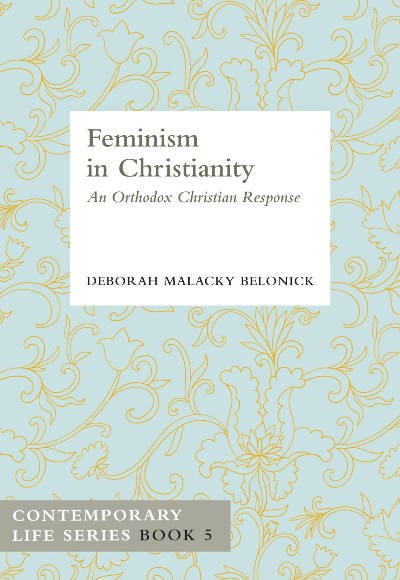 Feminism in Christianity, by Deborah Malacky Belonick.
This small book has one purpose: to investigate the religious beliefs of feminized-Christians and to contrast them with Orthodox Christian theology. It is not the desire of the author to depreciate The Women's Movement in other areas of life; in many fields its effects have been beneficial. However when feminism left social problems and turned to religion, a revolution began, and this revolution has resulted in religious beliefs blatantly disparate with the teachings of the Orthodox Christian Church, with the gospel of Jesus Christ, and with the traditional moving of the Holy Spirit.
Matushka Deborah Belonick is Communications Director, Media Liaison and Managing Web Editor of St. Vladimir's Seminary.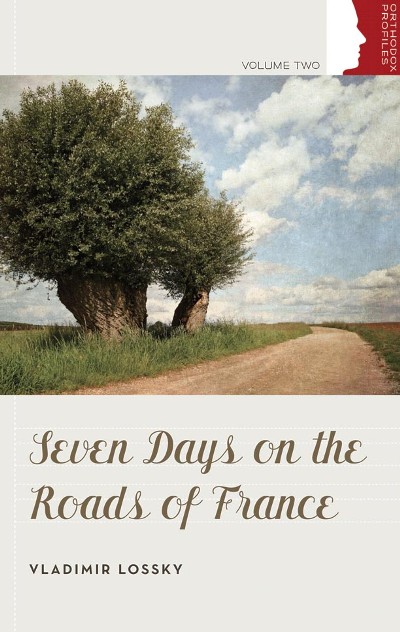 Seven Days on the Roads of France, by Vladimir Lossky.
This book follows Vladimir Lossky's attempt to enlist in the French army after the Nazi invasion of France in 1940. It records his reflections on suffering; the true nature of Christian or Western civilization; the rightness or otherwise of war; the problematic relationship between Church and State; what we mean by a "nation"; and secularization. Such issues are mulled over, not as arid abstractions, by someone who, as he walks across an increasingly war-torn landscape, quite literally has his feet on the ground.
Vladimir Lossky was one of the most influential Orthodox thinkers and writers of the twentieth century. He emphasized theosis as the main principle of Orthodox Christianity. He served as the first dean of the St. Dionysus Institute in Paris, where he also taught Dogmatic Theology.
Conciliar Press Book Sampler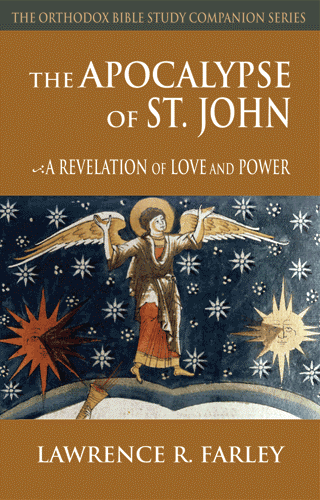 The Apocalypse of St. John, by Father Lawrence Farley.
The Book of Revelation has inspired controversy ever since it was written in the first century. It was the last book to be accepted into the New Testament canon, and today a myriad of mutually contradictory end-times speculations claim to be based on its teachings. Fr. Lawrence Farley provides a sober, patristic interpretation that reads Revelation in its proper context of Jewish apocalyptic literature. He demonstrates that the most important lesson we can learn from Revelation today is the need to remain faithful in a time of widespread hostility to the Christian faith.
Father Lawrence Farley pastors St. Herman of Alaska \Mission (OCA) in Langley, B.C., Canada. He received his B.A. from Trinity College, Toronto, and his M.Div. from Wycliffe College, Toronto. A former Anglican priest, he converted to Orthodoxy in 1985 and studied for two years at St. Tikhon s Seminary in Pennsylvania. He is currently a columnist for oca.org.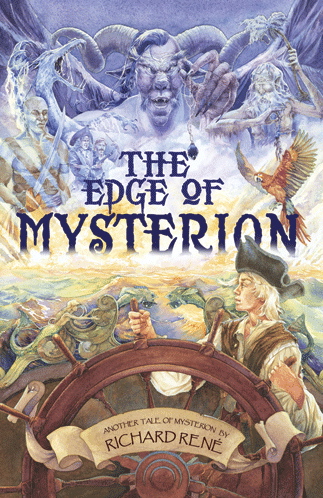 The Edge of Mysterion, by Father Richard René.
Cyclops and giant turtles, dragons and mermaids and winged Angeli. There she reinvents herself as Bella Couteau, girl pirate, and seems destined for greatness as the chosen heir of the pirate king Hodoul. But when Hodoul commands her to assassinate Jonah, the New Elder of Mysterion, Bella encounters a world that challenges everything she believes and offers her a chance at a new and better life if only she can trust enough to grasp it.
Father Richard René is the priest at St. Aidan's Church (OCA) in Cranbrook, British Columbia.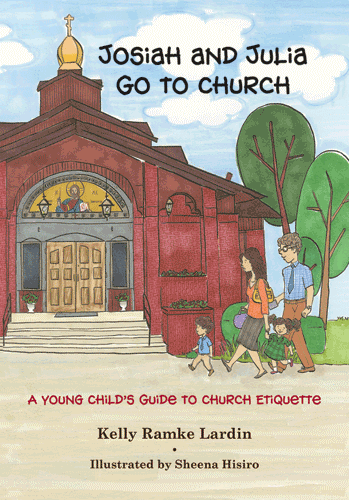 Josiah & Julia Go to Church, by Kelly Lardin.
Josiah and Julia love to go to church. They love to venerate the icons, light candles, and eat the blessed bread. Sometimes they behave very well—but sometimes they make mistakes. Little ones can follow Josiah and Julia through the Liturgy and learn how even the youngest child can honor God by behaving properly in church.
Kelly Lardin attends Holy Trinity Cathedral (OCA) in Chicago, and is the mother of two daughters.