Next up, a new roof: St. Tikhon's Seminary Public Face Project continues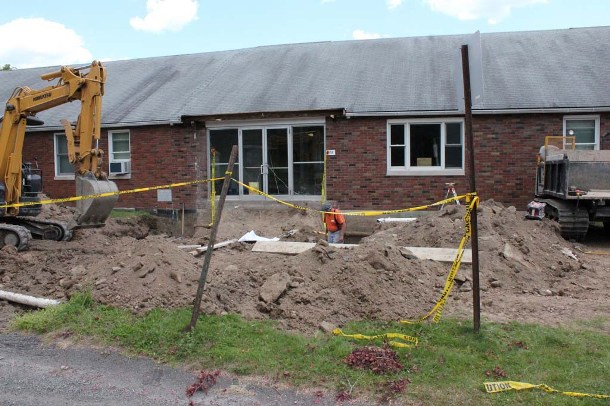 The St. Tikhon's Seminary remodeling project continues despite occasional patches of uncooperative weather, reports the seminary's website. In part five in the ongoing series of updates, the website reports that the existing roof has been repaired and reinforced in preparation for the installation of a new metal roof.
"The updating of our administration building is a necessary improvement to daily life for the students, faculty and staff at St. Tikhon's," 

explained Seminary Dean and COO Fr. Alexander Atty at the start of the project, which was funded through a private donation from Mrs. Mona Marich Hanford.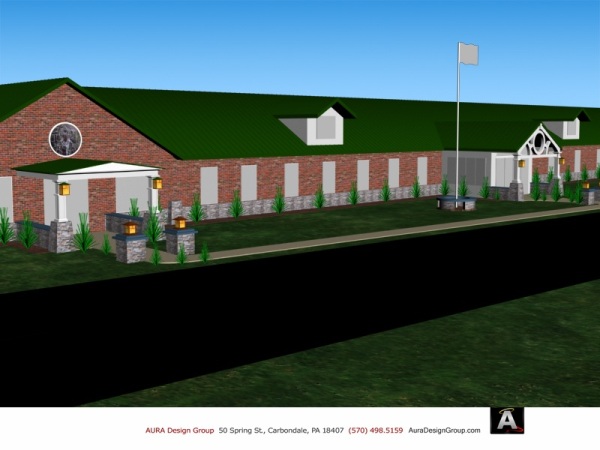 The upgrade, dubbed the Public Face Project by seminary officials, includes a new metal roof, renovations to the main office area, and improvements to the office of the dean. It also will result in a new lobby area and a new key-less entry security door.
In addition, the current dining area is being moved to a new location directly under the administrative offices, the former location of the old bookstore. A new stainless industrial kitchen will be installed to serve the needs of seminarians for years to come.