OCA Chaplain Sarah Byrne leads workshop on end-of-life care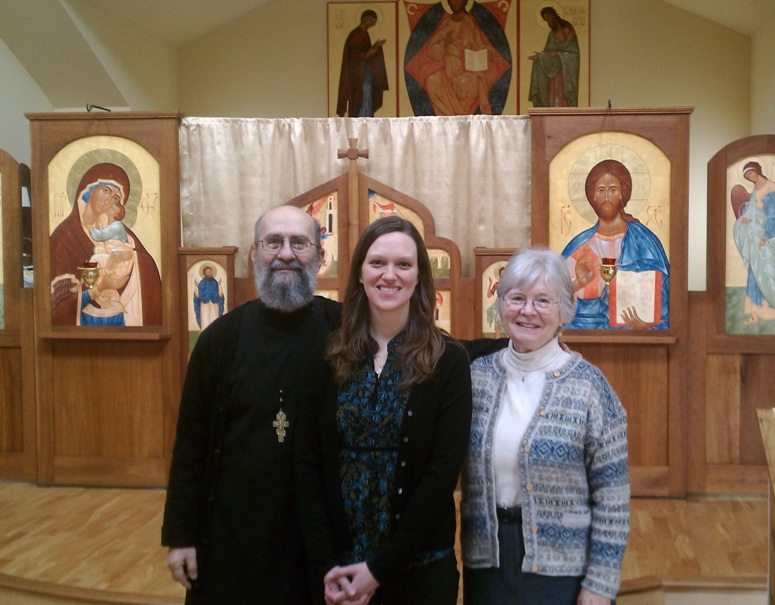 On Saturday, January 14th, Christ the Savior Orthodox Church in Southbury, Connecticut held a workshop entitled "Stories of Compassion and Healing at the End of Life." The workshop was led by Chaplain Sarah Byrne of the OCA Department of Institutional Chaplains and was attended by thirty parishioners from the Church and nearby parishes.
Ms. Byrne shared stories from her nine years serving as a Hospice and Palliative Care chaplain, and led group discussion incorporating theological reflections on Orthodox life and liturgy. On Sunday during liturgy, Father Vladimir Aleandro invited Ms. Byrne to address the church on the subject of forgiveness from an Orthodox perspective.
Fr. Vladimir said, "The response to this workshop was overwhelmingly positive. As many of our parishioners are facing end of life concerns, it is important to address these issues prayerfully and from within our rich tradition."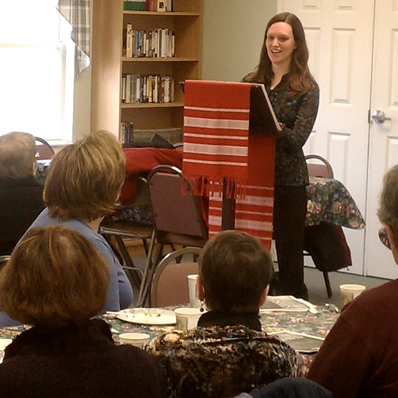 Mat. Suzanne Aleandro noted, "One of our parishioners said that hearing Sarah's Hospice stories and theological reflections made her feel calmer and more peaceful about these issues."
Ms. Byrne earned her Master of Divinity from Harvard Divinity School in 2002, and was endorsed as a chaplain by the OCA in 2003. She currently works with Beacon Hospice in Beverly, MA. She can be reached at .(JavaScript must be enabled to view this email address).
More information on Institutional Chaplaincy can be found at their website.