St. Vladimir's Seminary mission team helps Guatemalan orphans to relocate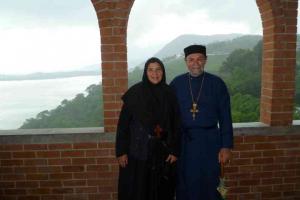 From May 31– June 7, 2012, a mission team from St. Vladimir''s Orthodox Theological Seminary, led by Chancellor/CEO Archpriest Chad Hatfield, visited Guatemala to lend much-needed hands to the Hogar Rafael Ayau Orphanage. The team assisted in moving the orphanage from "Zone 1," a crime-ridden and dangerous area of Guatemala City, to Hogar San Miguel, a new orphanage in the mountains outside of Guatemala City.
"This was the first ever mission team organized from St. Vladimir's Seminary," noted Father Chad, "and this was my sixth time personally to be at the Hogar Rafael Ayau Orphanage and the Holy Trinity Monastery.
"This trip was supported by people from all over North America, and 'Team Guatemala' did an outstanding job of fundraising for their own expenses," Father Chad said. "Additionally, the funds included a very generous donation to support the work of the nuns at the orphanage, as they transition to their new facility, beginning in early February 2013.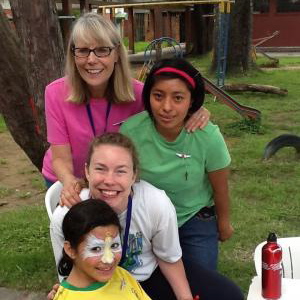 "Moreover, I have a personal goal to offer a missiology course on site there, at their new facility, in 2014," concluded Father Chad.
The mission team's task was to pack up cribs and beds for the children, for transport to the new facility in the mountains. In addition to Father Chad, SVOTS team members consisted of Claudia Bazil, Mary Roth, Alumnus Ian Jones, Seminarian Scott Miller, Seminarian Deacon Andre Paez, and recent seminary graduate Father David Wooten.
Read the full story, with touching reminiscences by the missionaries and photos.