The Role of Parishes in Care of Returning Military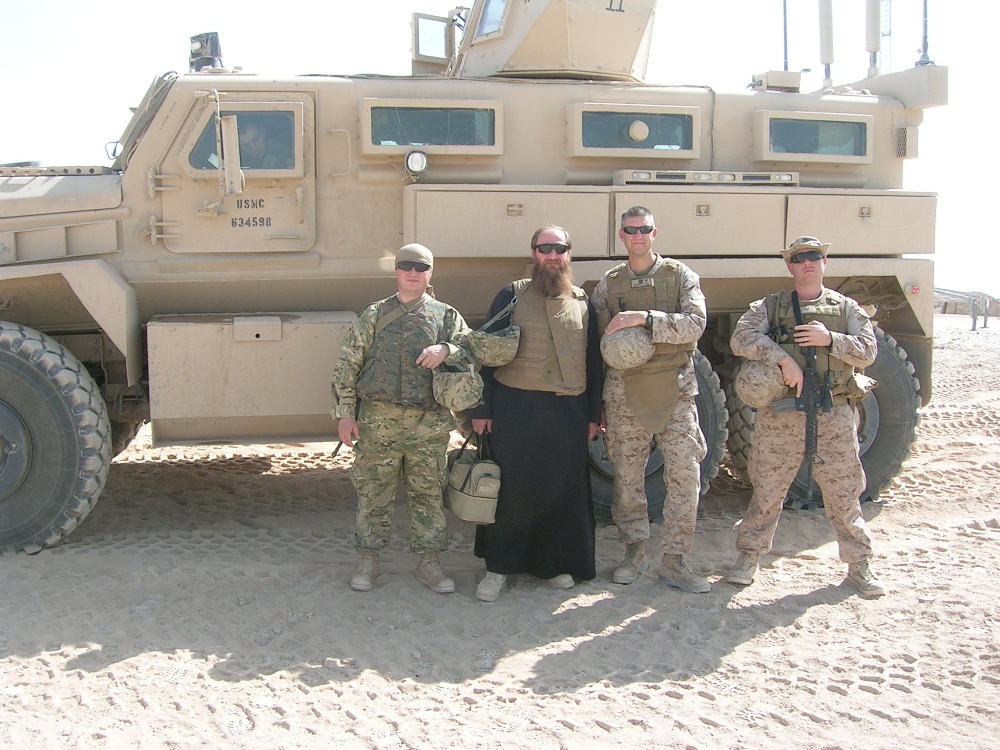 The OCA Department of Christian Service and Humanitarian Aid, in collaboration with the OCA Office of Military Chaplains, recognizes with gratitude the men and women in the Armed Forces who serve and sacrifice in defense of our country. Assignments take them far from home either stateside or in foreign and often time hostile lands.
Many have given their lives, many more have come home, many with wounds – physical, mental, spiritual. How have we in our parishes, our priests, our parishioners welcomed their return?
"The Spiritual Lives of Soldiers – After the Fighting is Over" is a new article in the OCA Resource Handbook for Ministries (Parish Development section) offering insight into the after-effects of war that our troops may suffer. It suggests our important role in helping them to cope and to gradually return to a normal and productive life. In gaining awareness of their needs, parishes will be better able to provide these young men and women with the care and compassion they need and deserve.
The article is written by Archpriest Jerome Cwiklinski, an OCA priest and Navy Chaplain who recently returned from a tour of duty in Afghanistan.
After viewing this Resource Handbook article, take the opportunity to see the broad list of other informative articles available for personal, parish or diocesan ministry projects.