UPDATES: Washington, DC; Fairlawn, OH
WASHINGTON, DC: Metropolitan Tikhon meets with Ukrainian Ambassador to US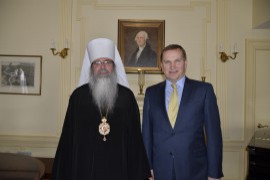 On May 23, 2013, His Beatitude, Metropolitan Tikhon met with the Ambassador of Ukraine to the US, Olexander Motsyk. During the meeting, it was stressed that the Church plays an important role in the modern world aimed at strengthening spiritual values, peace and harmony between peoples. Ambassador Mostyk informed Metropolitan Tikhon of commemorative events to be held in Ukraine July 26-28, 2013 on the occasion of the 1025th anniversary of the Baptism of the Kievan Rus, and extended to him an invitation from the President of Ukraine, Viktor Yanukovych, to take part in the celebrations.

FAIRLAWN, OH: Over 200 youth attend first Pan-Orthodox fellowship weekend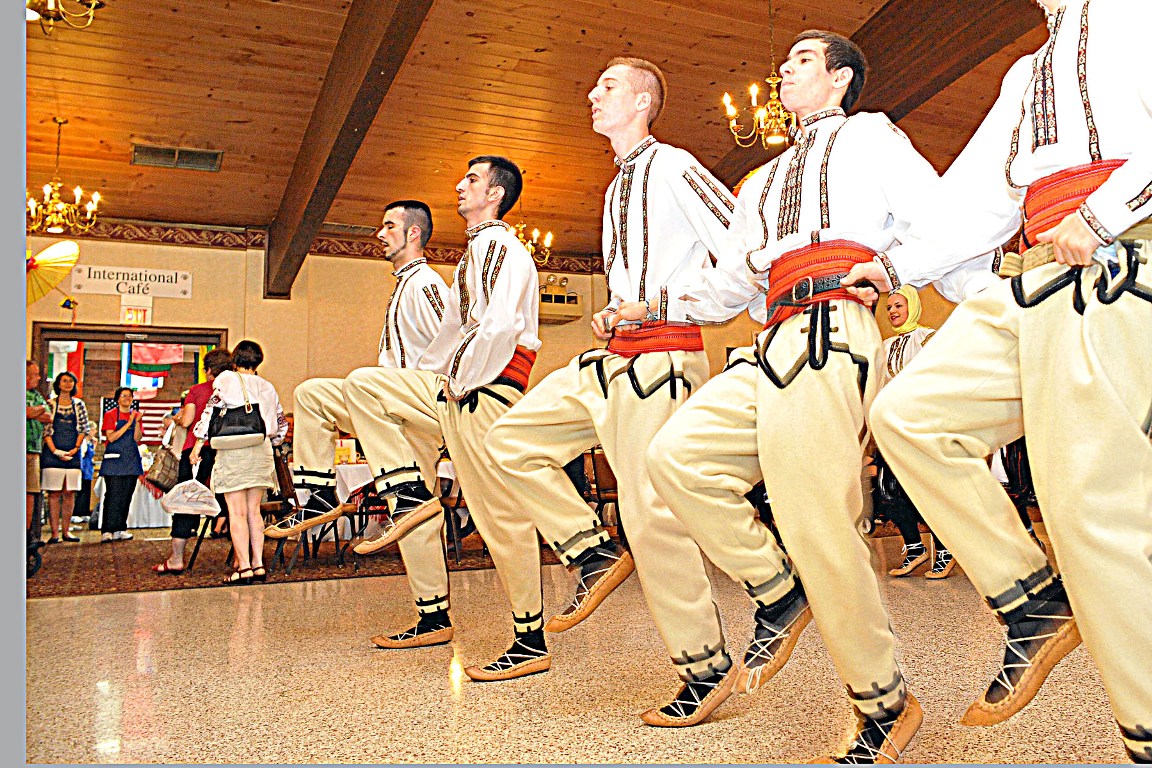 Orthodox Christian youth from several states and Canada gathered at the Presentation of Our Lord Church [OCA], Fairlawn, OH May 17-19, 2013, for the first Pan-Orthodox Fellowship Weekend, sponsored by Pan-Orthodox United, a committee of young adults representing parishes from various jurisdictions across the Midwest. The weekend's activities included a round-robin soccer tournament, ethnic dance exhibition, and casual cornhole competitions. Michael Pacurar chairs Pan-Orthodox United.

"The purpose of the weekend was to bring together youth and young adults from all Orthodox jurisdictions in a less structured social setting," said Pacurar.

The gathering coincided with the International "Primavara" Festival sponsored by the Presentation of Our Lord Church, which attracted an estimated 1,200 people.