Overcoming Babel
When the Most High came down and confused the tongues,
he divided the nations.
But when he distributed the tongues of fire, he called all to unity;
therefore with one voice we glorify the All-Holy Spirit. Kontakion of Pentecost (Saint Romanos the Melodist, 6th c.)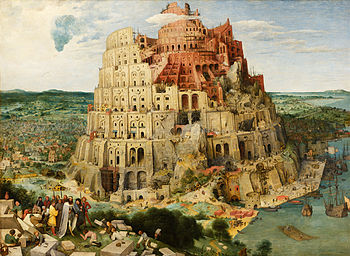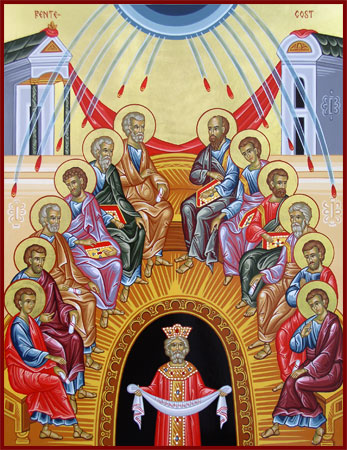 Pentecost is still a long way off (June 23rd), but it stands there in the distance as the goal of our Lenten efforts and Christ's Passion, Resurrection and Ascension. God enters human history ultimately to share His life with us, and this He does through the outpouring of the Holy Spirit on Pentecost. How extraordinary it is that people of almost every language and culture have accepted, lived, suffered and died for this "foolish" claim. Yes, in this world we continue to suffer the lingering effects of Babel—today's Genesis reading—and this complicates or brings to an end so many projects, though misunderstanding, suspicion and enmity. But the seeds of hope are there among Christians that we share faith in this one Lord who sends the Holy Spirit and desires that all of his disciples may be one. "Father, just as you are in me and I am in you, may they also be in us so that the world may believe that you have sent me" (John 17:21).
The kontakion we sing on Pentecost is from a larger twelve-stanza composition by Saint Romanos that includes this beautiful prayer.
Give swift and stable comfort to your servants, Jesus,
when our spirits are despondent.
Do not part from our souls in afflictions,
do not be far from our minds in perils, be ever before us.
Be near us, be near, you who are everywhere.
As you are also always with your apostles,
so too unite yourself with those who long for you,
O Compassionate One,
that united to you, we may praise and glorify
the All-Holy Spirit.
The Fellowship of Orthodox Christians in America (FOCA)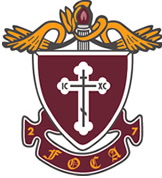 This weekend representatives of FOCA will be coming to the Chancery to meet with Metropolitan Tikhon, Father Eric Tosi and me to be together for Vespers and the Divine Liturgy and to discuss plans for the future of FOCA, which for decades has been active in youth ministry and charities through their parish chapters. President Becky Tesar will be here with Father Theodore Boback (Spiritual Advisor), Marge Kovach (Vice–President) and Dr John Schultz (Past President).