Saying Hello, Saying Goodbye
Most of us are familiar with the traumas of moving day. Boxes everywhere, mess, chaos. This past weekend was the fourteenth time my wife and I have moved house in thirty-four years of marriage. Stuff from Canada, from the house we were renting in Long Island, from departed parents, from our adult sons who don't yet have room in their lives for the books and memorabilia of childhood and youth. Old life left behind, new life and challenges ahead. Retooling of daily routines and commute to work.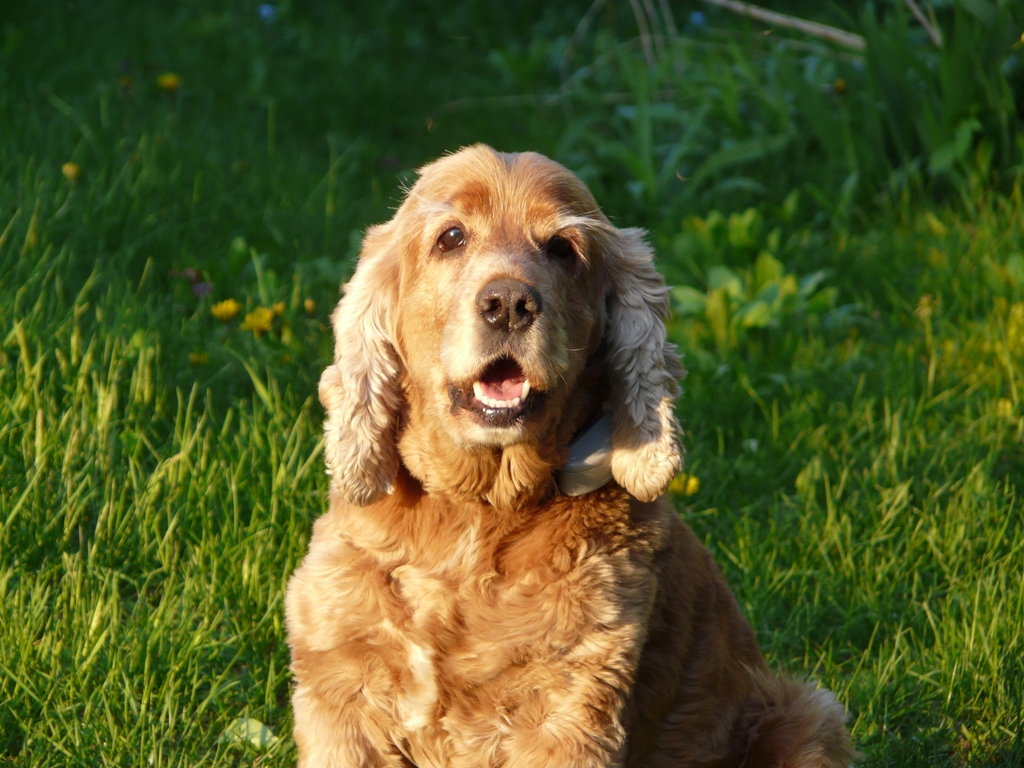 And in the middle of all this our devoted English cocker spaniel Achilles passed away after only a few days in his new home. He had been very ill the last few weeks. We were still living in England when we got him as a puppy in January 2000 from a breeder just outside Cambridge, on the fens not far from Ely Cathedral, founded in 610AD by Anglo-Saxon princess Saint Etheldreda (patron saint of Cambridge). Our puppy's name was suggested by Bishop Basil as a good name for a dog, as in "Achilles, heel." The name stuck. He was a very intelligent and expressive creature, and my wife only half-jokingly used to say he was the most sensitive male in the family. We buried Achilles on Saturday evening, after reading Psalm 104, the vesperal prayer of creation. "O Lord, how manifold are Thy works, in wisdom hast Thou made them all."
Metropolitan Tikhon returned from Alaska late on Saturday night after participating in the Saint Herman's pilgrimage to Spruce Island (eight planes in four days). Yesterday after Liturgy I was grateful that his Beatitude noted the loss, and spoke about the love and connection that so many of us have with the animal world through our pets. Someone else sent me a link to a wonderful reflection on this by Father John Breck, who wrote about the loss of his dog Poker.
This afternoon Father John Shimchick (Medford, NJ) will be at the chancery meeting with Father Eric Tosi and me. Father John is a member of the Metropolitan Council and chairs a special committee of the MC and Lesser Synod studying in detail what work is being done at various levels of church administration (mainly OCA-wide and diocesan). The aim is to help future planning and budgeting. Father John is also the longtime editor of Jacob's Well, the diocesan newspaper of New York-New Jersey. He pays attention to what's being written "out there" about pastors and writers, and sends me useful articles he comes across. I especially appreciated these words from Eugene Peterson "On Being a Writer and Being a Pastor."
Being a writer and being a pastor are virtually the same thing for me - an entrance into chaos, the mess of things, and then the slow mysterious work of making something out of it, something good, something blessed: poem, prayer, conversation, sermon, a sighting of grace, a recognition of love, a shaping of virtue…Writing is not a literary act but spiritual. And pastoring is not managing a religious business but a spiritual quest.

Prayer, intensity of spirit at attention before God, is at the heart of both writing and pastoring. In writing, I am working with words; in pastoring, I am working with people. Not mere words or mere people, but words and people as carriers of spirit/Spirit. The moment words are used prayerlessly and people are treated prayerlessly, something essential begins to leak out of life.
"The moment words are used prayerlessly and people are treated prayerlessly, something essential begins to leak out of life." That will have to be added to a list of proverbs for me to live by in a life that too easily rushes by from one task to the next.