Forsaken and Betrayed
But the Lord stood with me and strengthened me…And the Lord will deliver me from every evil work and preserve me for His heavenly kingdom. To Him be glory forever and ever. Amen! (2 Tim 4:17, 18)
These words are all the more striking because they come from Saint Paul in prison, feeling lonely and cold (winter is coming and he asks Timothy to bring a coat as as soon he can), forsaken and betrayed by those he thought were his friends. Paul saw realities clearly. In this case he doesn't hesitate to name names, especially the one most hurtful to him— "Alexander the coppersmith"—and warns others about him. But in the midst of this sad time Paul also affirms God's presence and strength.
Paul's ministry was to preach the Cross. This was never a matter of mere words for him. And so here again, at the end of his life, Paul does what he always did, he follows Christ. As the Lord says in today's gospel—the heart of Saint Mark's Gospel—" "Whoever desires to come after Me, let him deny himself, and take up his cross, and follow Me" (Mark 8:34).
Assembly of the Diocese of New York and New Jersey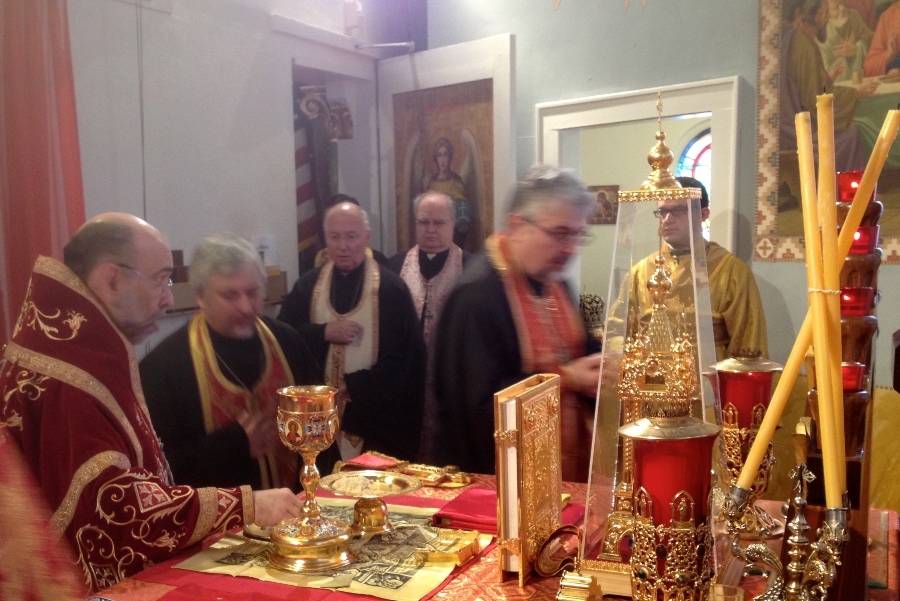 I had the privilege yesterday of attending the annual assembly of the Diocese of New York and New Jersey in Clifton, NJ. These diocesan assemblies are an important part of my job as chancellor because they give me the opportunity to see and hear what is happening across the OCA and to meet the clergy and faithful who are directly involved on the front lines of church life. But I have to admit that NY-NJ is special for me. I was a teenager at Holy Trinity church in Randolph, NJ, was ordained at Holy Protection Cathedral in New York City by the late Archbishop Peter (L'Huillier), and served as priest at Holy Trinity Church in Rahway, NJ.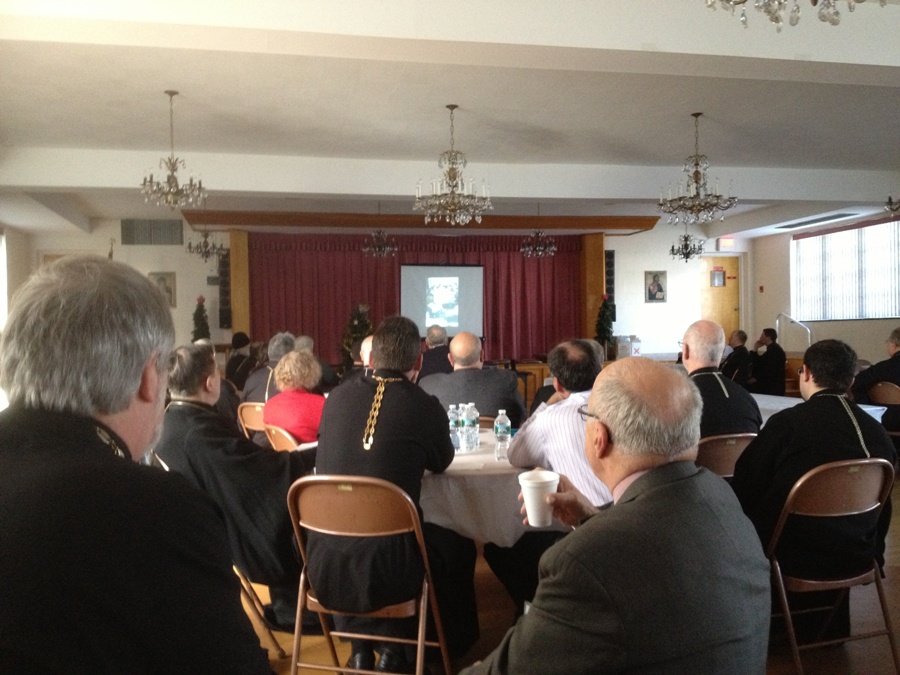 The diocese is the basic unit of church life, keeping very much alive the ancient tradition of the bishop surrounded by his presbyters (priests), deacons and faithful. But just as parishes can be tempted to isolation so can dioceses. Hence, over the centuries, we've also developed ways to concretely reinforce the connections that bind diocese to diocese in one local church, in our case, "local" meaning North America. Eventually we hope the North American Assembly of Bishops will form a fully integrated Orthodox Church on this continent. But in the meantime we as the Orthodox Church in America are called to do all that we can to build up our parishes and dioceses and our church as a whole, to make known the Orthodox Christian faith in an accessible and attractive way such that seekers of all backgrounds will find here the spiritual home they may have been seeking for a lifetime. We began in 1794 as a missionary church, and mission remains the core of our identity as the Orthodox Church in America.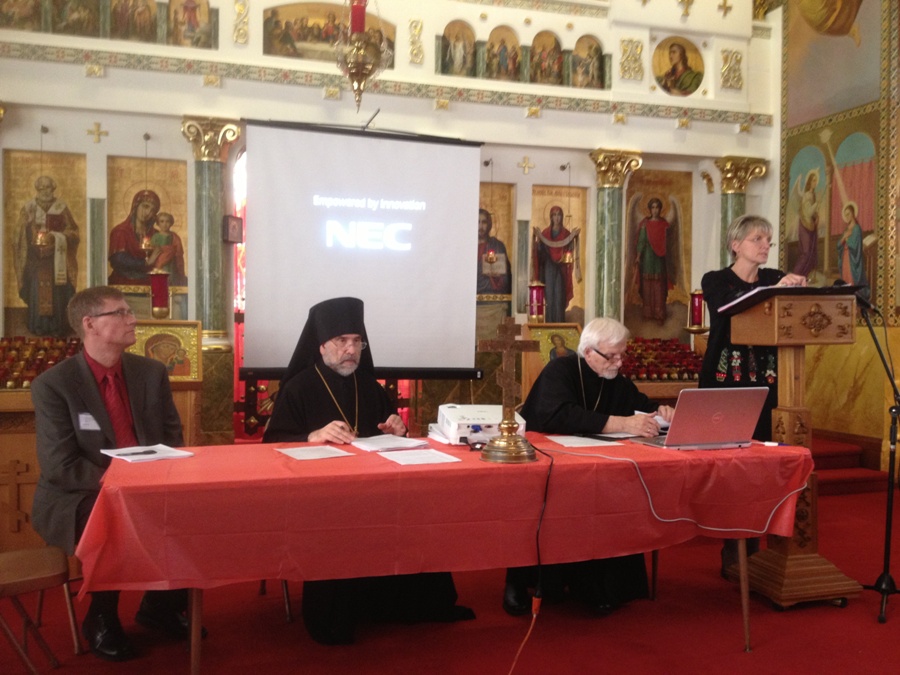 What mission should look like for us as Orthodox Christians in 21st century North America is still a matter of thinking, prayer, discussion and experiment. So it is encouraging to see dioceses—like New York and New Jersey—wrestling with this, planting new missions, revitalizing old parishes, thinking about the needs of people who have yet to find a church home. Bishop Michael took mission as his theme for the diocese this year, "To know Christ and to make Him known." Mission begins with personal, experiential knowledge of Christ, because "You can't give what you don't have." And this personal faith is rooted in a devoted church life that emerges from the practice of daily prayer, reading of scripture and heartfelt participation in the services of the church, especially Holy Communion, the "medicine of immortality." He said, "we rely on this medicine to take away the anger and angst, the resentments and regrets" that stand in the way of our love and joy in the faith.
"Mission" is often a scary word for rank-and-file Orthodox parishioners. But Bishop Michael noted that life gives us numerous open doors to share our faith in natural ways. A friend or family member is in distress, sick, worried, unemployed, bereaved. "Have you been to your church? Have you talked with your pastor?" You don't have one? Come with me. We have a wonderful priest."
This is the kind of mission that requires no special program or funding, just a willingness to gently offer to others what we ourselves have found life-giving.