Metropolitan Leonty's Diaries and Papers
Tamara Turkevich Skvir came to the Chancery yesterday with her husband Father Daniel to present information and discuss research and translation possibilities concerning the diaries, papers and archives of her grandfather, Metropolitan Leonty (Father Leonid Turkevich).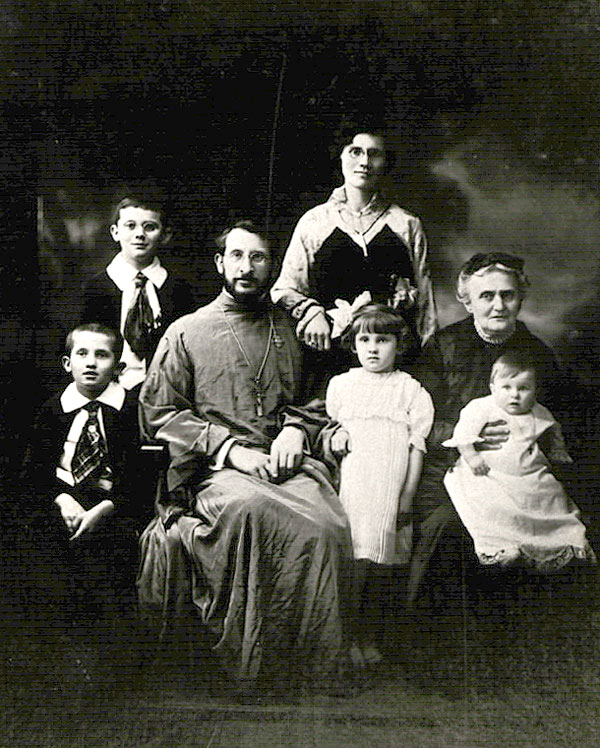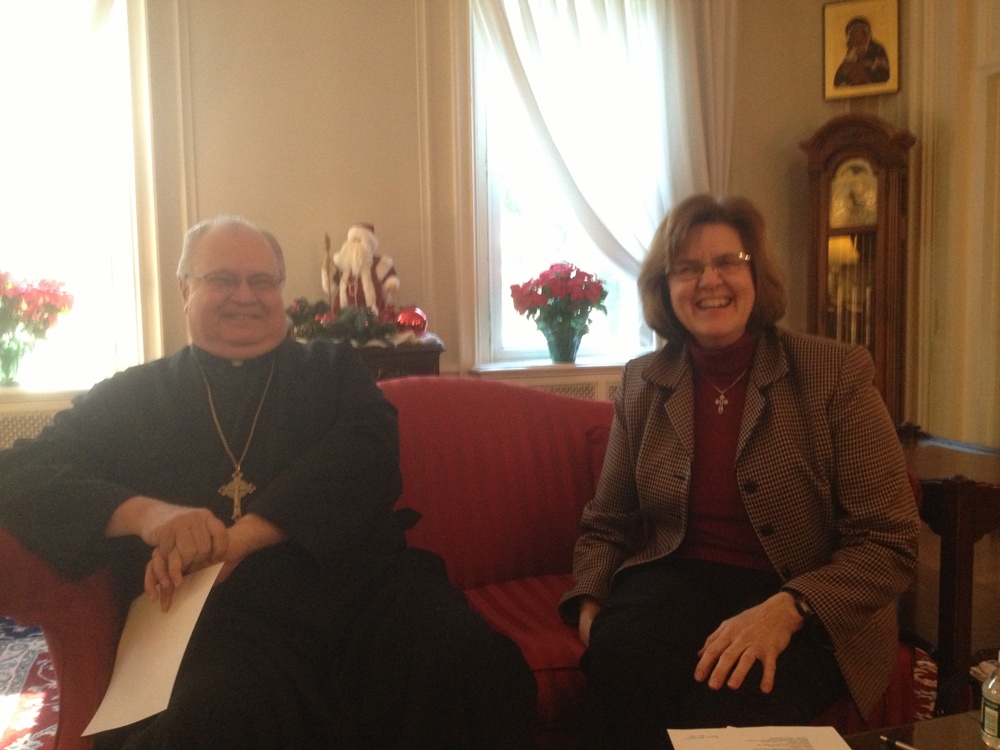 As she walked through the Chancery, she recalled the many times as a girl she had and her family visited Metropolitan Leonty (her father, Father John Turkevich, was his oldest son and a professor of chemistry at Princeton; her mother Ludmilla Buketoff, was a professor of Russian at Princeton—the first woman to teach there—and Rutgers). They met with Metropolitan Tikhon, Alexis Liberovsky (Archivist), Father Leonid Kishkovsky, Father Eric Tosi and me. While the OCA archives contain many of the Metropolitan Leonty's papers, his extensive handwritten personal diaries (1912-1960) are housed in the Library of Congress in Washington, DC. The diaries are handwritten in Russian and contain wide-ranging almost daily records, reflections and poems, and cover a crucial formative period in the life of the Orthodox Church in North America before and after the Russian Revolution.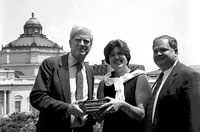 The Skvirs were both students at Princeton of Dr James Billington, the current Librarian of Congress and met with him in 1998 to deliver the diaries for safekeeping.
Metropolitan Leonty (1876-1965) was one of the visionaries of Orthodox Christianity on this continent. This is what Father Alexander Schmemann wrote about him in 1976.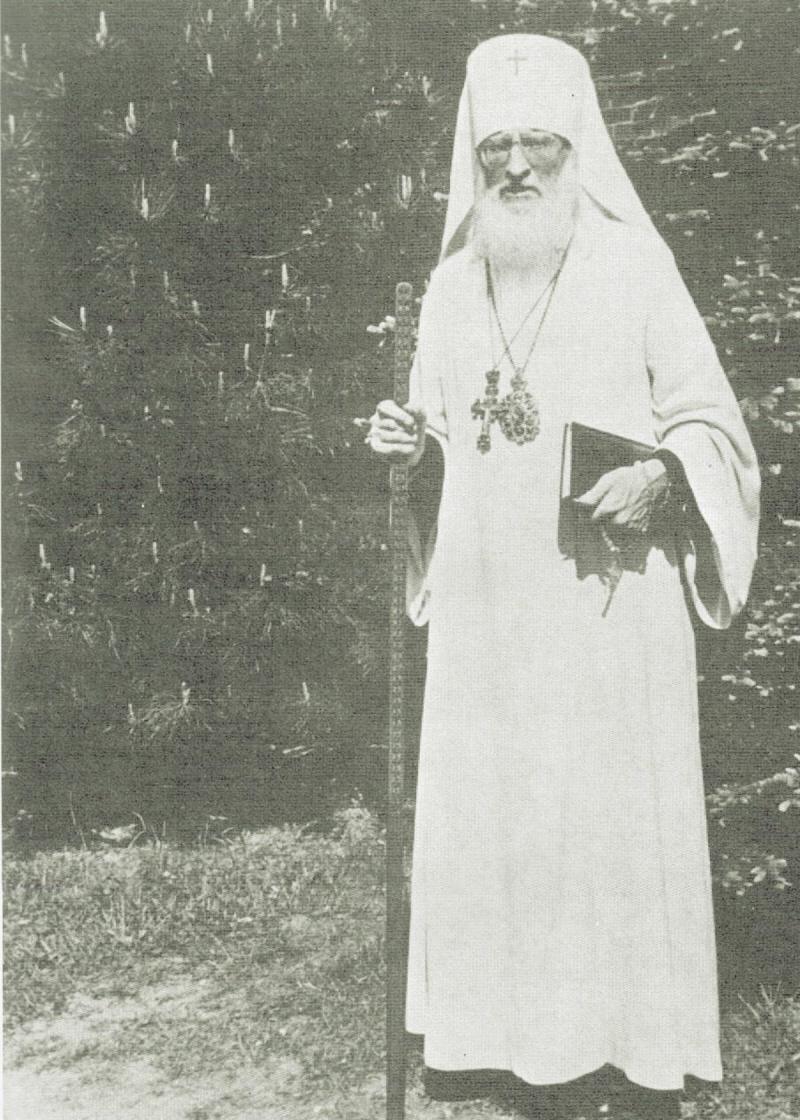 What, however, distinguished Metropolitan Leonty from many of his "immigrant" contemporaries and colleagues, was his vision of American Orthodoxy, of the particular destiny and vocation of the Orthodox Church in the New World. He developed that vision long before the tragic events of 1917-1918 "forced" it, so to speak, on the Church, at a time when the very idea of the universal, transnational nature of Orthodoxy was virtually absent from Orthodox consciousness not only here but everywhere.

Already in 1916, in his article on "The Tasks of Orthodoxy in North America," he affirmed his conviction that it is in America "that the Orthodox Church will manifest its universality in all its strength, reveal her creative ability organically to integrate all elements composing her. . ." and spoke of the future autocephaly. At the same time, having witnessed the revolutionary chaos in Russia and also the creative response to it of the Russian Church at her historic Moscow Sobor, he returned to America a convinced partisan of the sobornost, the active participation in, and responsibility for, the life of the Church of all her members, laity as well as clergy. He saw no contradiction between his unfaltering loyalty to his Russian roots, to the ideals and inspiration of Russian Orthodoxy and his commitment to a great and permanent and truly "universal" Orthodox Church in America. The latter was for him the true goal and the self-evident fulfillment of the Russian mission. If this vision made him eminently qualified to lead the Church through a difficult time of transition, it is his truly unique charisma of pastoral patience and generosity that assured the ultimate success of this transition, made it into an organic rather than critical process.

His mere presence, quite often silent and apparently "non-committal," had a deeply pacifying effect on the passions and controversies which were raging around him. It is as if understanding all points of view, seeing the partial truth of each of them, he transcended all of them, preserving within himself the unity and the "wholeness" of the Church which so often were endangered by human passions. No one who attended it will ever forget his funeral in May 1965, at the New York Cathedral and then St. Tikhon's Monastery. On that day one almost physically felt a renewed gift of unity, a new and wonderful reality of the Church, which our old Father in Christ left with us as he was called to God.