Institutional Faith
St Paul takes up again the theme of Abraham's faith. Personal faith—not tribal membership—is what counts with God. "For not all who are descended from Israel belong to Israel, and not all are children of Abraham because they are his descendants" (Rom 9:7). Or, as Met Kallistos (Ware) has said, "God has children, not grandchildren." (Having mentioned Met Kallistos, who lives in Oxford, I should mention that today we remember St Alban, the first martyr of Britain.)
Don't misunderstand. Paul is not saying there is no need for the institutional church. After all, in spite of his own spectacular personal encounter with Christ on the road to Damascus, when he got to Damascus he was baptized, received communion and began participating in the local parish. His letters are full of institutional matters, because the life in Christ, grounded in the incarnate God and the materialism of the sacraments, demands an institution. But all of this can become an idol. Paul underlines God's sovereign, unpredictable ways that refuse to be domesticated and bound by human calculations of who is in and who is out. "I will have mercy on whom I have mercy, and I will have compassion on whom I have compassion" (Rom 9:15; Exodus 33:19).
God's edgy character is reflected in Jesus' teaching on discipleship. It's not always going to fit neatly with the American way and "family values." How many people confuse "Christian" with "polite" and "nice"! By that definition neither Paul nor Jesus would qualify. "I have come not to bring peace but a sword" (Matt 10:34). The teaching of Jesus, when stripped of the comfortable accommodations we give ourselves, are radical and demanding. "He who finds his life will lose it, and he who loses his life for my sake will find it" (Matt 10:39). Are we willing to test that claim? And yet, radical self-renunciation is never demanded or forced. Jesus offers a blessing for even the smallest gesture. Even a cup of cold water (Matt 10:42).
Effective Pastors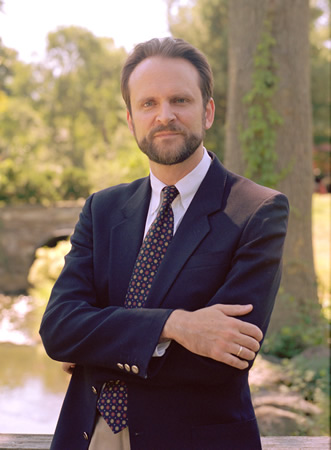 This morning I will be at St Vladimir's Seminary meeting with Dr Peter Bouteneff to have an initial discussion about a project to assess the effectiveness of seminary training. He has been given this task at SVS, but I hope this can feed into a wider project that will embrace all our OCA seminaries and diaconal training programs.
There are some big general questions we need to look at. While it is useful to look at the effectiveness of past programs, can we anticipate the needs of the future, and design programs that address those needs? For 10-20 years from now, what kind of seminary graduates will be needed for service in the church? What sorts of outlooks, knowledge, skills do we need them to have? If we're looking increasingly for self-starter clergy and church workers who are capable of planting new missions, connecting with youth, the unchurched and seekers, with language abilities to reach immigrant, Spanish and French-speaking communities—how will that affect seminary training and continuing education for clergy and laity? As I said, these are big questions, and I hope that we will eventually be able to engage many people in addressing them: bishops, seminary and vocational training grads, clergy and laity. I am especially interested in the views of people who "receive" the ministries of those trained in our seminaries. In your experience, what makes for an effective pastor? If you have any initial thoughts please feel free to send an email to .(JavaScript must be enabled to view this email address), with the subject "effective pastor."