Freedom to Choose the Sanctity of Life
"For the law made nothing perfect; on the other hand, there is the bringing in of a better hope, through which we draw near to God." (Hebrews 7:19)
I am in Washington DC now with His Beatitude, our bishops and many others for a number of events surrounding the March for Life and Metropolitan Tikhon's enthronement.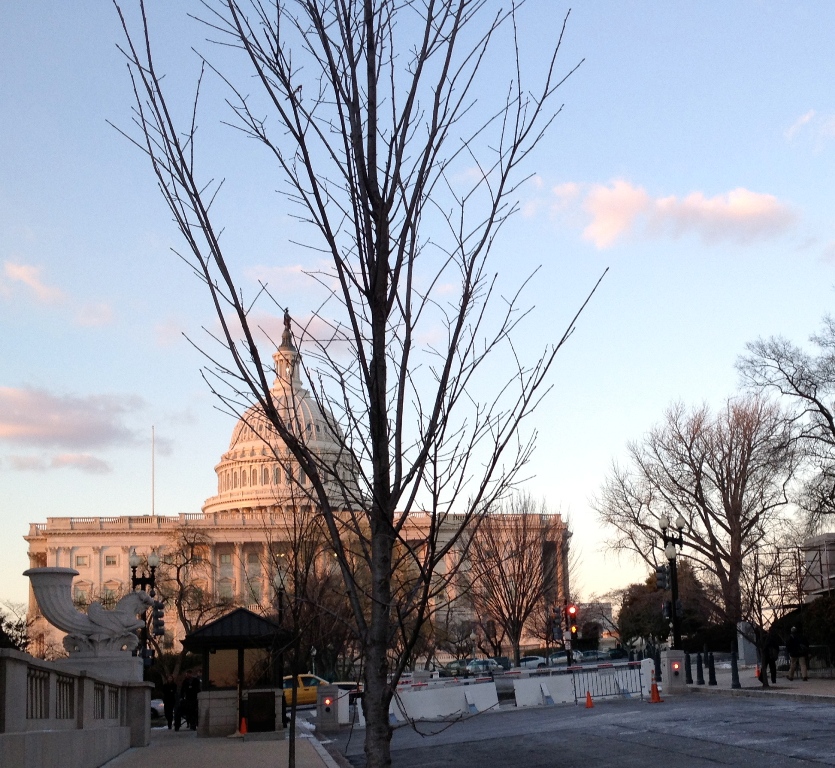 Yesterday afternoon Congressman Chris Smith of New Jersey met with a small OCA delegation led by Metropolitan Tikhon for about an hour to discuss a number of issues, especially concerning his February trip to Russia, when he hopes to meet with church and government officials to advance collaboration on combatting human trafficking and promoting sanctity of life (reducing abortions, providing prenatal and maternal care and adoption services). While adoption of Russian children by Americans remains a controversial topic right now, there are a number of children currently already "in the pipeline," and on humanitarian grounds it is hoped that there might be some way to move forward. As a member of the House Foreign Affairs Committee (and chair of the Helsinki Commission) Smith has been deeply involved for many years as well in seeking to protect the rights of religious minorities (last summer he convened a hearing on violence against Coptic women and girls).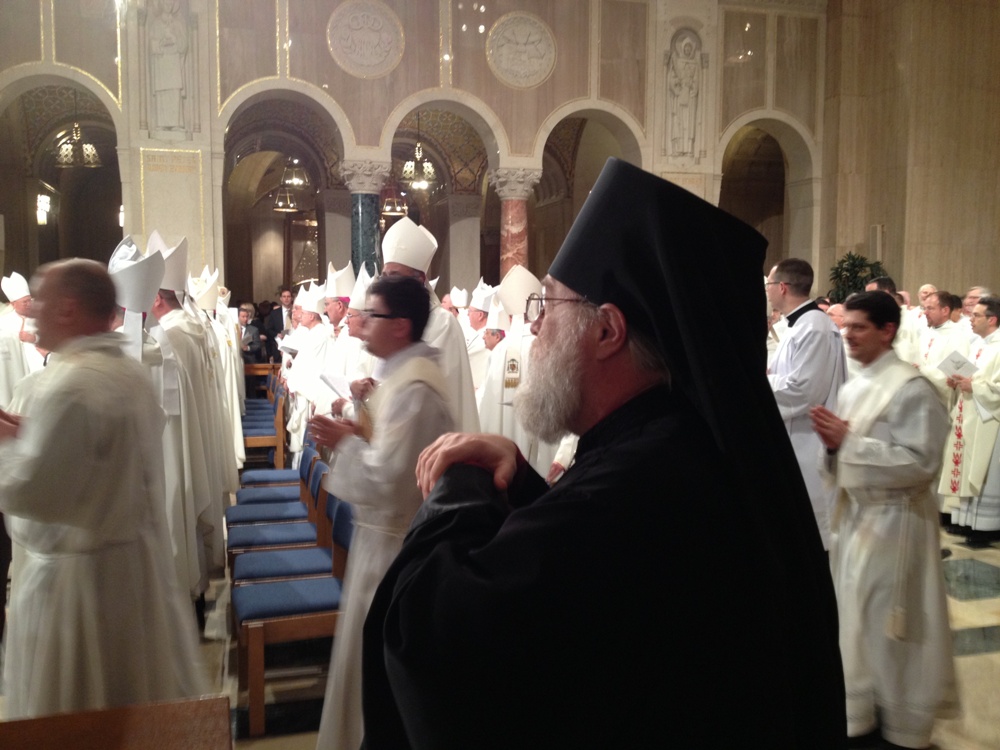 After leaving the congressman's office near the Capitol Building our delegation went in two directions. Metropolitan Tikhon, Abp Nathaniel and Father Eric Tosi went to Saint Nicholas Cathedral for Vespers, and Archbishop Benjamin and I met Father Leonid Kishkovsky for the opening Mass for the March for Life at the Roman Catholic Basilica of the Immaculate Conception. The Orthodox presence was noted and appreciated, but this is a huge Catholic event, with thousands of worshippers—especially youth—from across the US. Just the opening procession of wave after wave of seminarians, deacons, priests—hundreds of them—and bishops (about fifty) was a powerful witness to the enduring strength of Christian faith in this country.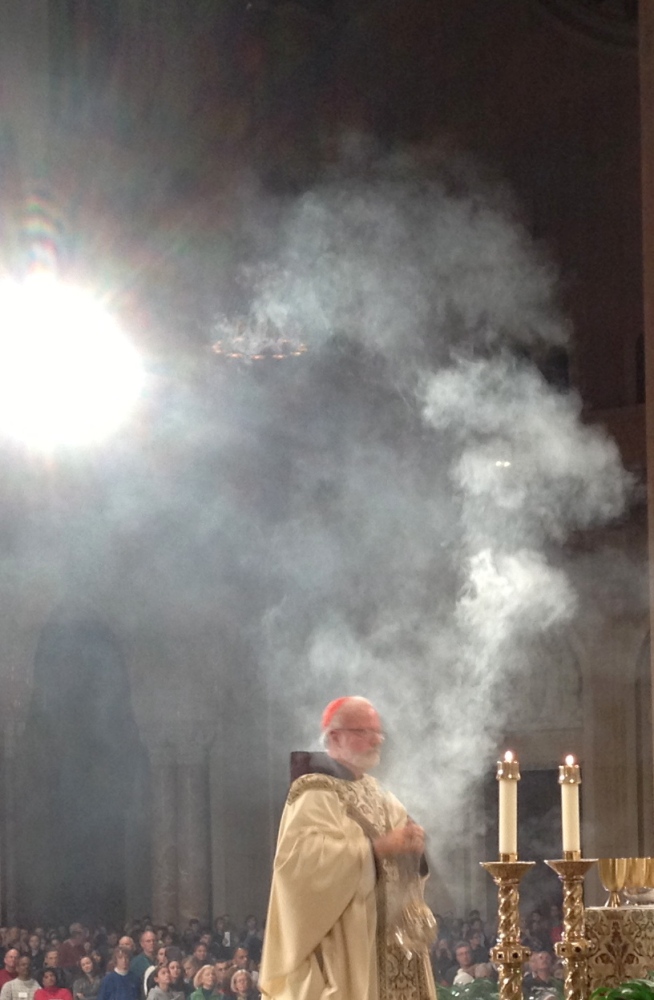 Cardinal O'Malley of Boston was the main celebrant and preacher (he chairs Pro-Life activities for the Catholic bishops in the US). In his homily he noted that the pro-life movement in the past has focused on the unborn, but we need to care much more for the women and men who face this personal crisis, helping them make a choice for life in difficult circumstances. As Archbishop Benjamin later told me, "We need to help women in pregnancy, not condemn them." He was also clear about the need for vigorous political action to protect the rights of both the unborn and mothers who face this decision. According to one study, 64% of women who have abortions feel pressured to do so.
Today marks the 40th anniversary of the Washington DC March for Life, following the US Supreme Court decision of Roe vs. Wade in 1973. The march starts at noon at the National Mall, and our Holy Synod will stand with Roman Catholic bishops on the stage in the opening ceremonies.
Yesterday I was sent a video clip featuring the complainant in that famous case, "Jane Roe." She never did have the abortion, went on to have three daughters and is now a pro-life supporter.