Psalm 50
Hear, O my people, and I will speak, O Israel, I will testify against you. 

…you thought that I was one like yourself.
(Psalm 50:7, 21)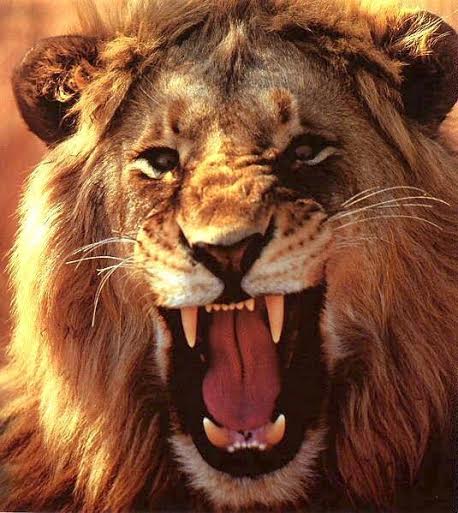 God, as C.S. Lewis says of Aslan, is not a tame lion. There is always the danger that we presume on our special relationship, think we can get chummy with God because of our history and our worship and then smugly judge others who aren't in our good ecclesial company. It's as if we think we can share knowing-insider winks with God, especially when outsiders are around. Big mistake. As we heard on the Eve of Theophany,
For my thoughts are not your thoughts, neither are your ways my ways, says the Lord. For as the heavens are higher than the earth, so are my ways higher than your ways and my thoughts than your thoughts. (Isaiah 55:8-9)
Psalm 50 is a reminder that the way of Christian life, faith and worship we've been privileged to inherit is no guarantee with the God who is Lord of all. We are still called to follow His most basic commandments. If we give our mouth free rein for evil and slander we lose all right to speak about God. Our churchly musings become then an abomination and make impossible an authentic "sacrifice of thanksgiving" (or "sacrifice of praise" as the Greek puts it and as we have it in the Divine Liturgy; Ps 50: 14, 23).
We are called to live sane lives grounded in a God-illumined reality that is much bigger and more full of surprises than we can imagine. Sometimes His light will reveal flaws in ourselves, in our churches and in the people and world around us. But if it really is God's light, it will also reveal His presence everywhere and in everyone. As Father Alexander Schmemann said, A Christian is the one who, wherever he looks, finds Christ and rejoices in Him.
Chancery Update
The first few workdays of 2014 have involved a lot of attention to the calendar and planning for meetings and events in the coming days, weeks and months. Next week the chancellors and treasurers from the OCA Dioceses across North America will gather for what has become an annual tradition (well, it's a new tradition that only started in 2012, so this will be the third such gathering, chaired by the Metropolitan). This has proven to be a very good opportunity for diocesan leaders to get to know each other (as well as the Chancery) and to see the very different realities each faces. Other events for which we're gearing up include the March for Life in Washington DC (Jan 22), the meeting of the Metropolitan Council (Feb 4-6) and Holy Synod (March 18-21) and the consecration of Archimandrite David (Mahaffey) as Bishop of Sitka and Alaska (Feb 20-23).